Super G is the child's first smart device. Therefore, the main goal of the website is to reveal the uniqueness and interactivity of the smartwatch in the internet from the first impression to the purchasing process.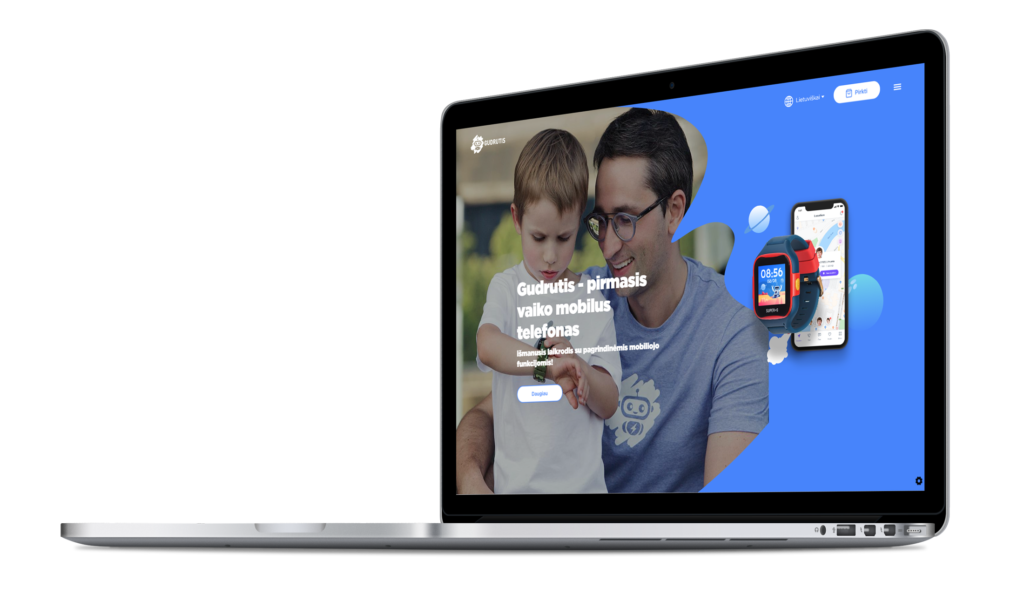 One common content management system has been created, combining separate versions of the website for individual regions. Selected interactive animation and fun graphic elements help to reveal the smart Super-G world through content. Children and their parents are invited to adventure and learn about the functionality and benefits of a smartwatch.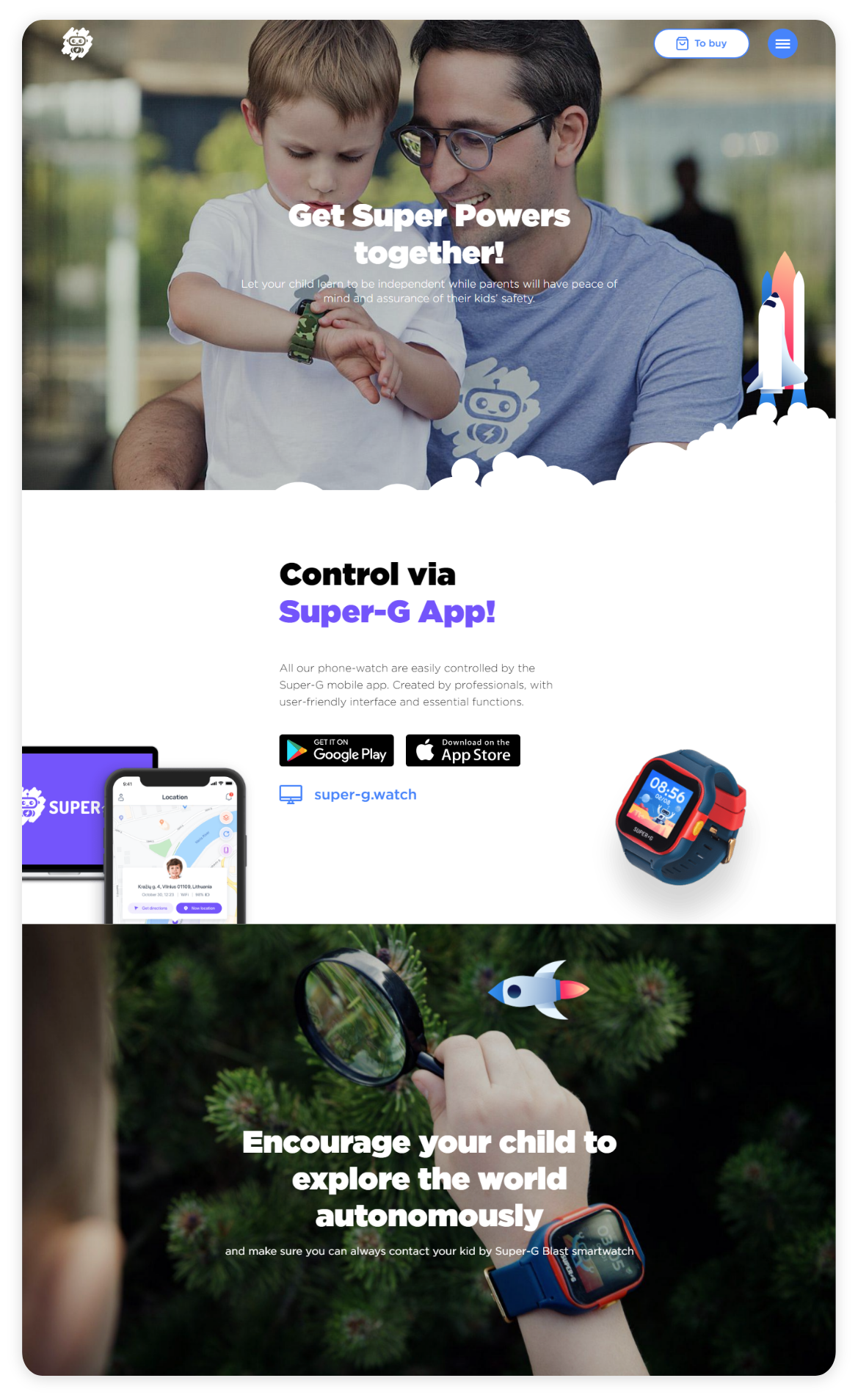 Typically, on websites, a product page is a collection of static information. In this case, the main task is to engage the visitor in the product page through the unique graphics and animation. Of course, at the end of the given scenario, there is an invitation everywhere to act and buy.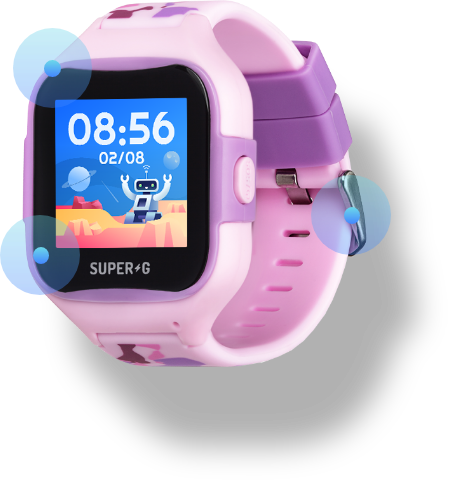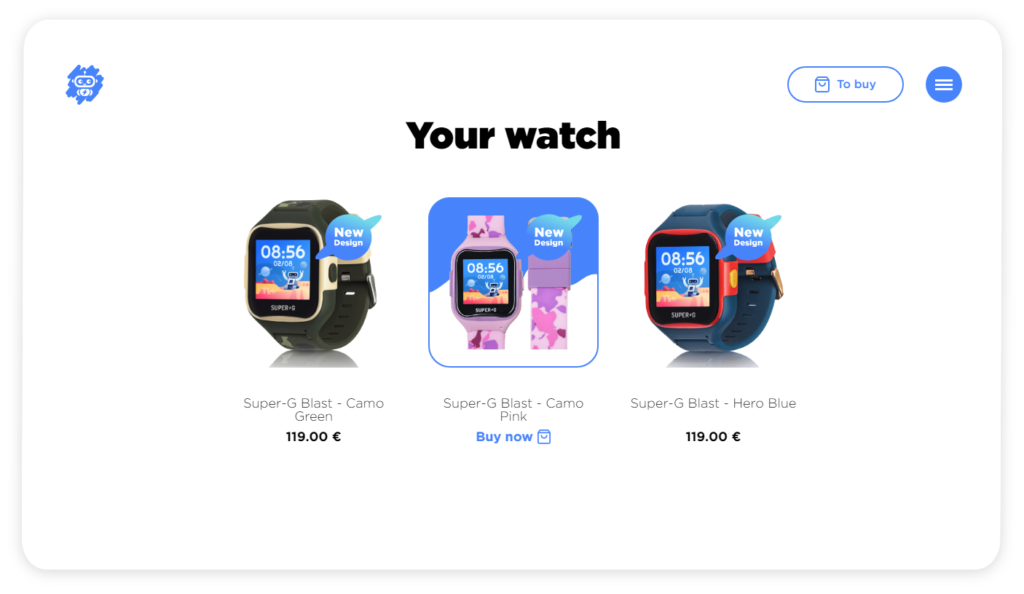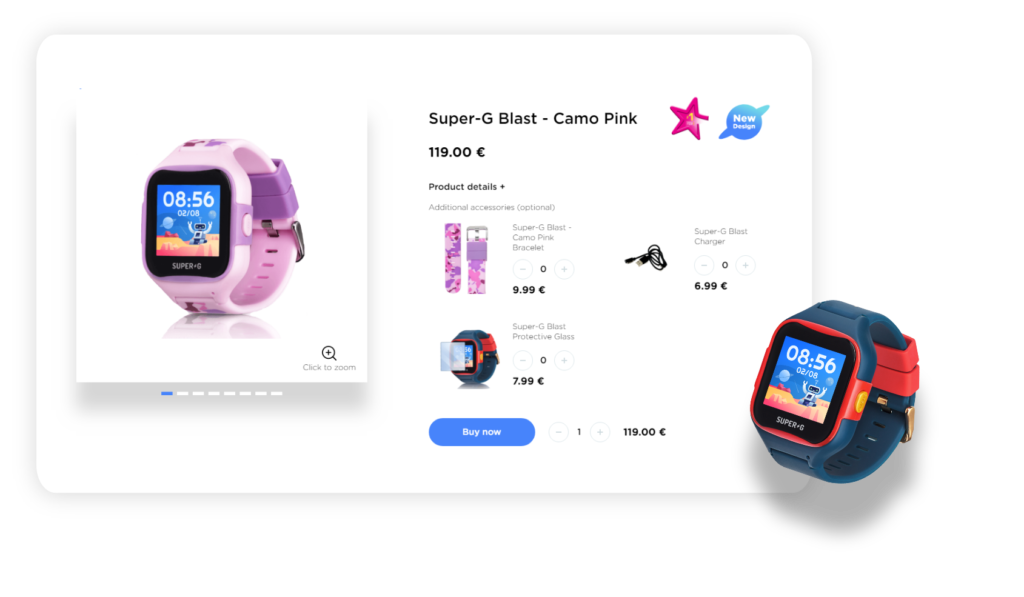 A unique shopping path has been created, the standard shopping cart has been abandoned on the page. The user is offered step-by-step choices that lead to a purchase without even leaving the product page.