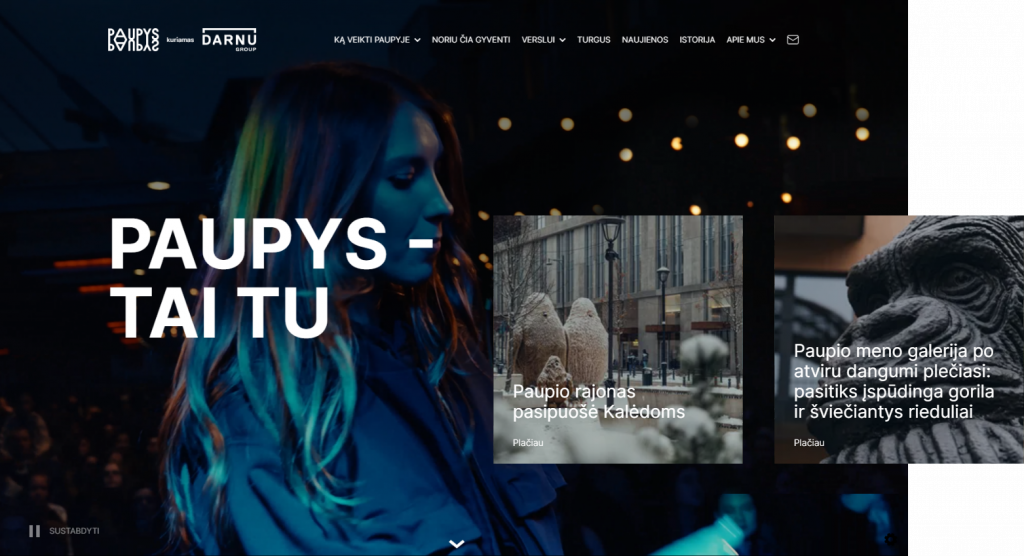 The website for the sale of apartments in the Paupys district, which we created, did its job - it helped to sell apartments, so it's time for new needs - to have an information page for the district for residents and guests.
What's most important is quickly accessible
Already in the first window of the website, when scrolling down, the most important information is presented: news, events. Next, according to needs, a catalogue of all possible activities is displayed: shops, restaurants, cafes, galleries, sports club, cinema and other companies providing various services. Also, moments from the environment of the Paupys district, which the visitor is invited to visit.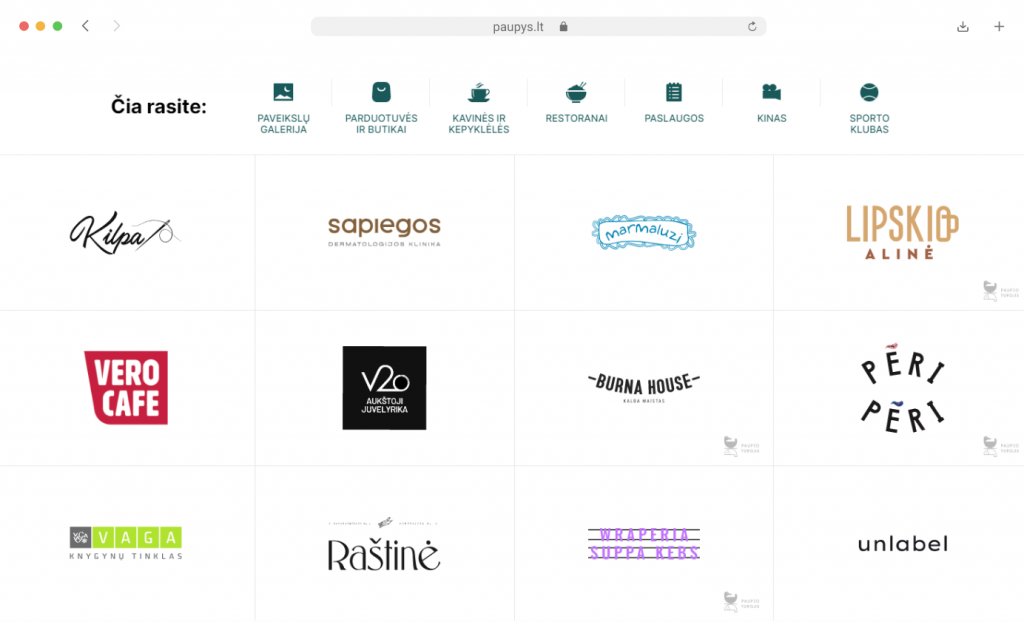 All activities in one place
Not only the places to eat at Paupys Market, but also events, arts and other important information are available in one place. The purpose of the website is to quickly find the information visitors are looking for.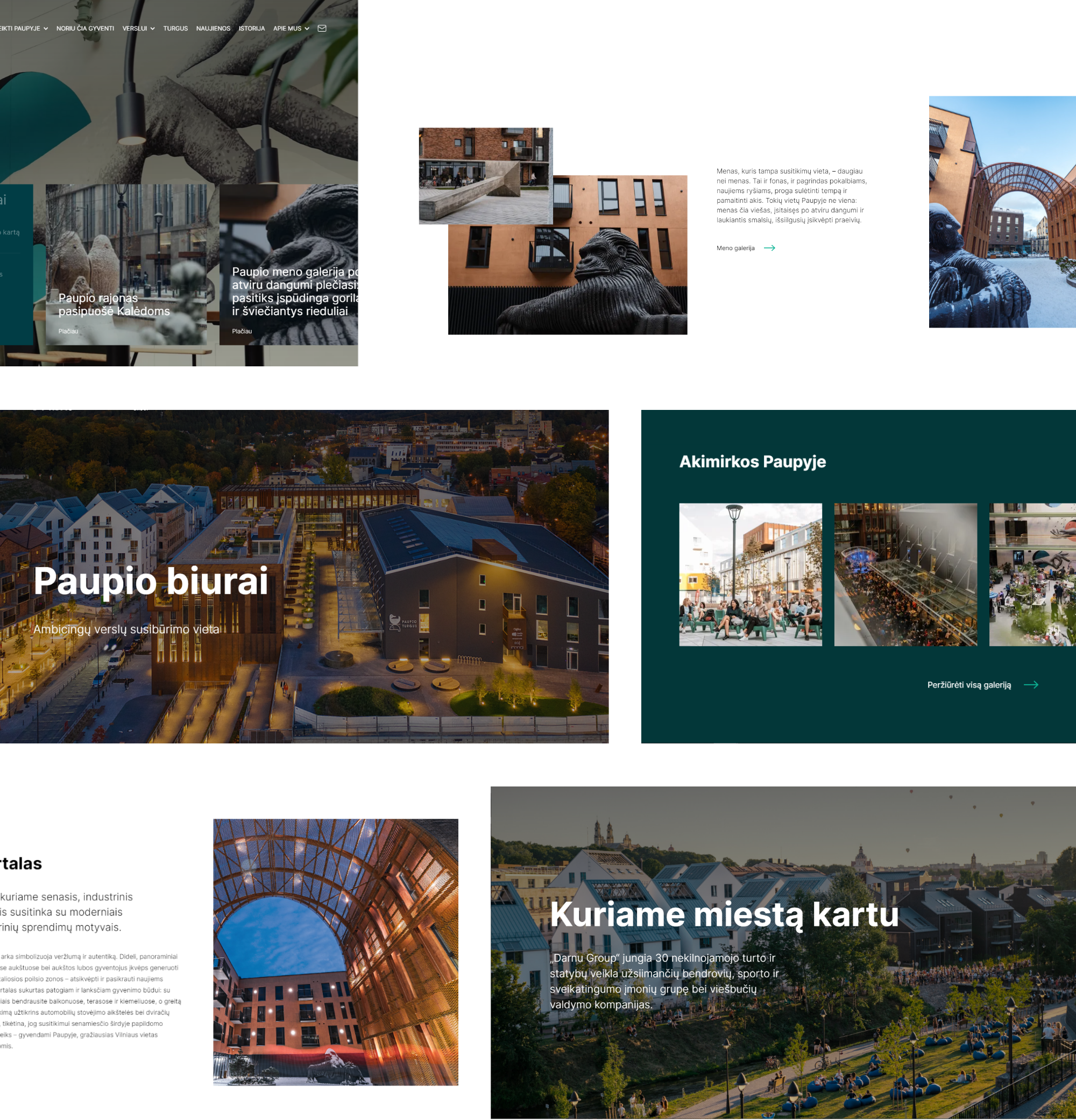 Dedicated focus on history
The history of Paupys is no less interesting than the current space. Therefore, a Paupys history page was created, which visually presents information on how the transformation of this unique place in Vilnius took place.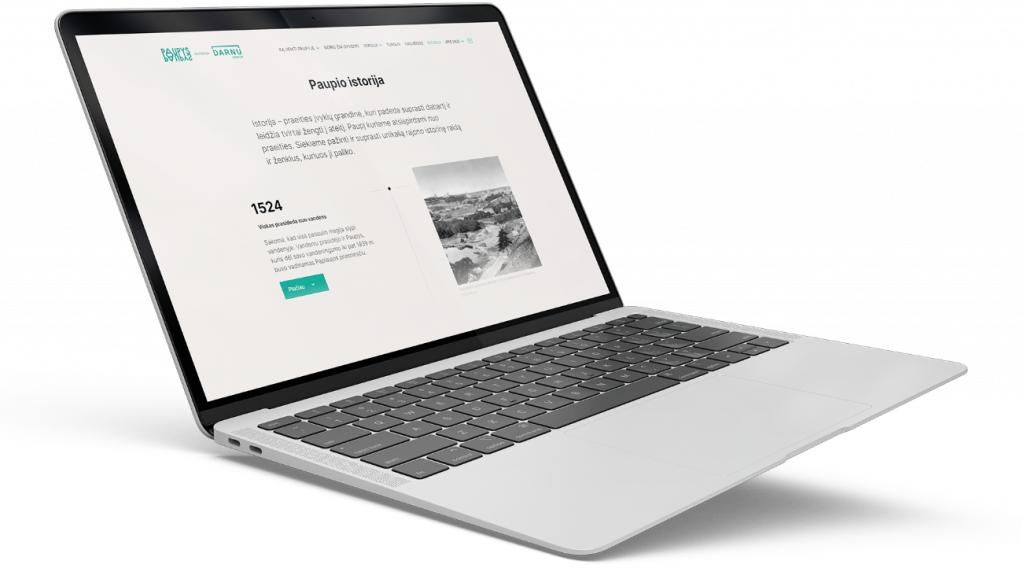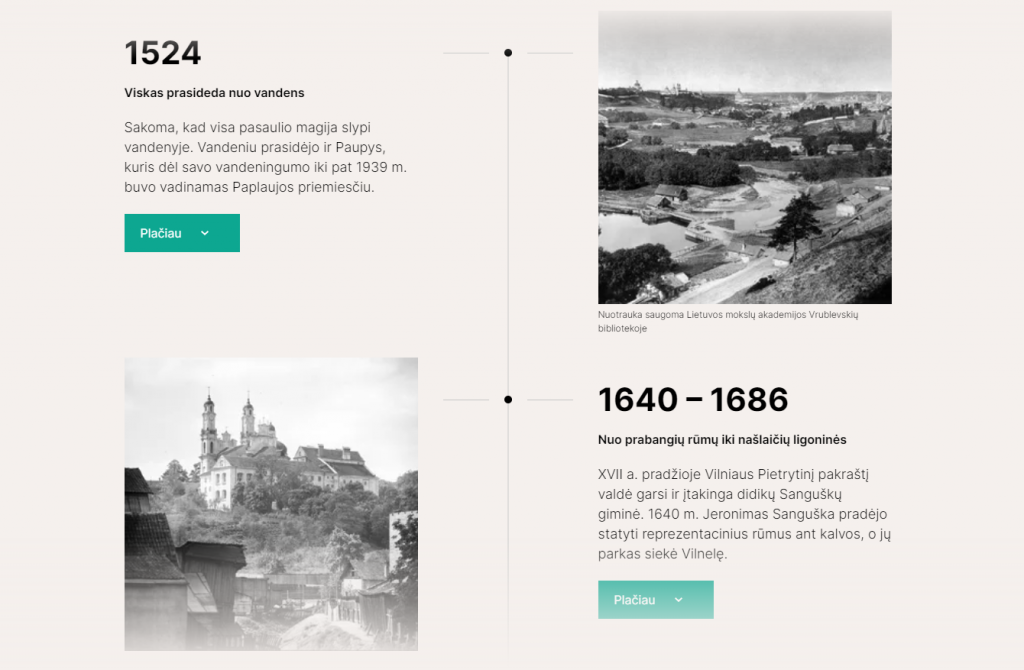 Most users will search for information about Paupys and activities there, already being in a place. Therefore, a lot of attention was dedicated to a mobile view, on the architecture stage of the website.