The website for the presentation of the activities of the highly qualified consultant company OVC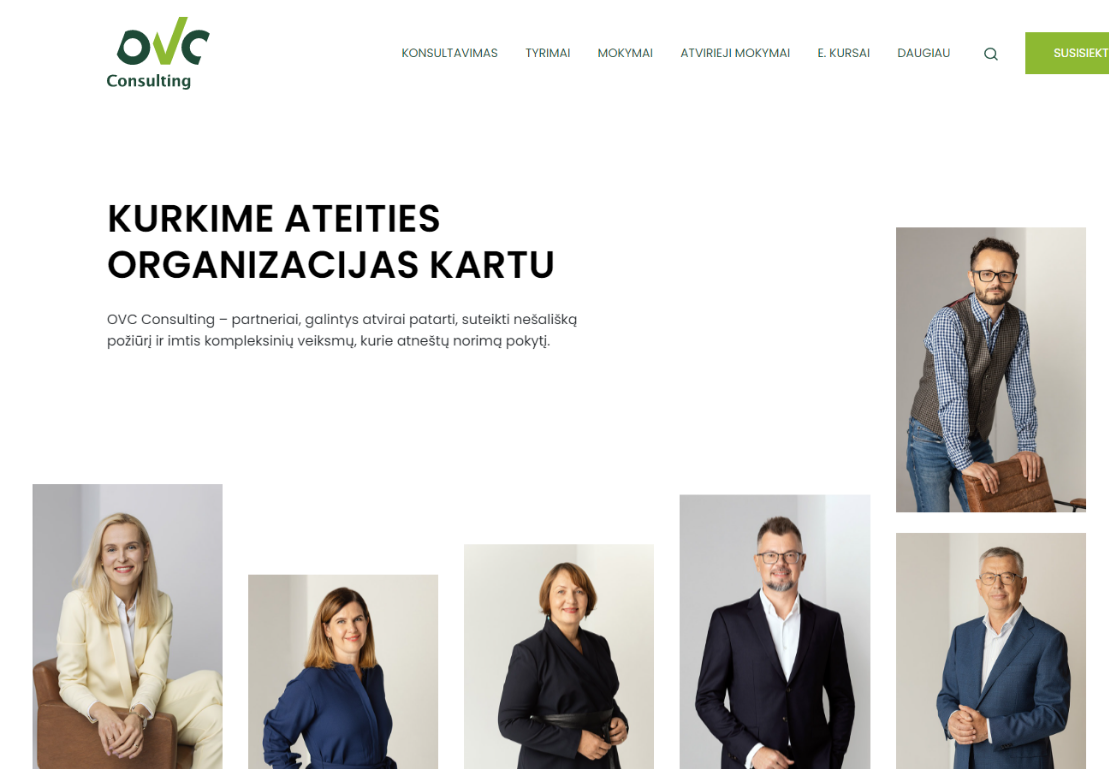 The most important - people
In the consulting business, as in medicine or law, human competence is the most important thing. Therefore, the faces of the company's employees are presented in the very first image, inviting user to create the organization of the future together. Clicking on a team member displays a detailed introduction.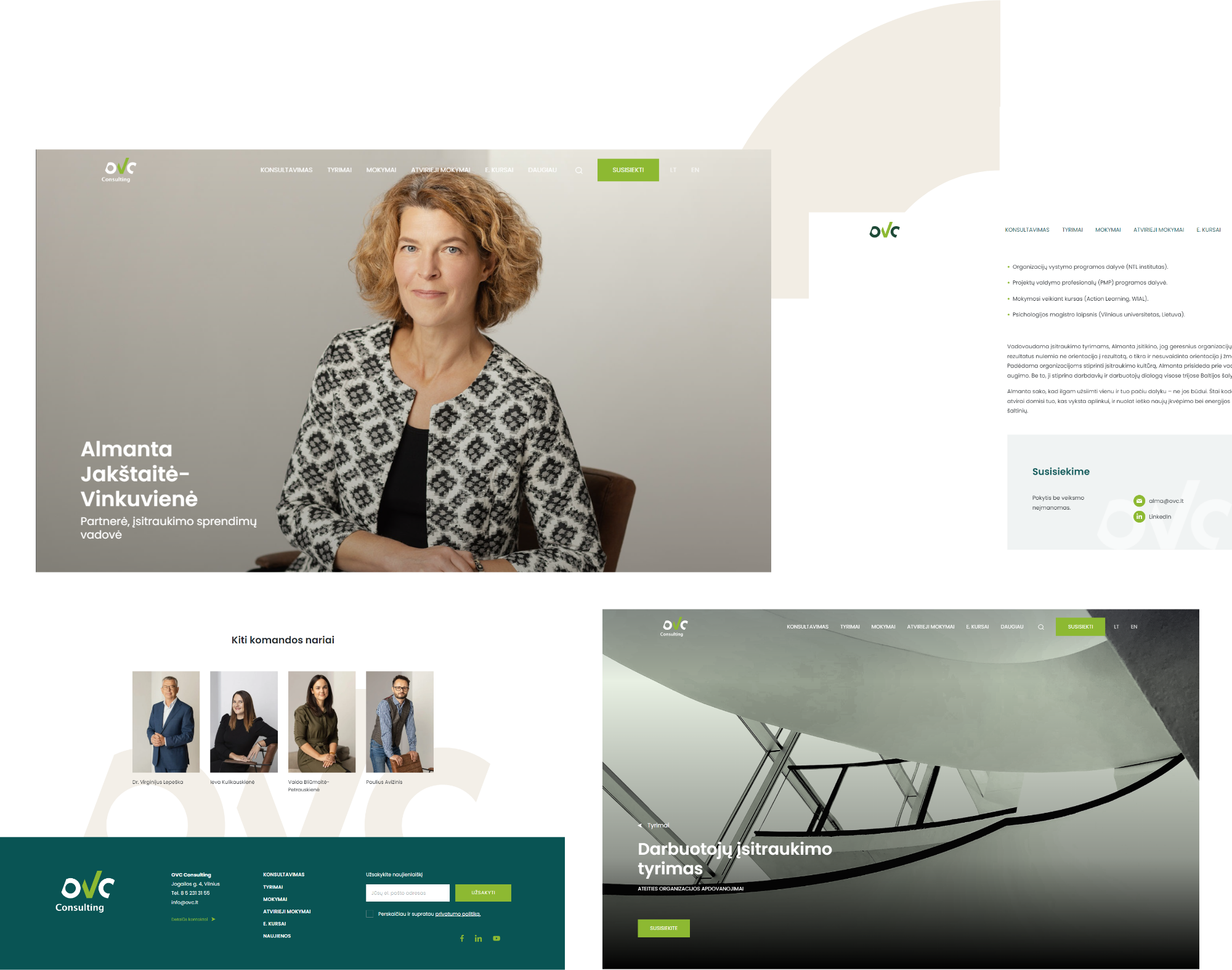 When searching for services, users search for related keywords. Therefore, the first page has clearly displayed categories with the most popular services and of course the invitation to contact is clearly visible everywhere.
Presentation with numerical facts, customer testimonials and a list of well-known brands build confidence in the company to which the future customer will entrust their success.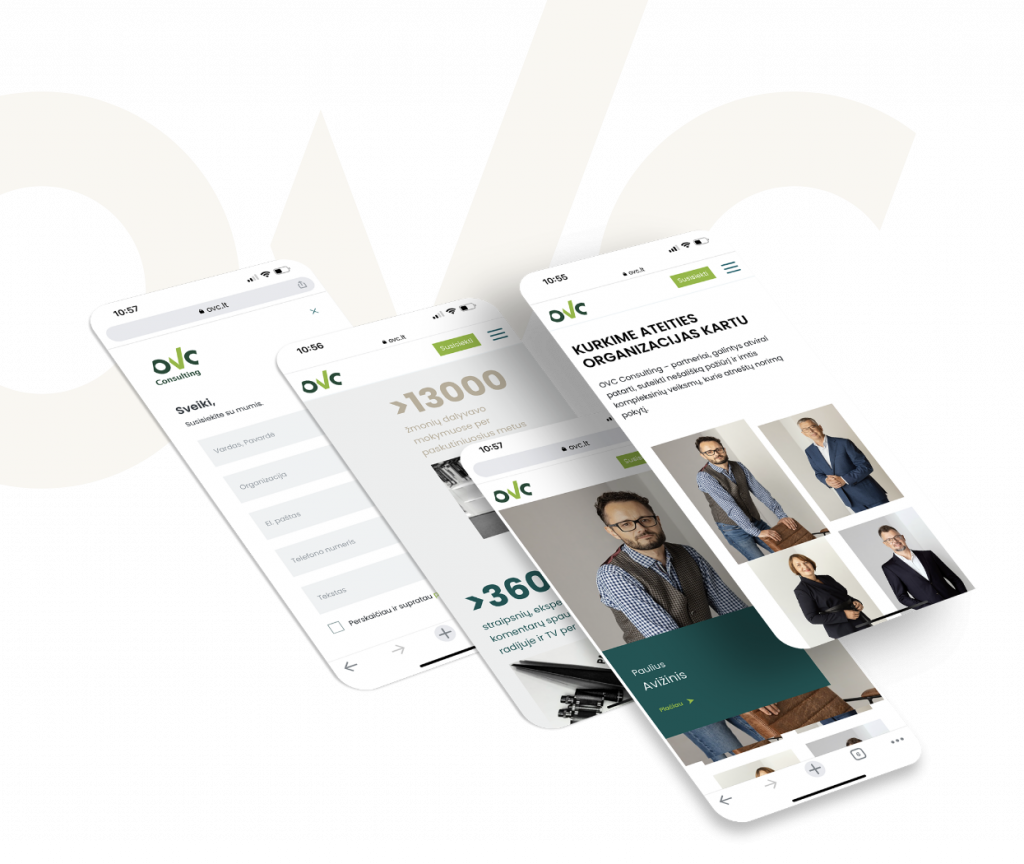 Convenient display of large-scale information on the screen of a mobile device is always a challenge, which we managed to cope with perfectly. A minimalistic menu with a main button and a clear path to the destination allow user quickly find the services they are looking for on a mobile phone.