Interactive touchscreen table application
To present the largest new district under construction in Vilnius "Paupys", an interactive touchscreen table software has been developed, which is connected to a common sales system.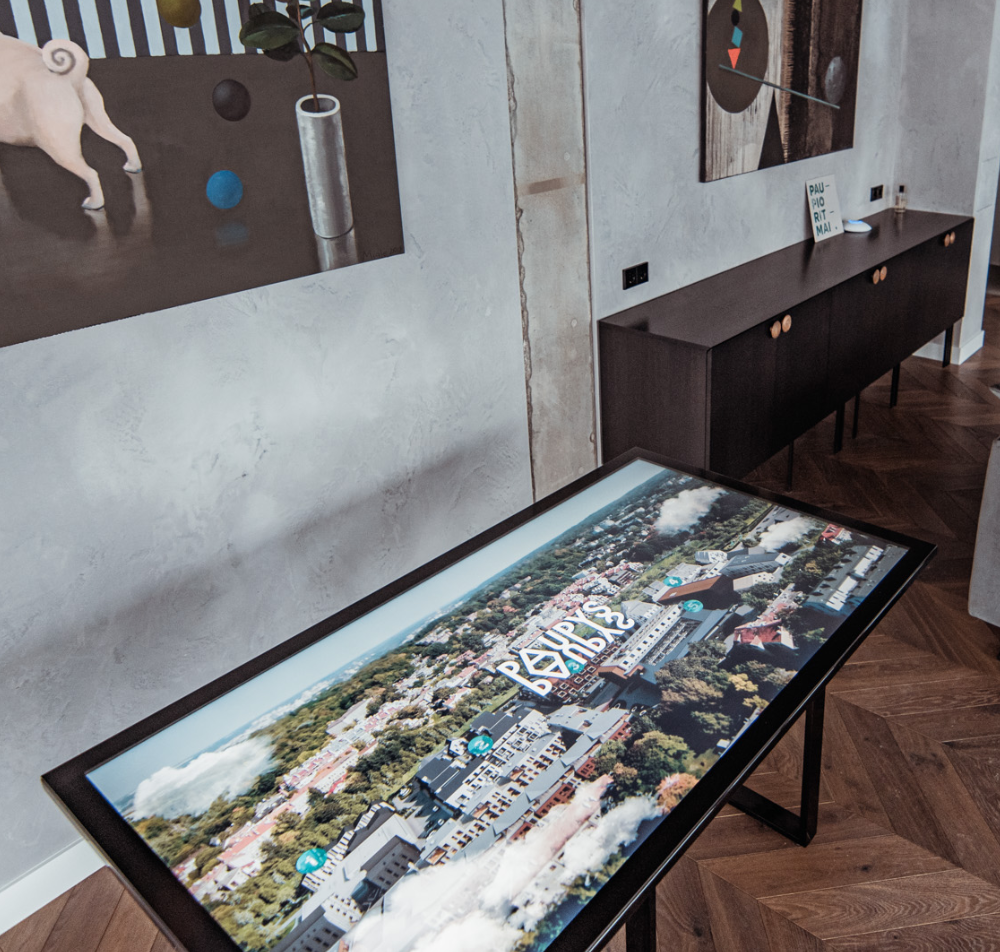 4k image quality

Application do not limit internet speed, so high quality graphics are used.

Ability to browse on a multitouch basis, the application can be used by more than one person at a time.
The application has a system for individual users. Each sales manager, after identifying himself, receives a customized environment with additional data.
The buyer can not only view the "Paupys" district at a 360-degree angle, choose an apartment, but can also view high-quality visualizations of buildings and receive a personalized offer by e-mail.
The other convenience criteria are applied to the touch screen. Not only larger tangent objects are evaluated, but also the amplitude of hand movements. The application allows multiple people to perform different actions on the table screen at the same time. They can activate multiple windows, and change their size and position.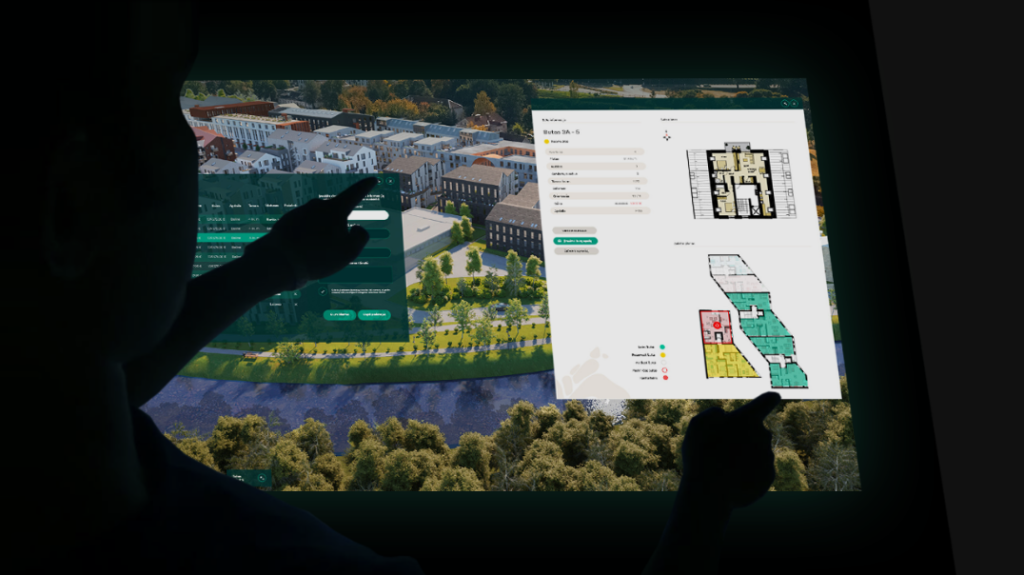 The remotely monitored system allows admin constantly update information not only about the objects actually sold, but also edit graphical solutions. After booking, the data is synchronized with other databases: websites, iPad application and CRM.