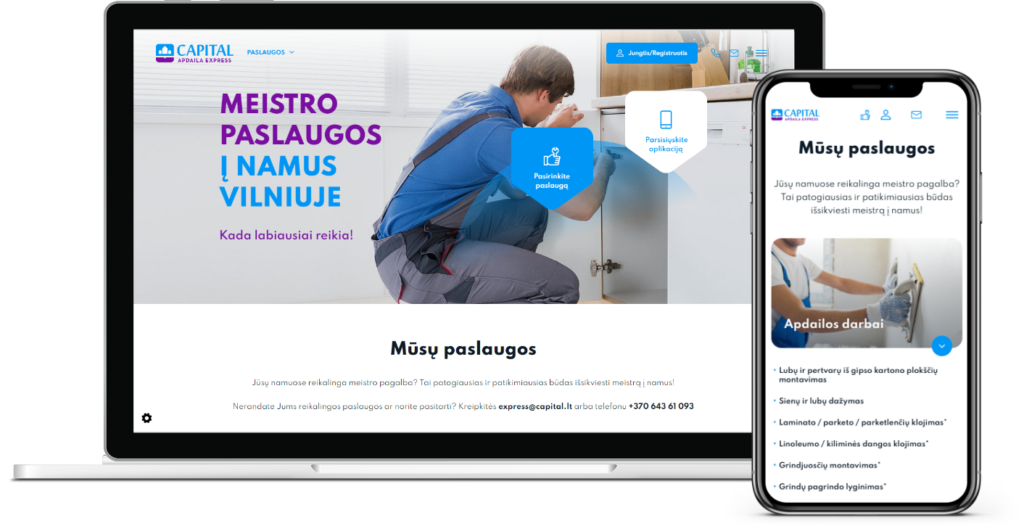 A business model has been designed and a digital solution for booking house master service online has been created: mobile applications and service booking web portal.
Fully automated order execution process. The path from customer order to service execution and reporting has been created. Further communication with the client and the solution of non-standard situations have also been considered and developed.
Inspired by the international Capital brand, the design is created not to interfere with the costumer's primary goal of ordering services. The solution is based on a clear view of the most important elements that make it easy to find information and place an order quickly.
Programming is focused on dynamics
Loading information in individual blocks allows user to access the searched content faster. With the help of the vue.js framework, it has been possible to facilitate navigation through the entire product environment and speed up data transfer. Using e-commerce solutions, a user-friendly environment has been created to place an order quickly.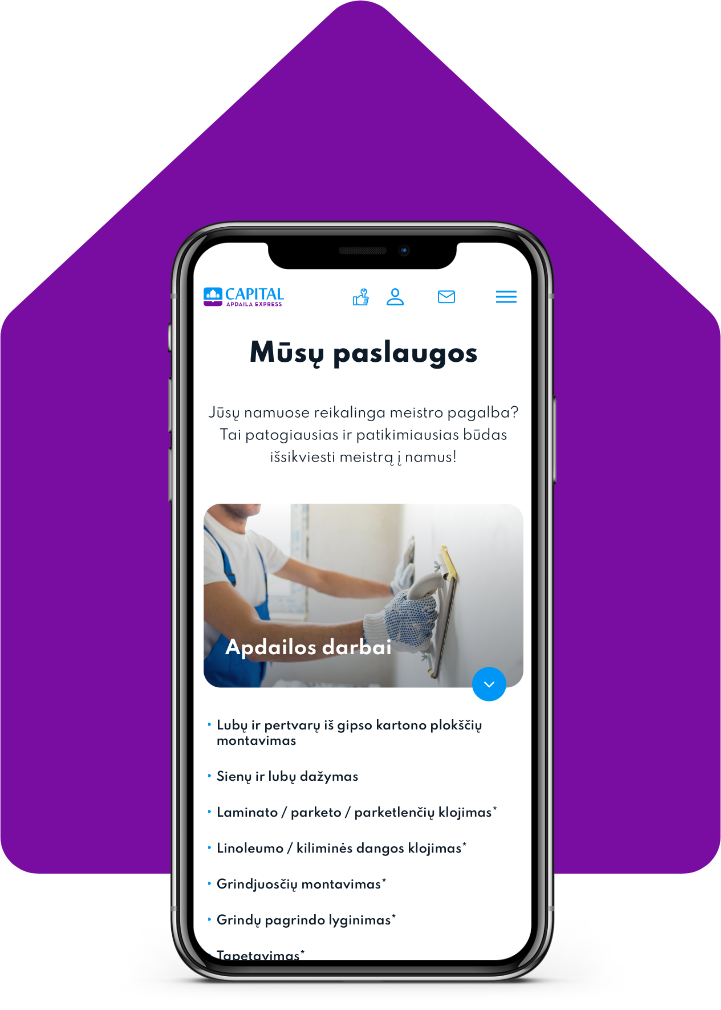 "Master in your pocket" – mobile applications
Hybrid applications for Apple and Android smart devices have been developed to ensure customer loyalty and convenience.
Master's tasks environment
Order and calendar management, report generation, and digital submission reports are integrated into a separate employee environment. It is also easily accessible and operated by telephone.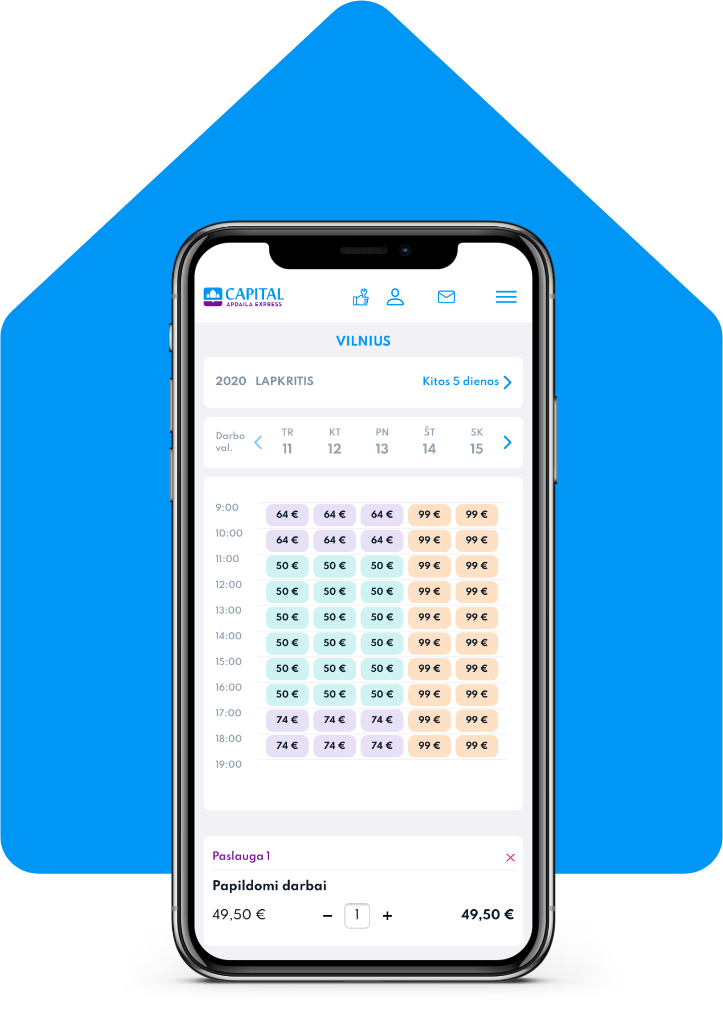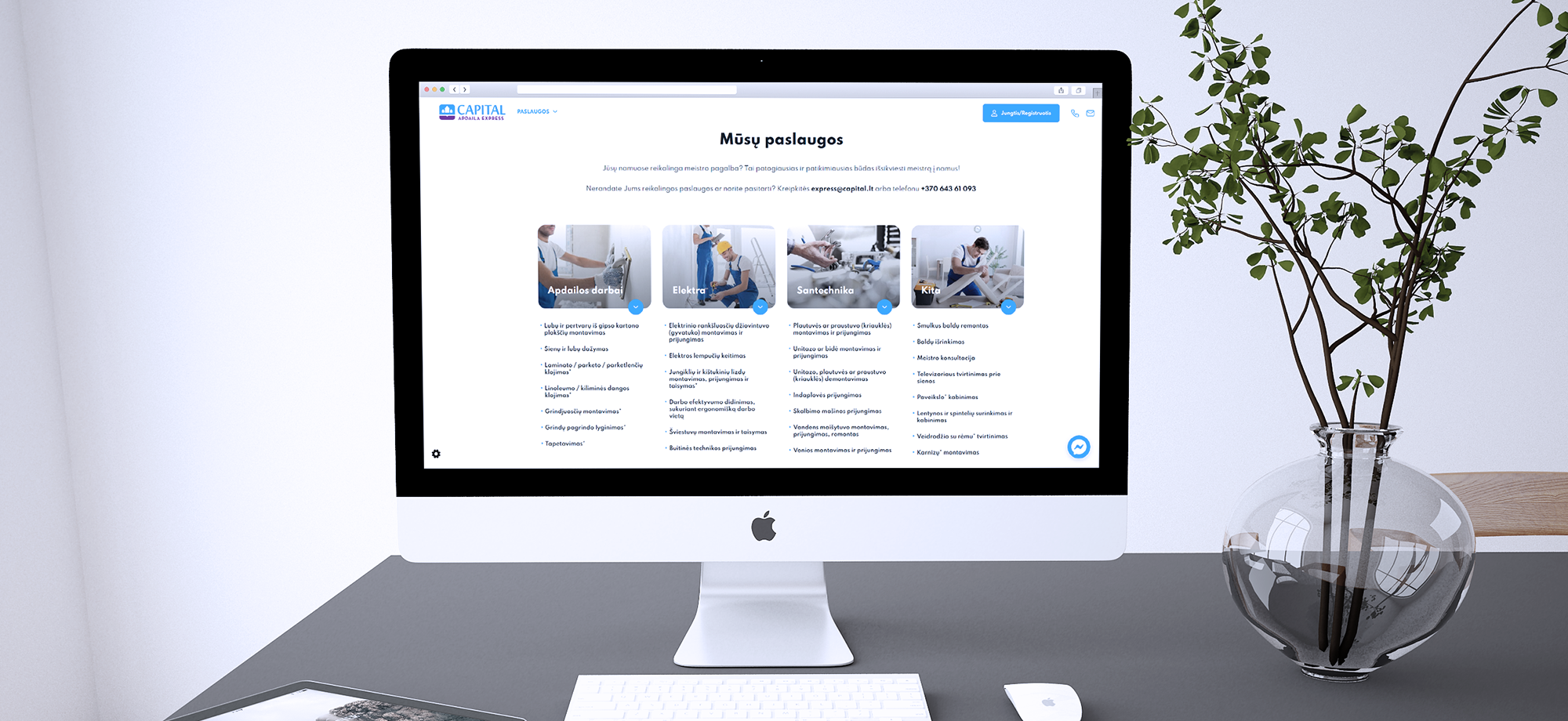 A unique digital business solution has been created using e-commerce solutions, unique order management and customization for mobile devices. In the future, it can be easily expanded with new services, adapted to new markets and data.