Darnu Group website solution, having received the Login award for the best corporate brand website.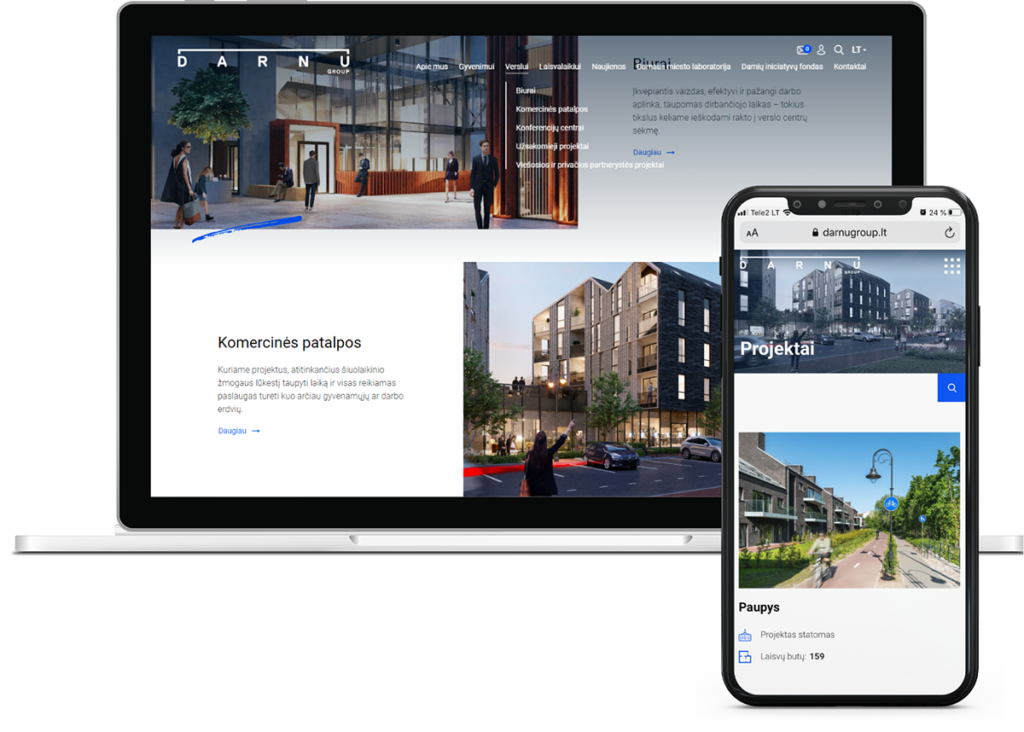 Along with the website design, a number of new style elements have been created. Heading tabs using "key letters", technical and functional iconography.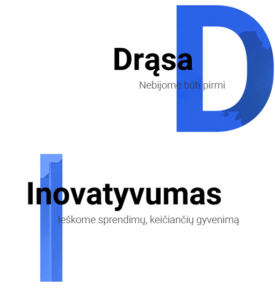 Scripts of three thematic video clips were created to express the values ​​of the company. The video created specifically for the website's intro is divided into three themes, according to the Darnu group's areas of activity: business, life and leisure. This difference is easily reflected in the video navigation at the bottom of the screen.
For business. For life. For leisure.
On the website user can find not only corporate information and news, but also offers for all premises for sale and for rent. All data is connected into one connected system, which is synchronized with CRM, applications for tablets, individual real estate project website information. Therefore, it is not necessary to manage information and sales statuses separately on this website.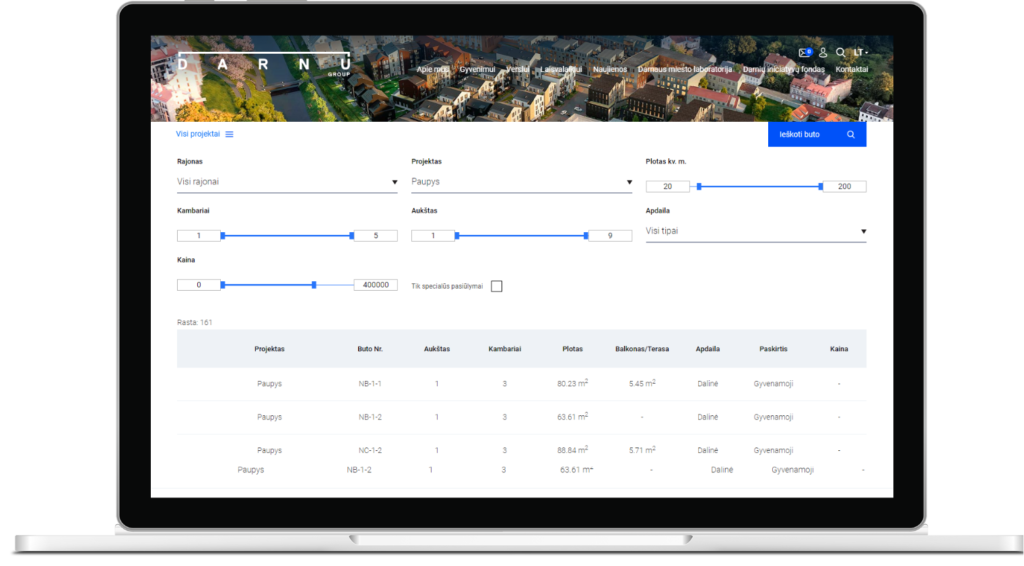 The site is very clearly divided for different interest groups. Therefore, a different presentation model is applied to each audience. For those who are looking for housing, immediately get information about the best deals. For those who inquire information about carrier, information about company's environment and values are presented. For investors the language of numbers is showed.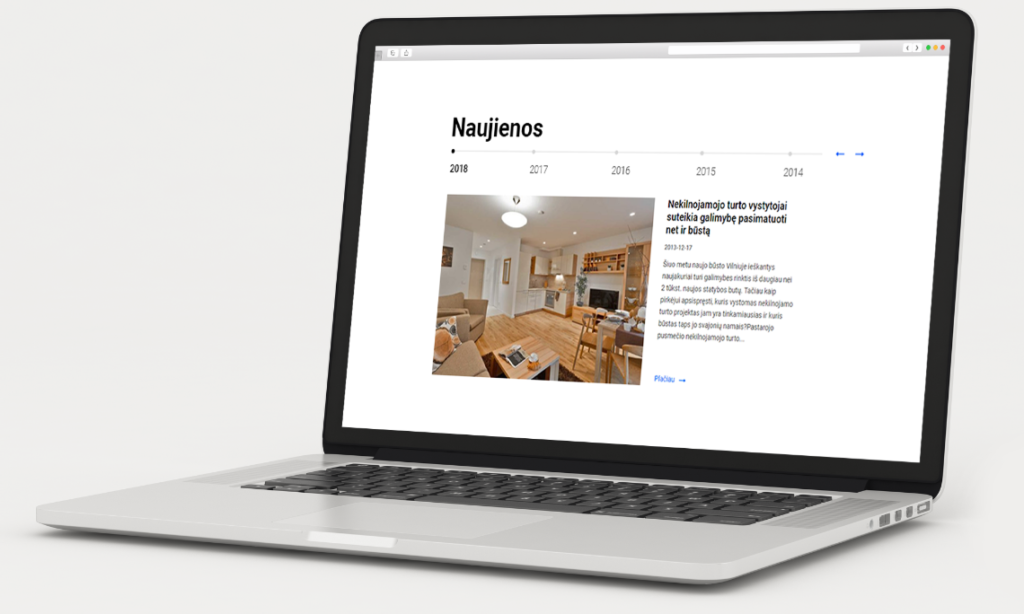 This project is the result of more than 10 years of working with the client. A relationship based on mutual trust has paid off. In the 2019 Login award competition for the best corporate site, the site we created outperformed everyone else and became the winner.