While creating one of the most successful projects of the Paupys estate in Užupis, Lithuania, we perfectly understood the brand concept and the need of consumers. Therefore, the design of the Paupys Market website is aimed at presenting an exclusive and unique space.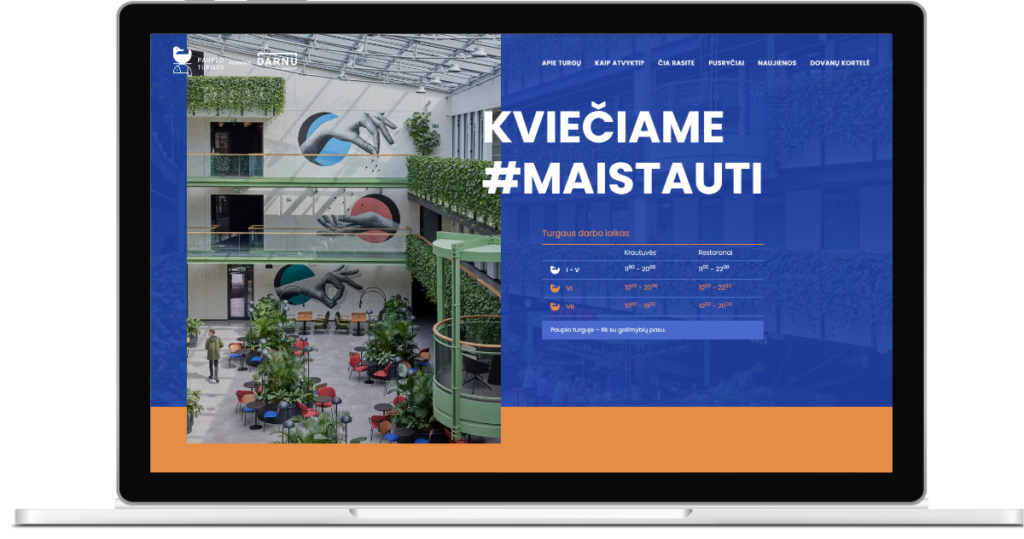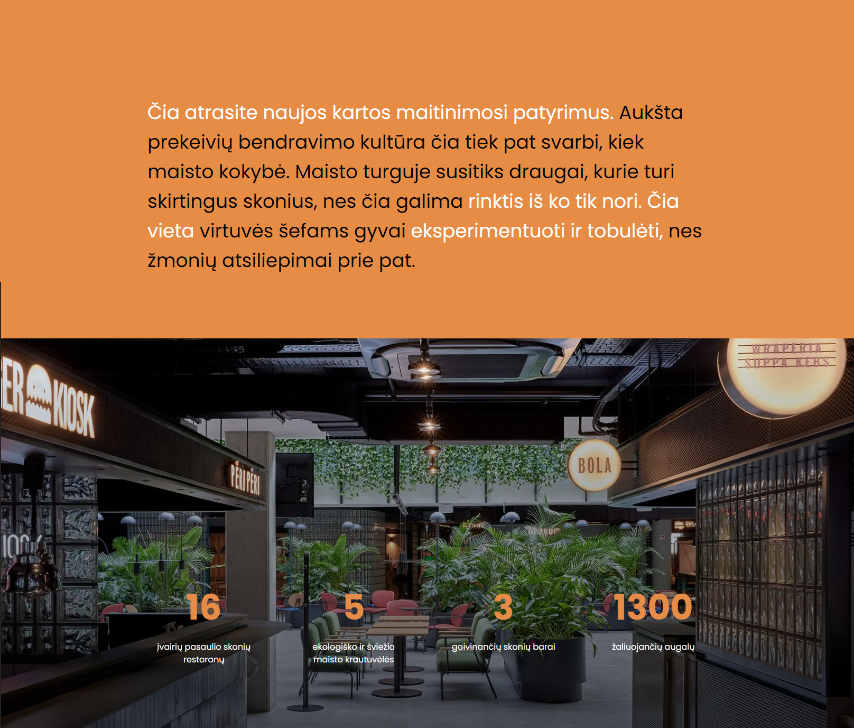 The exclusive space of the Paupys Market is designed to spend your free time comfortably and to experience a new generation of mating experiences. Not only shows and concerts take place here, but also tastings. All activity information center is the website Paupioturgus.lt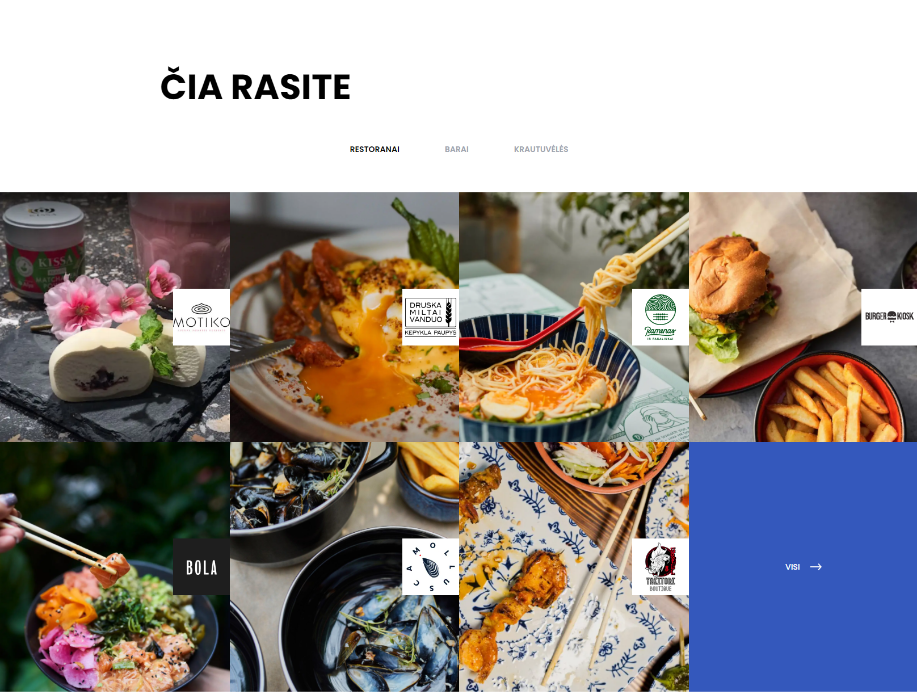 Connected to the location
The site is also a tool for guests. There is a QR code on each table of the marketplace, which scans into the list of restaurants on the site, where you can view the menu.