Cognitive game for children
An online traffic safety cognitive game for children
Branding creation
To create and realize a game for school children and with its help involve children to learn more about traffic safety in interactive way.
The association of a known game was used and it determines the expected content and rules of the game. The identity of the game is bright, appealing to the target audience.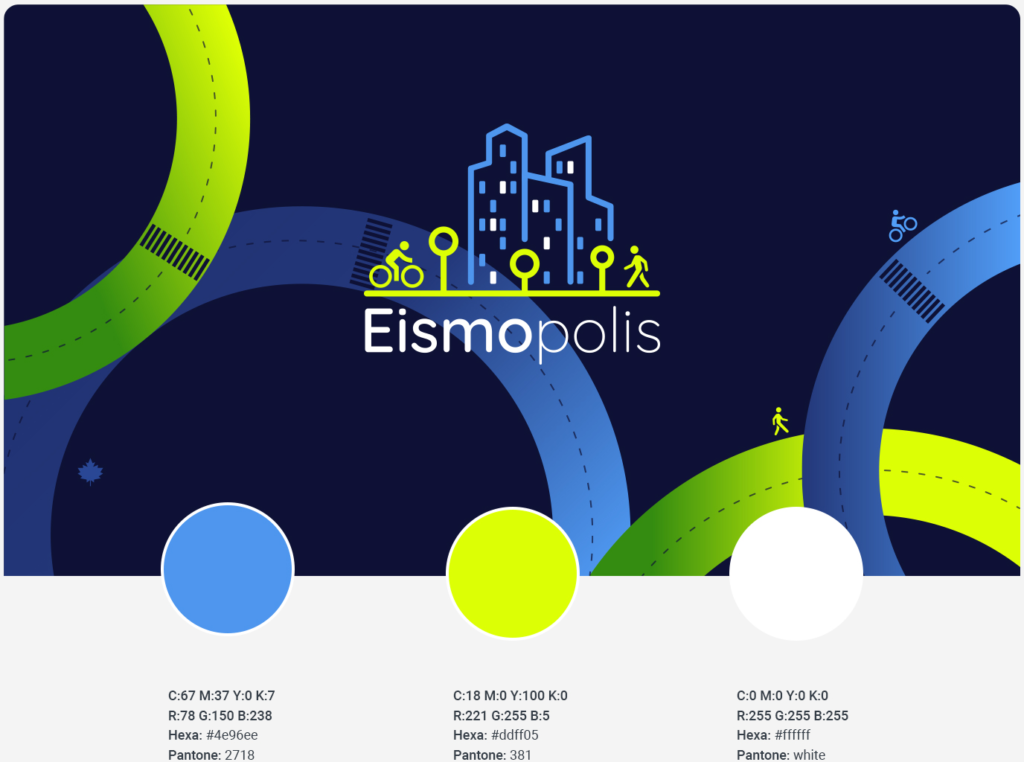 The possible colors variations of the logo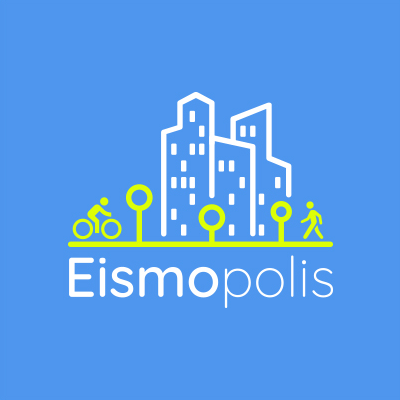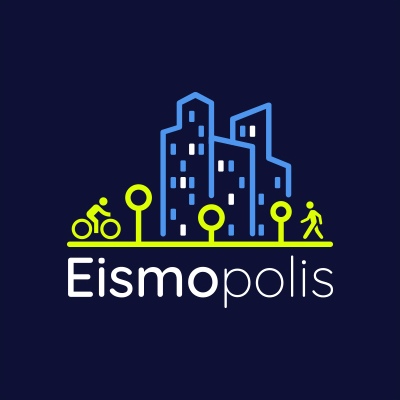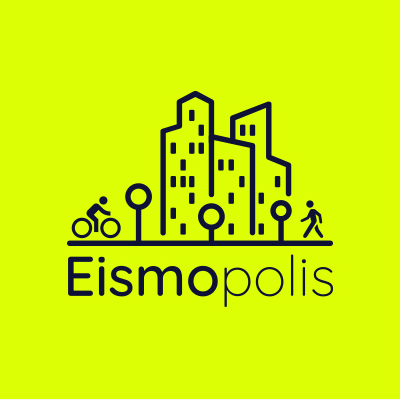 The main colors of the logo

The logo minimum space area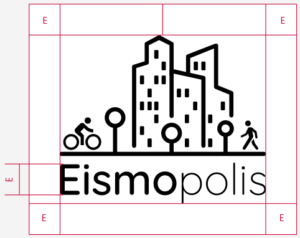 The game takes a place on a web browser. It only takes a few registration steps and you can start playing either on your PC or on mobile device.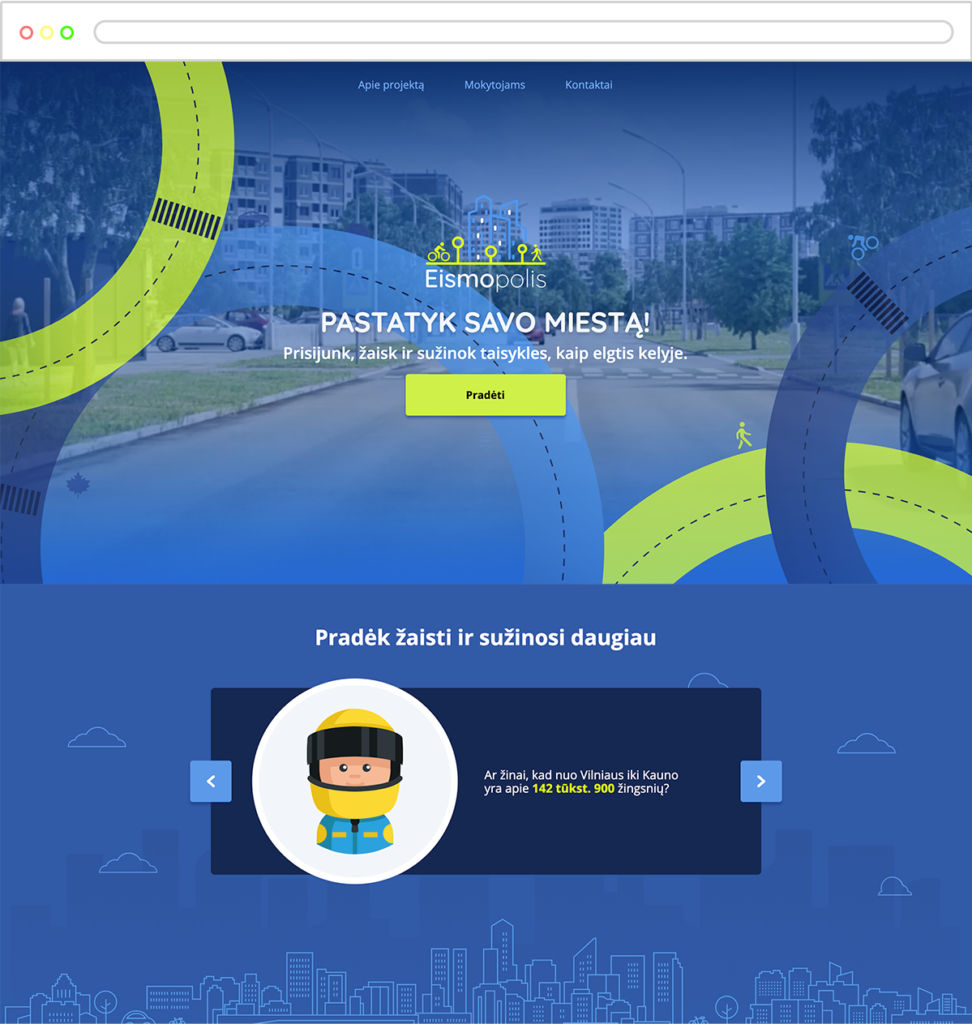 Simple few steps registration was tested with different age focus groups.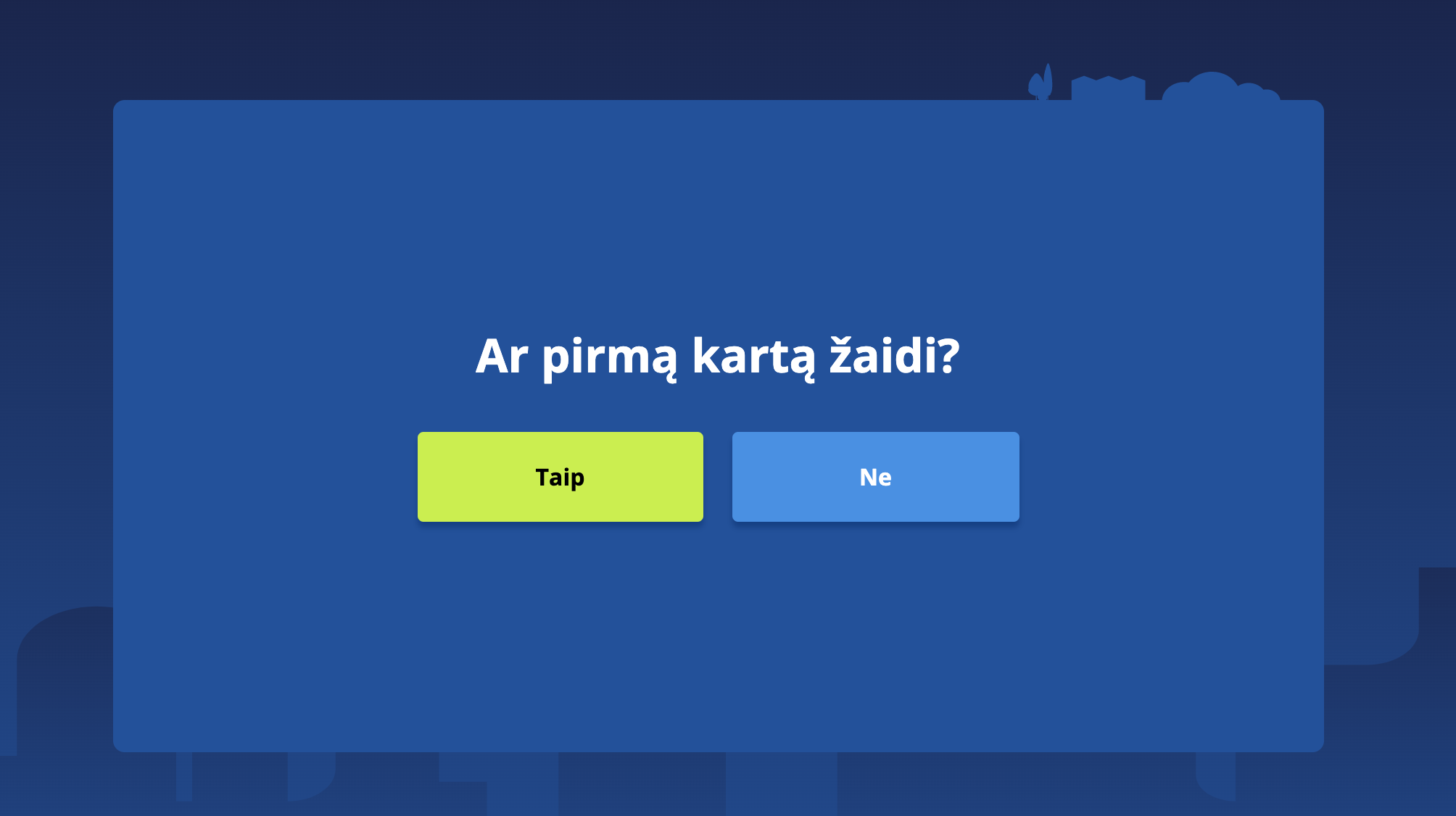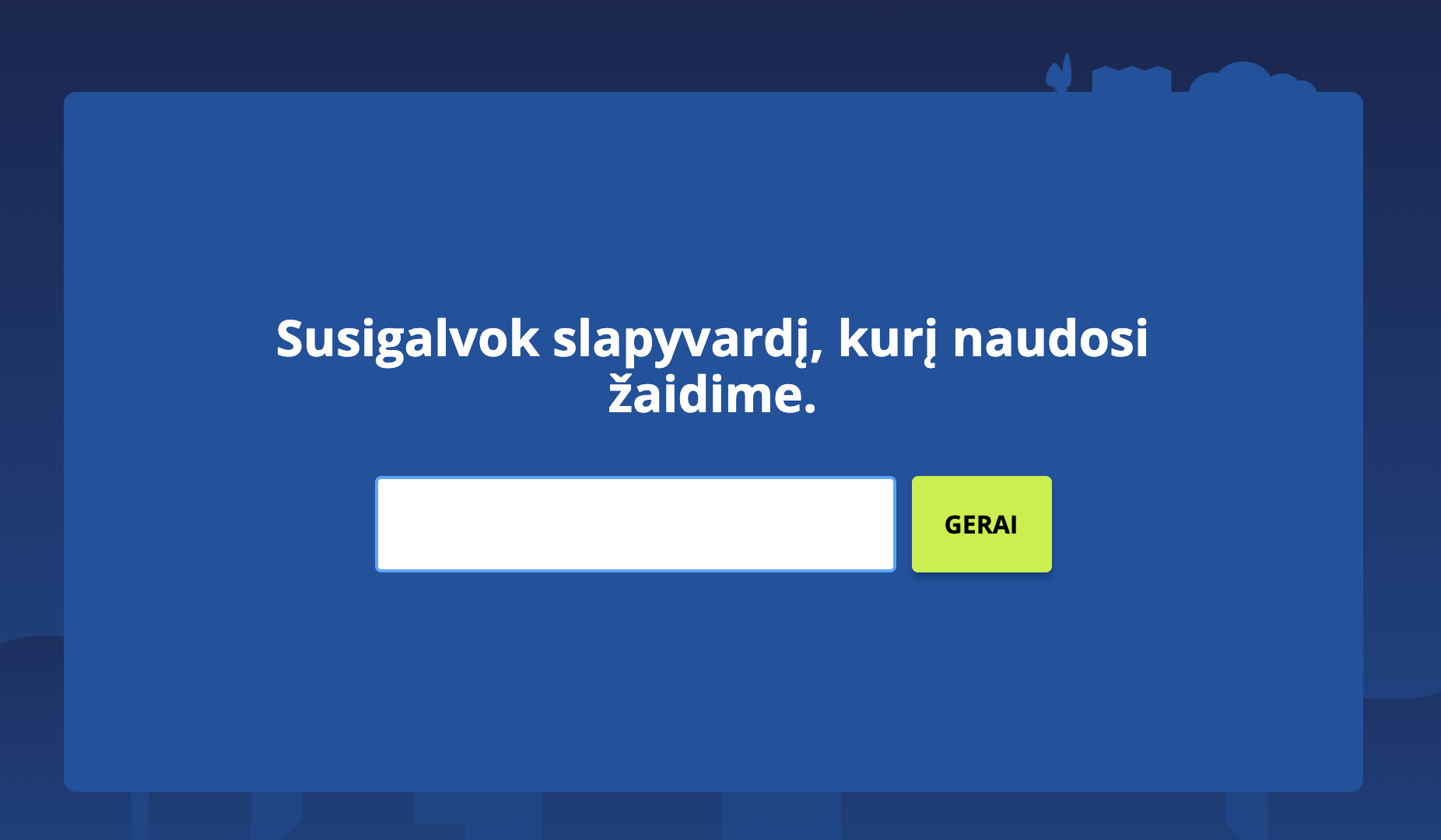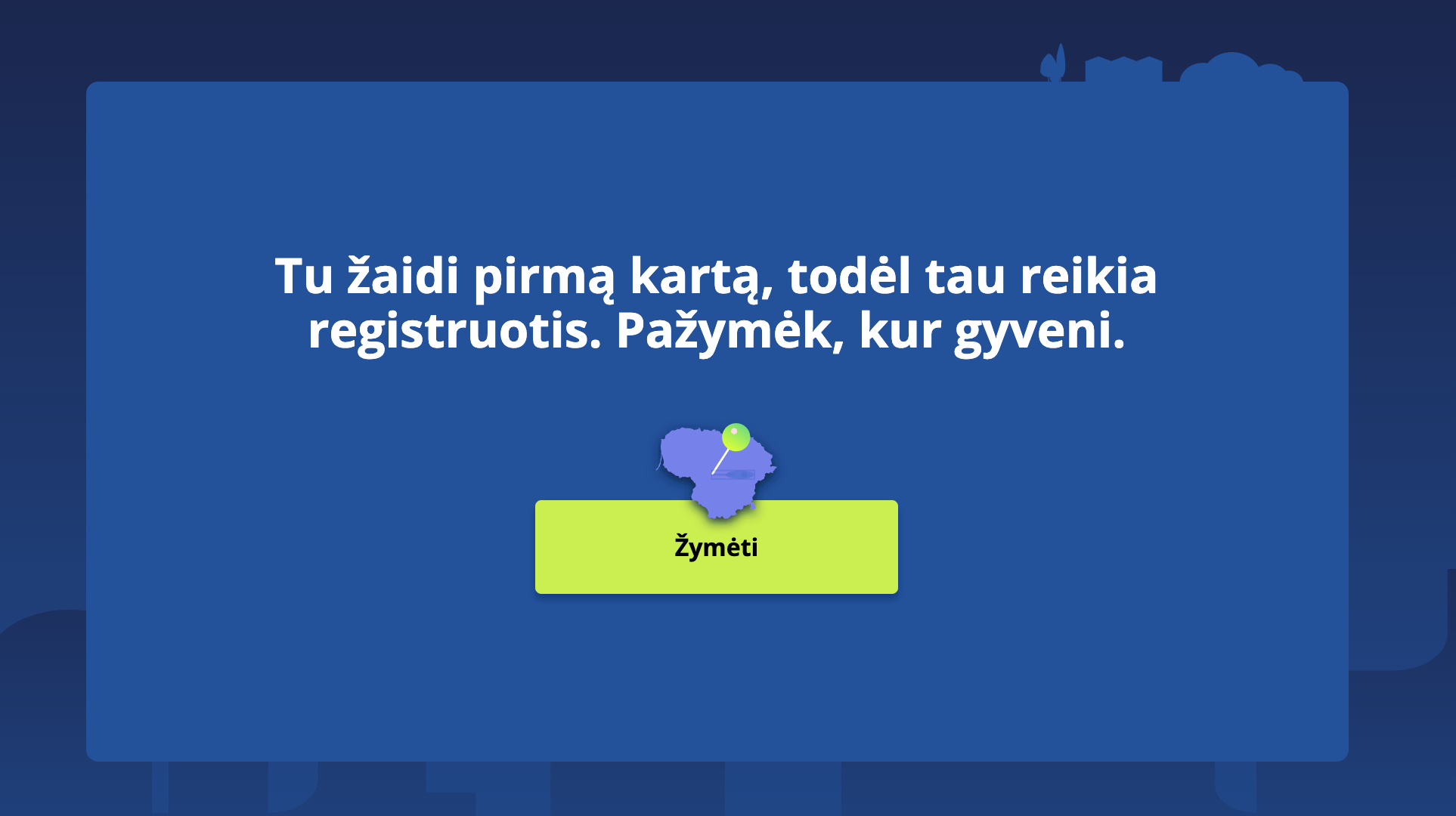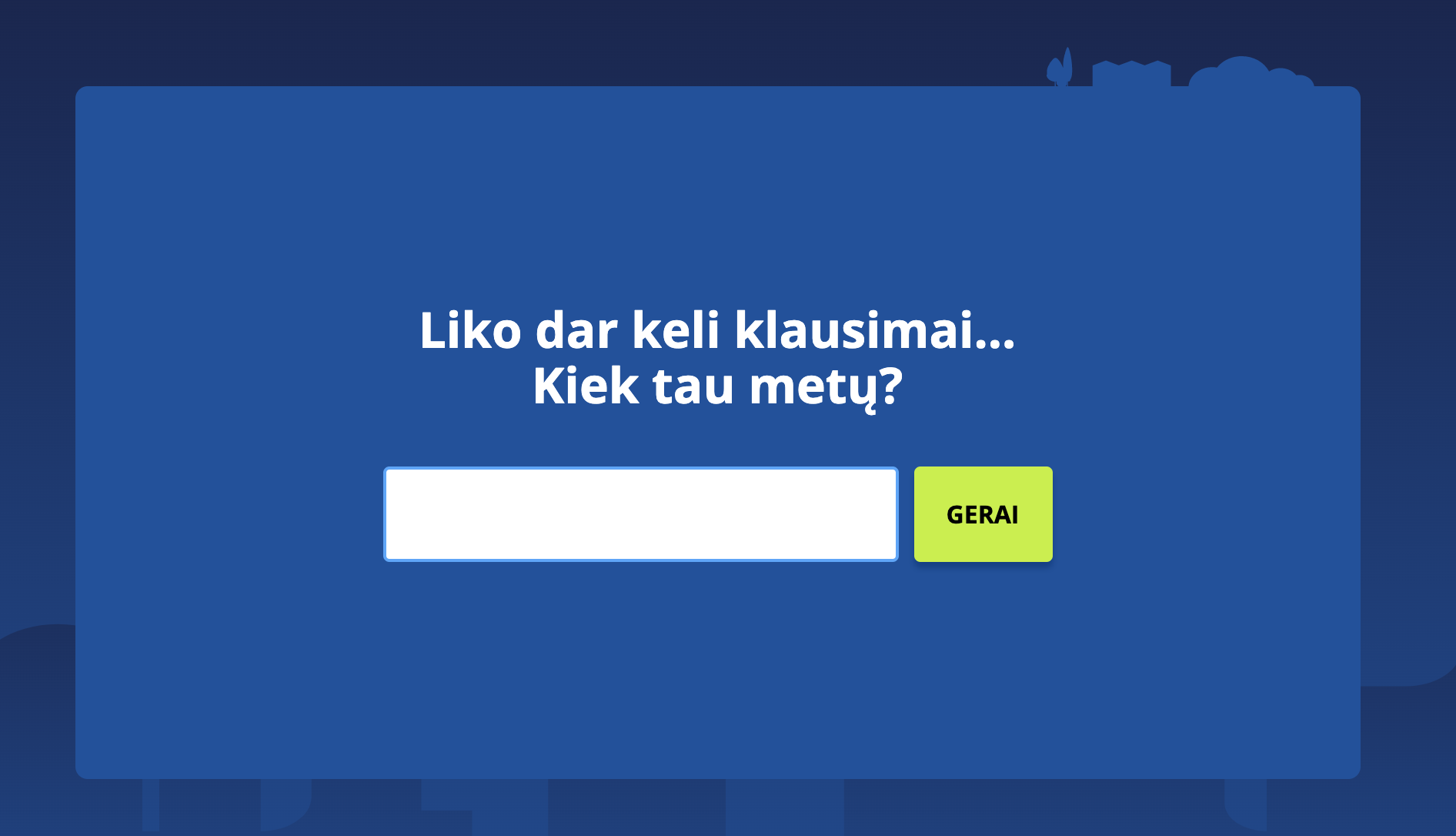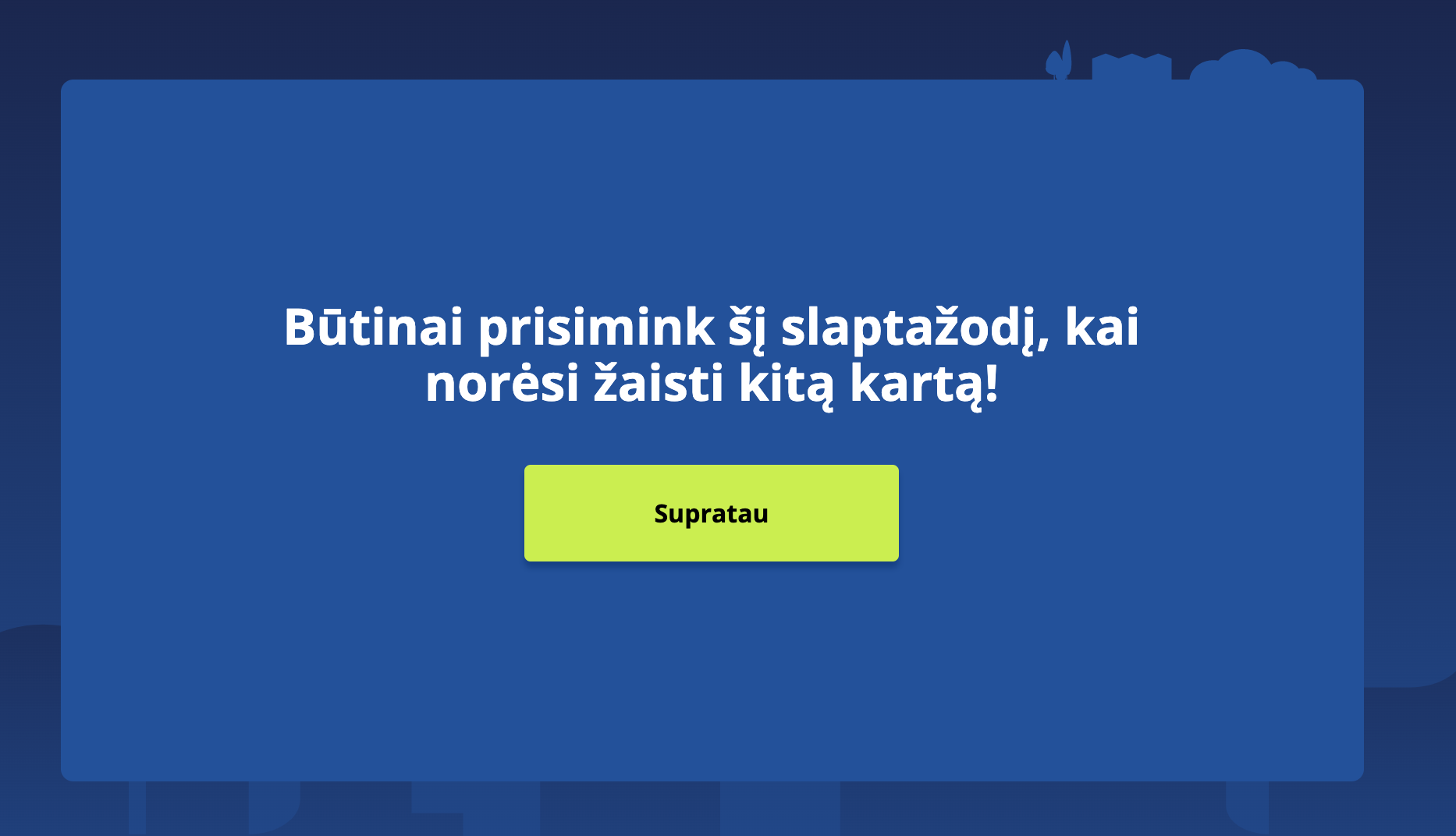 The logic of the game consists of traveling on the road with 24 stops. Each stop has 4 different types of tasks which explain the main topic and check how the player has mastered it.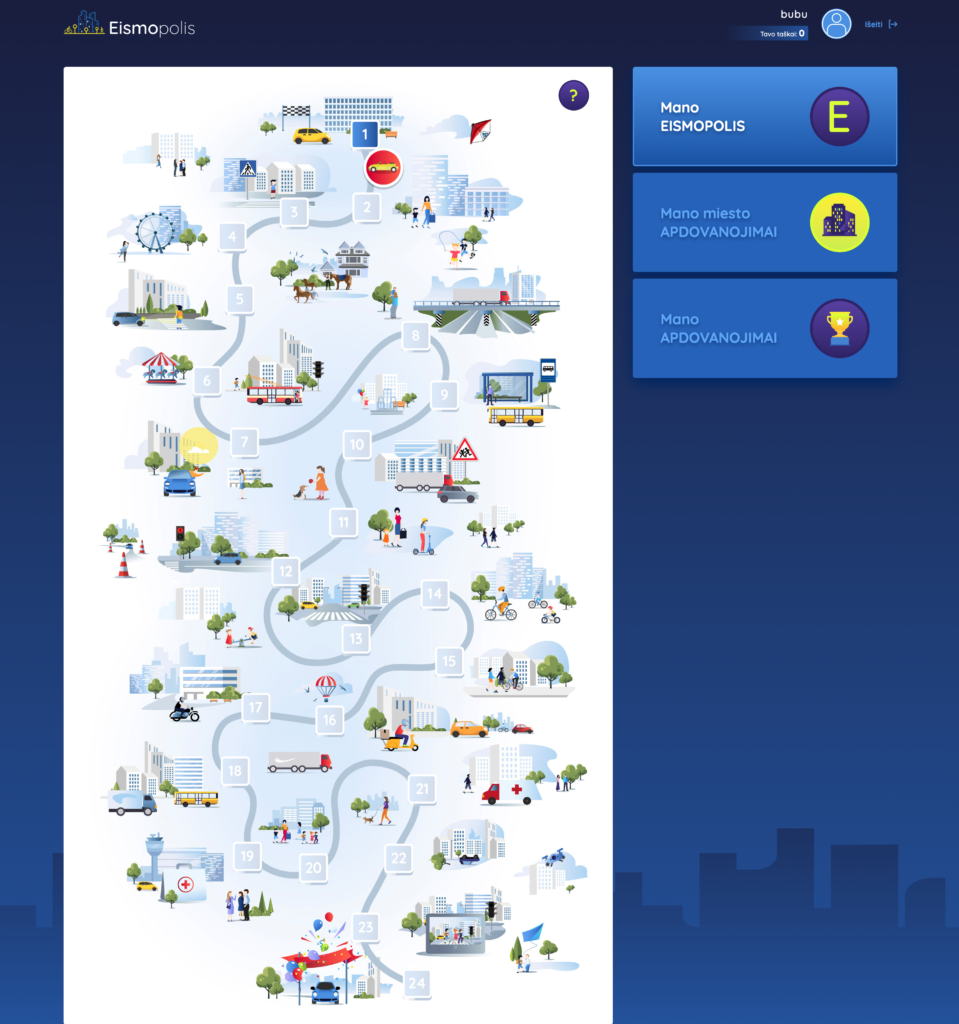 Each of the road stops has 4 different type of tasks, the child is introduced to the topic and needs to performs all of the tasks, it helps to master the main topic.
A lesson is provided with the help of illustrations
A short test helps to remember.
Video hazard awareness lesson.
The game is designed to consolidate knowledge.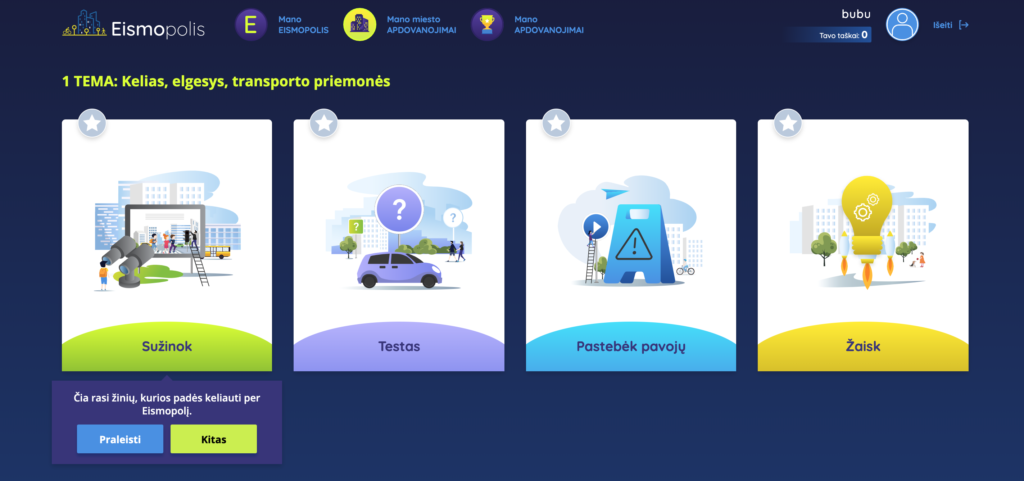 A special video format that engages children in real-world situations where the video needs to be stopped in a place where danger is felt. The algorithm calculates exactly how the player perceives the threat.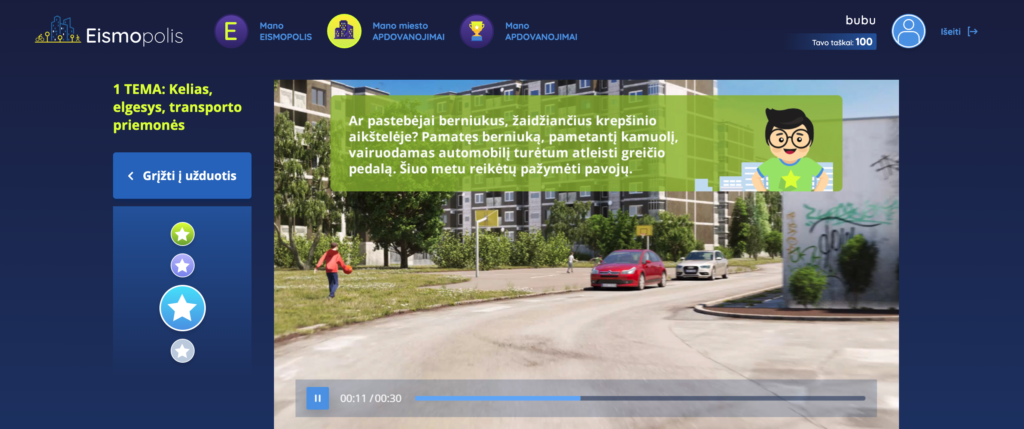 To illustrate the information, several hundred unique illustrations were drawn.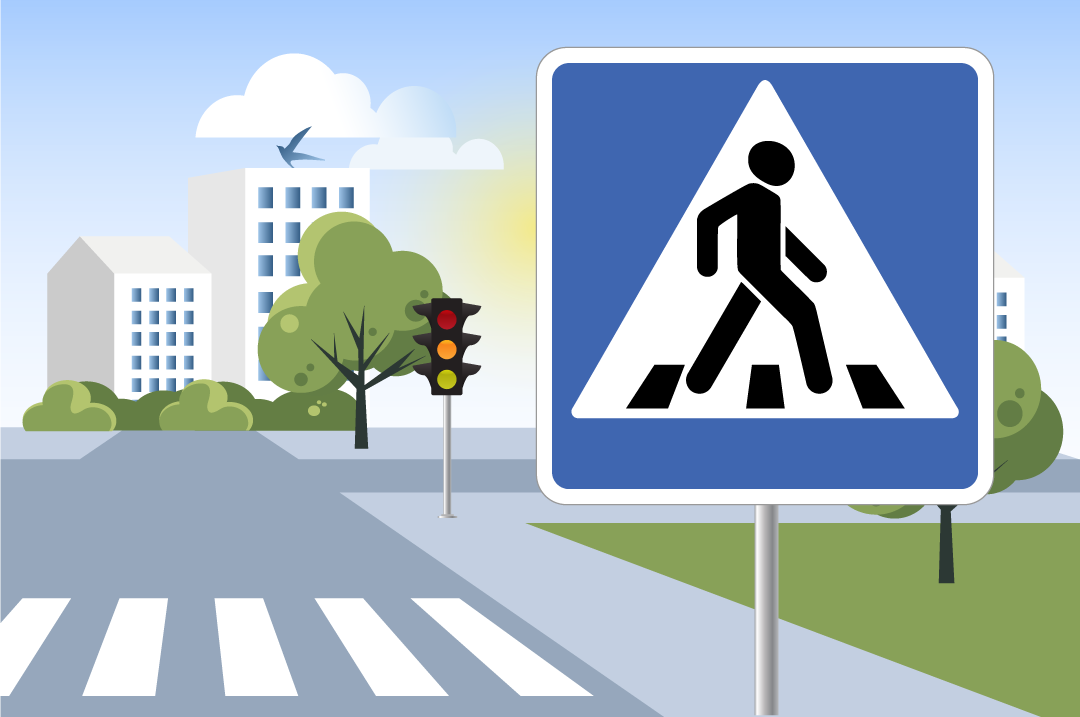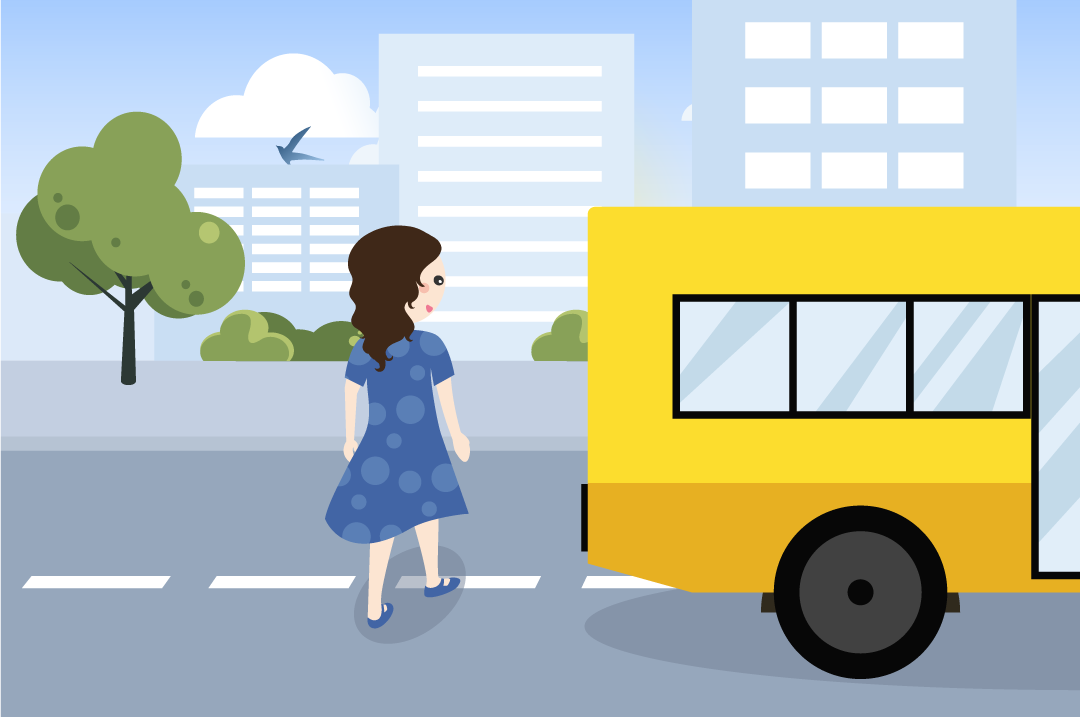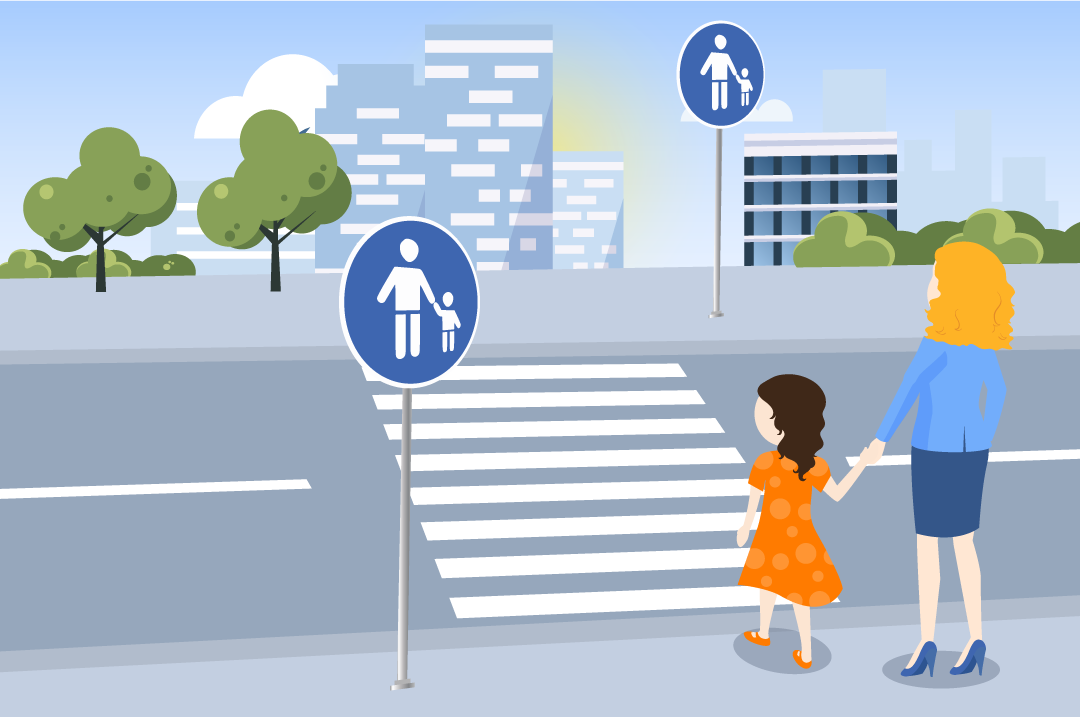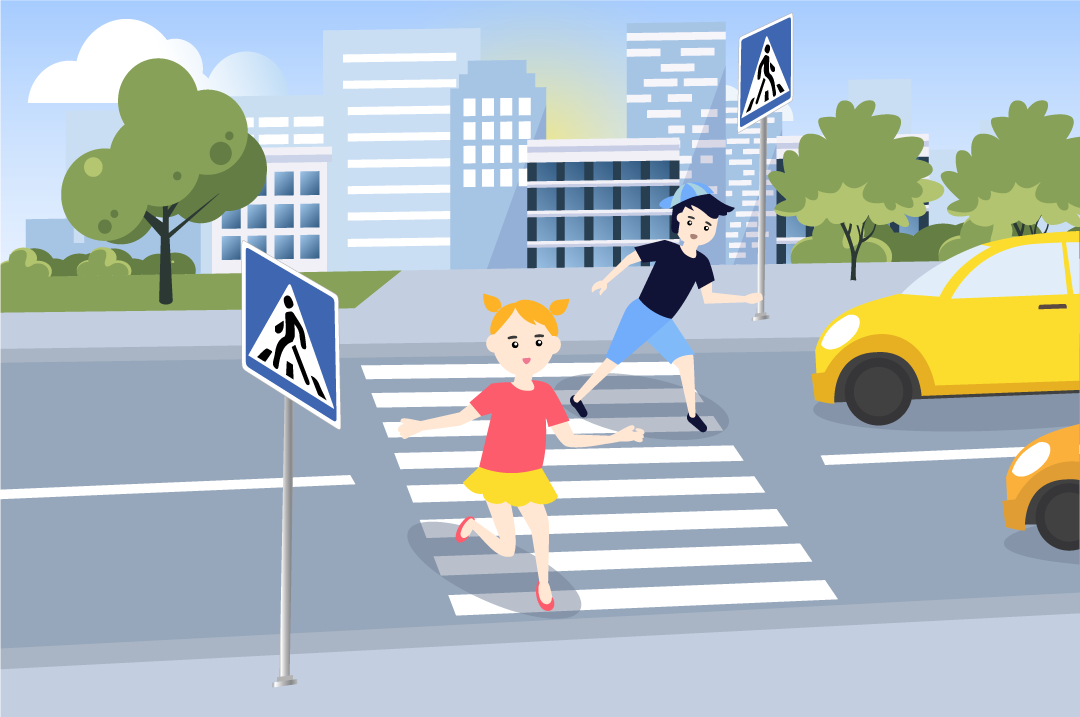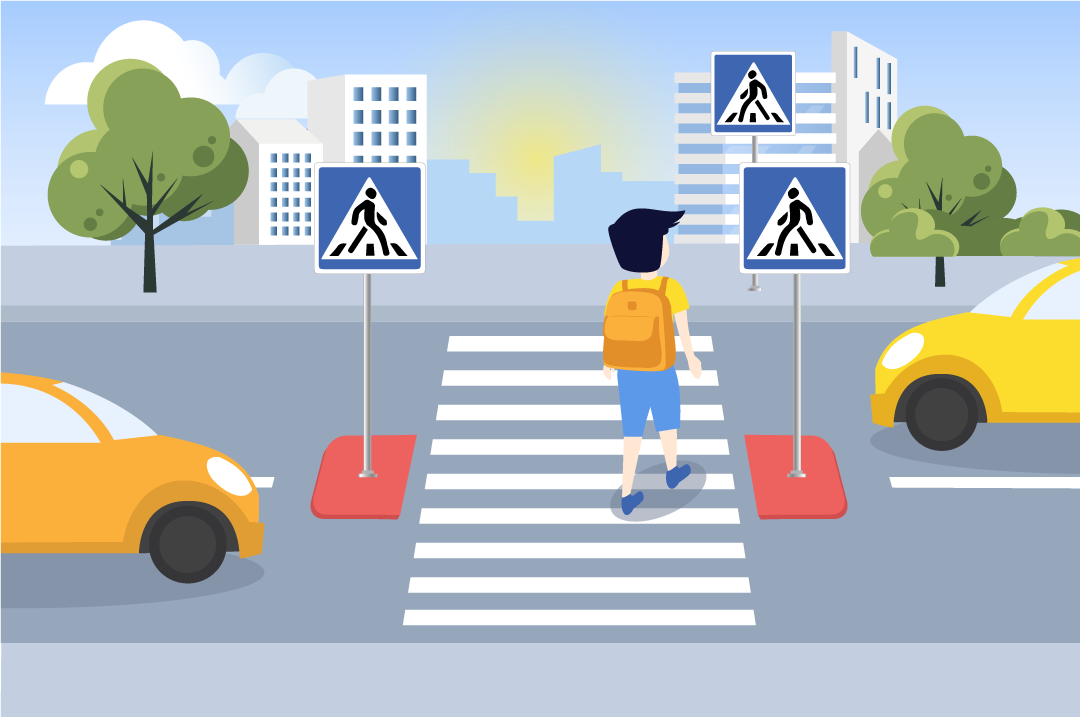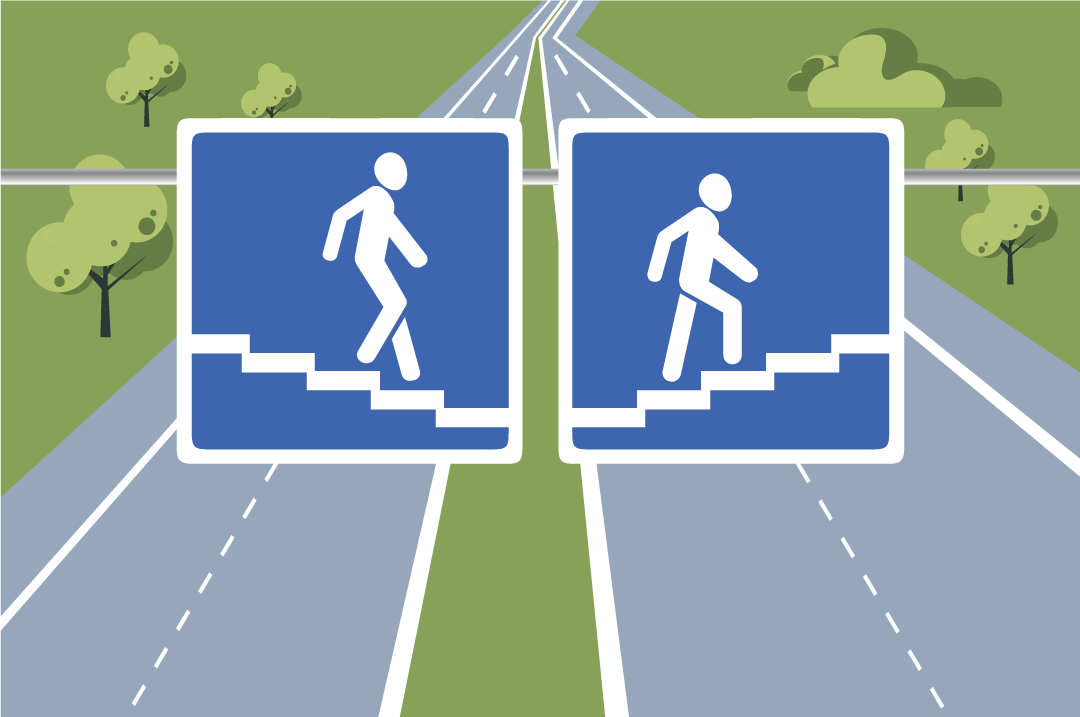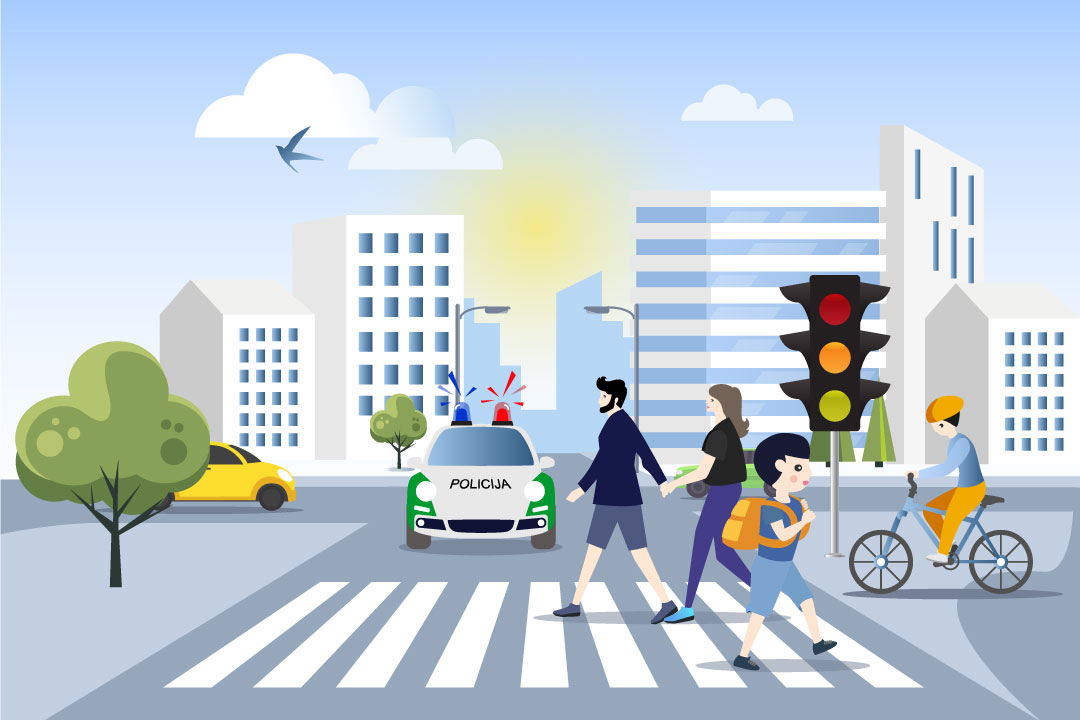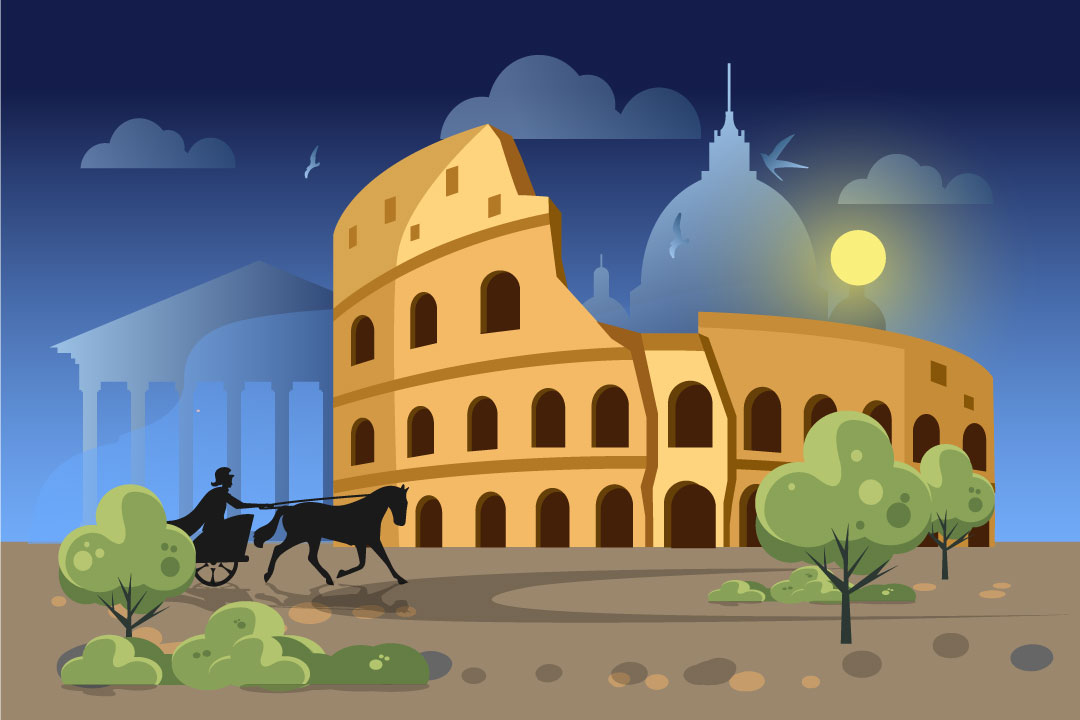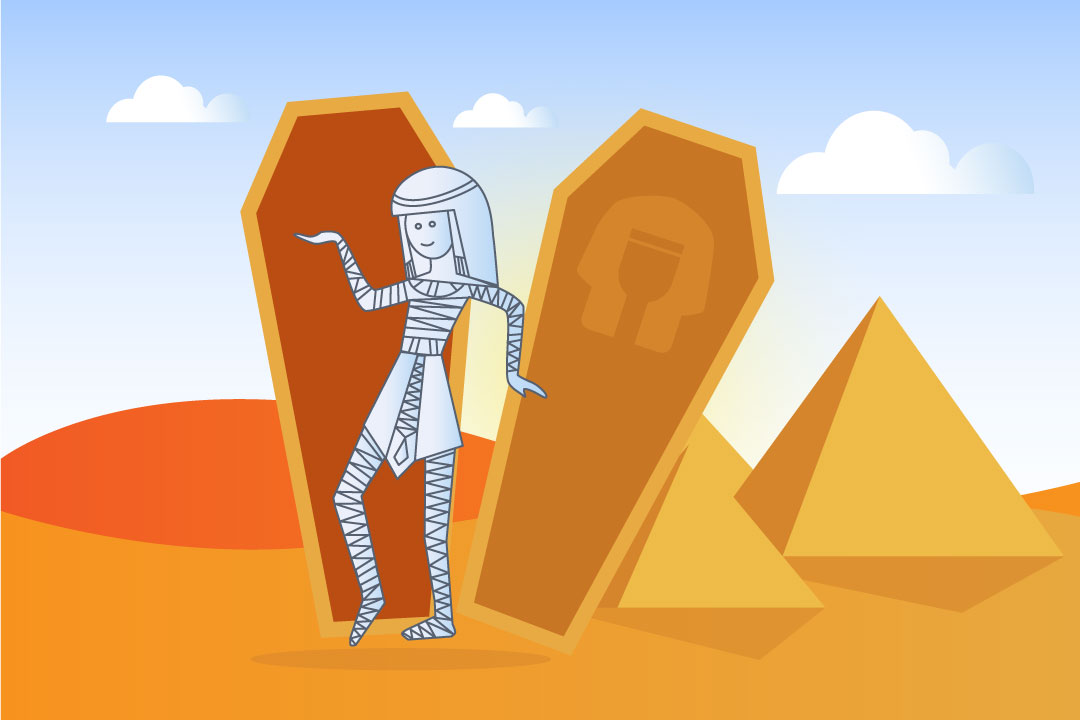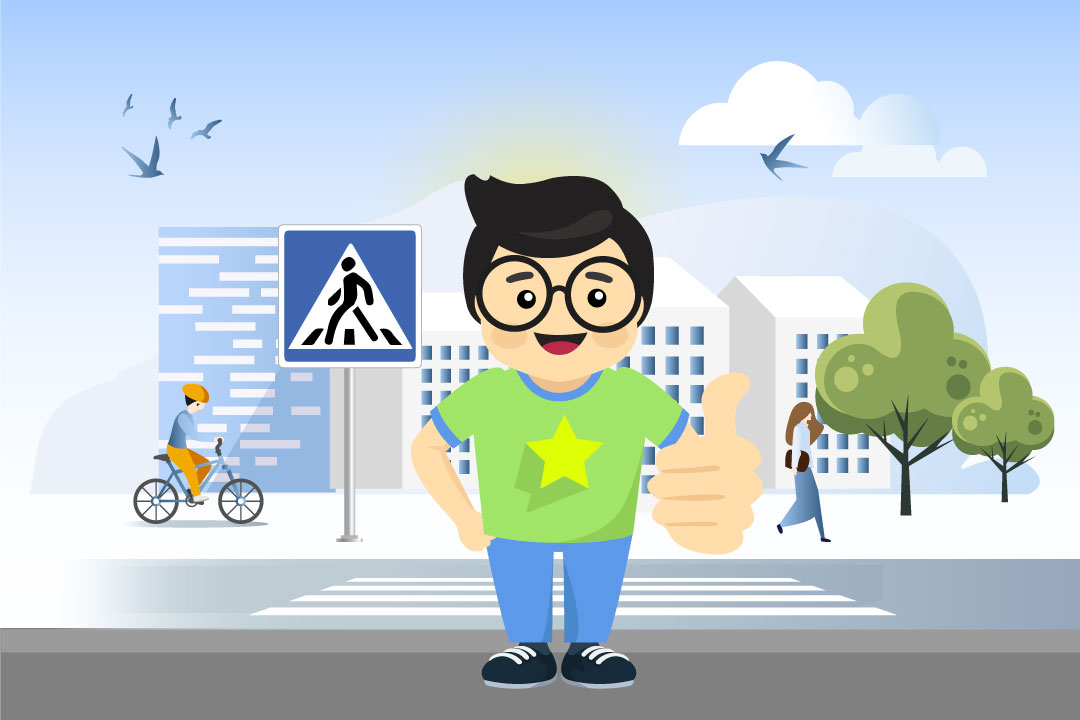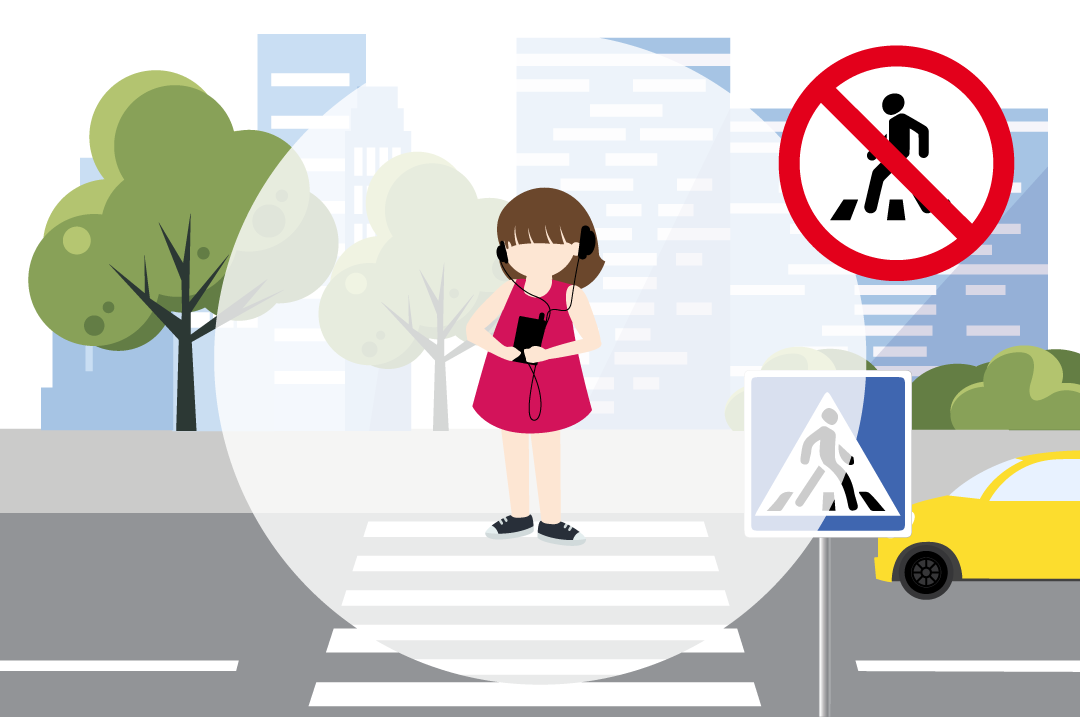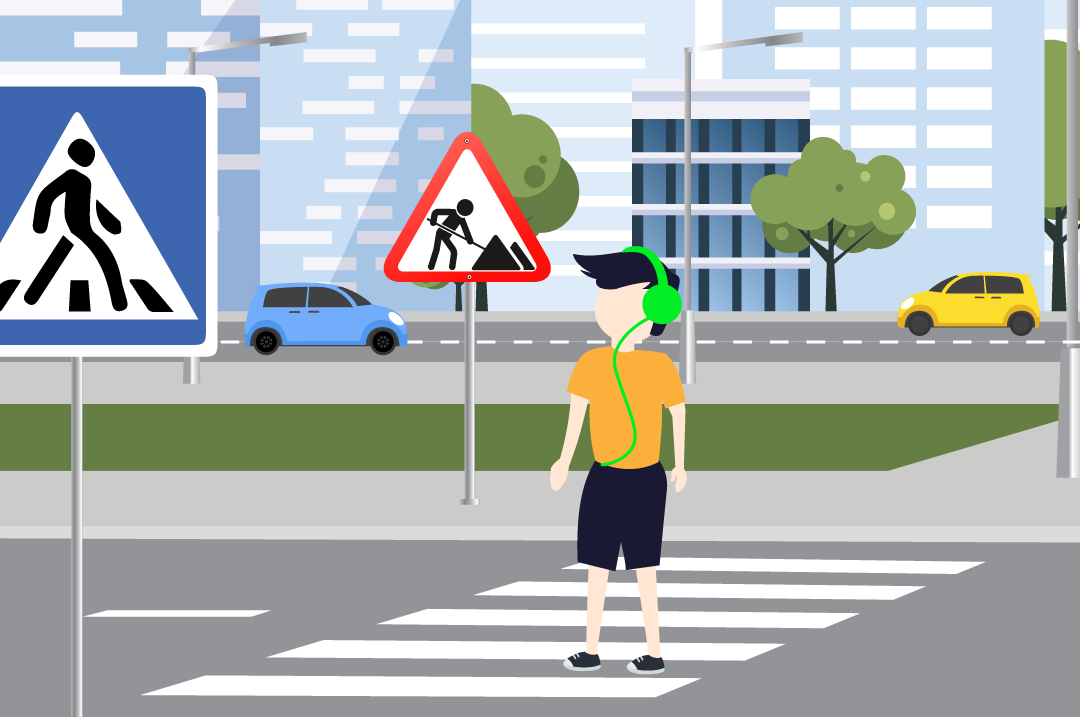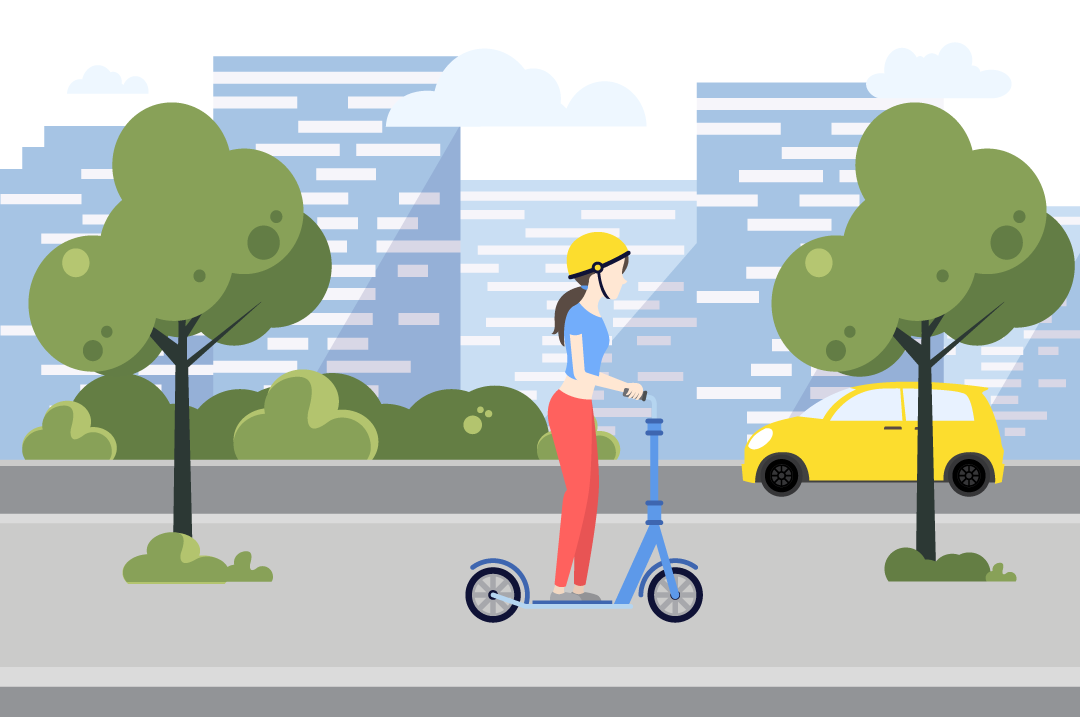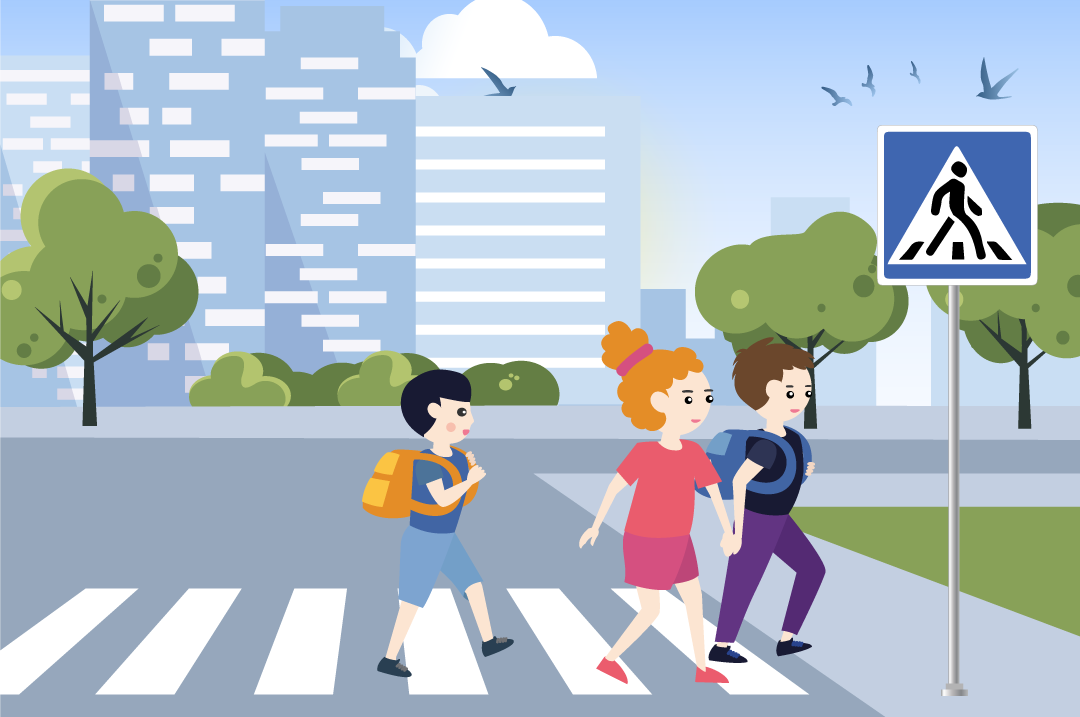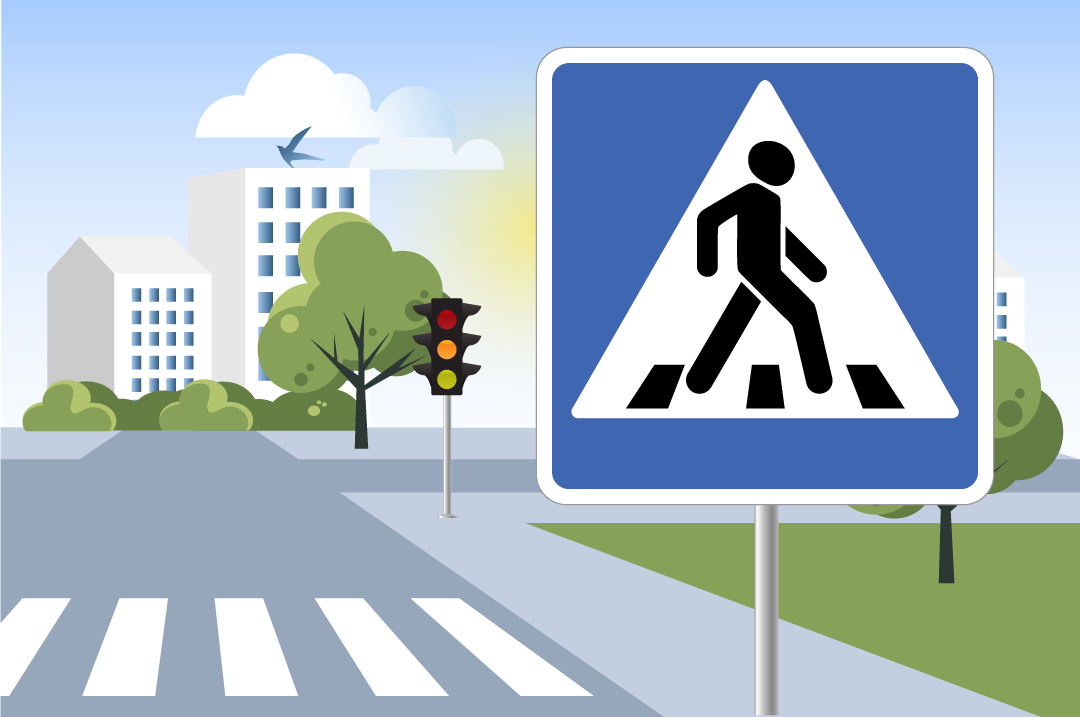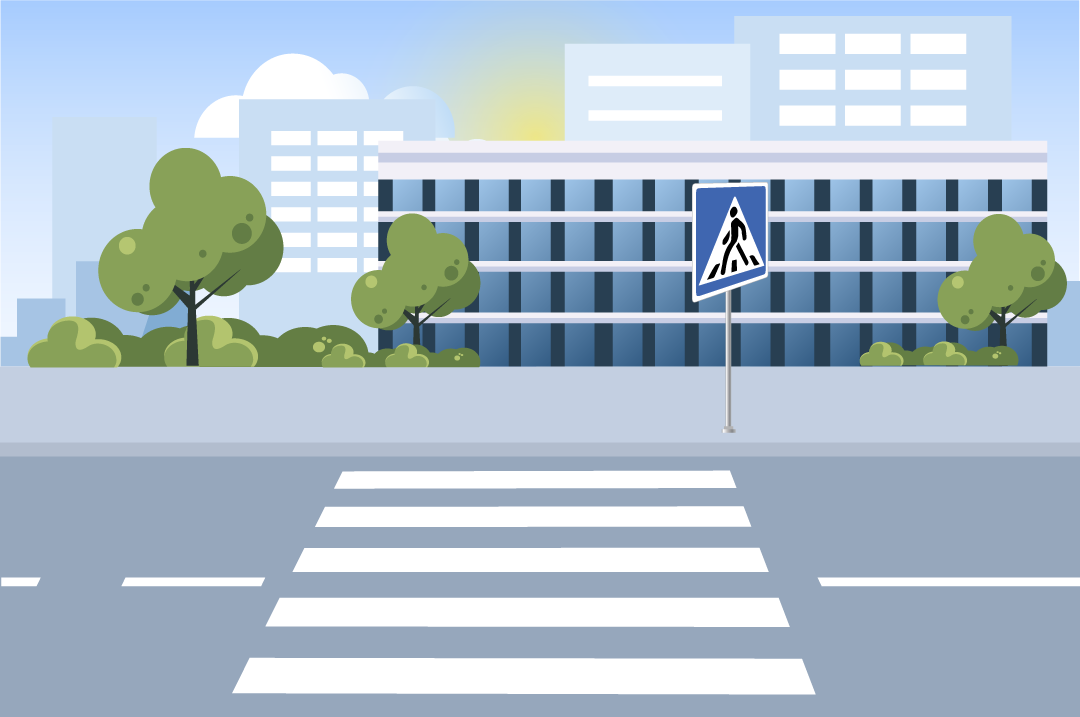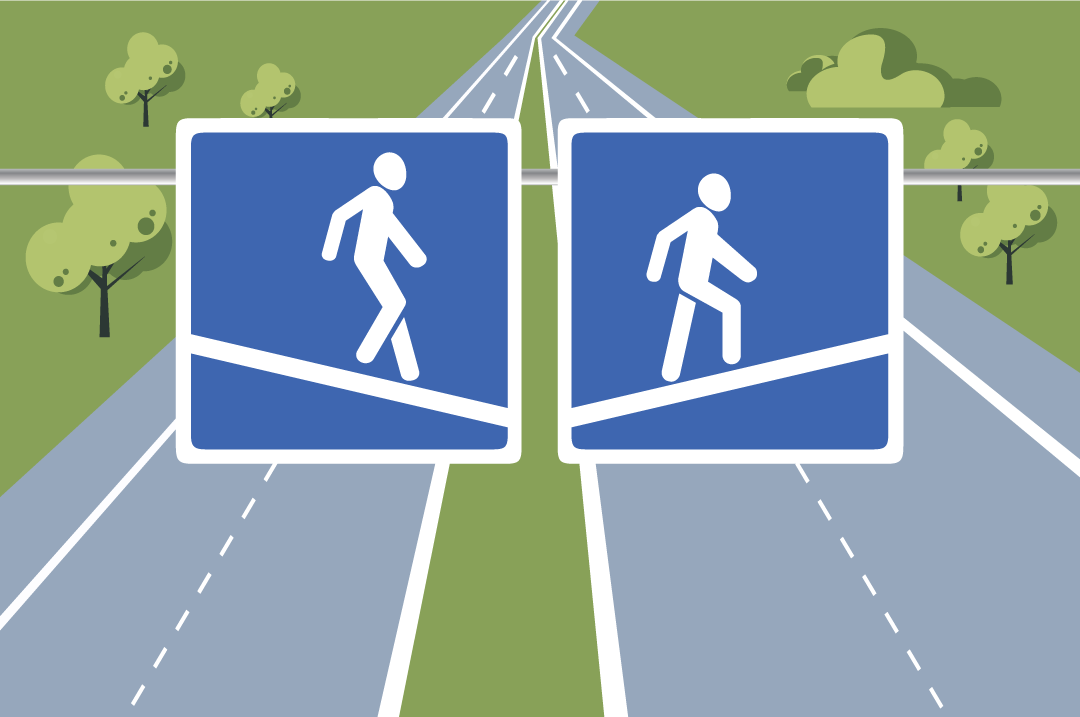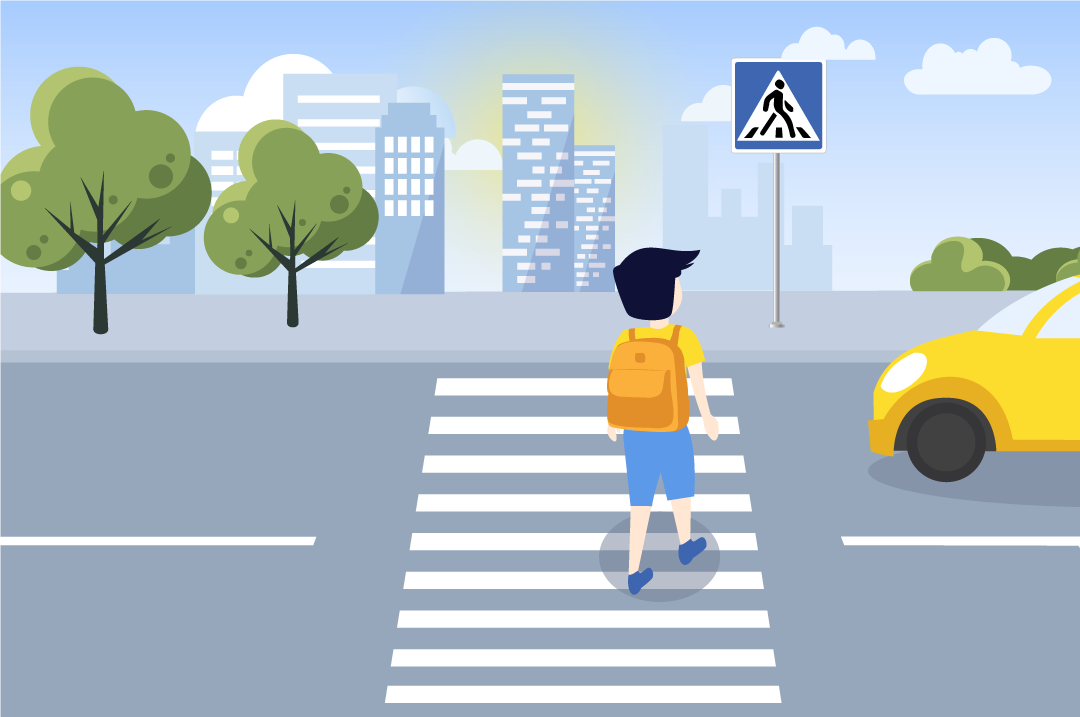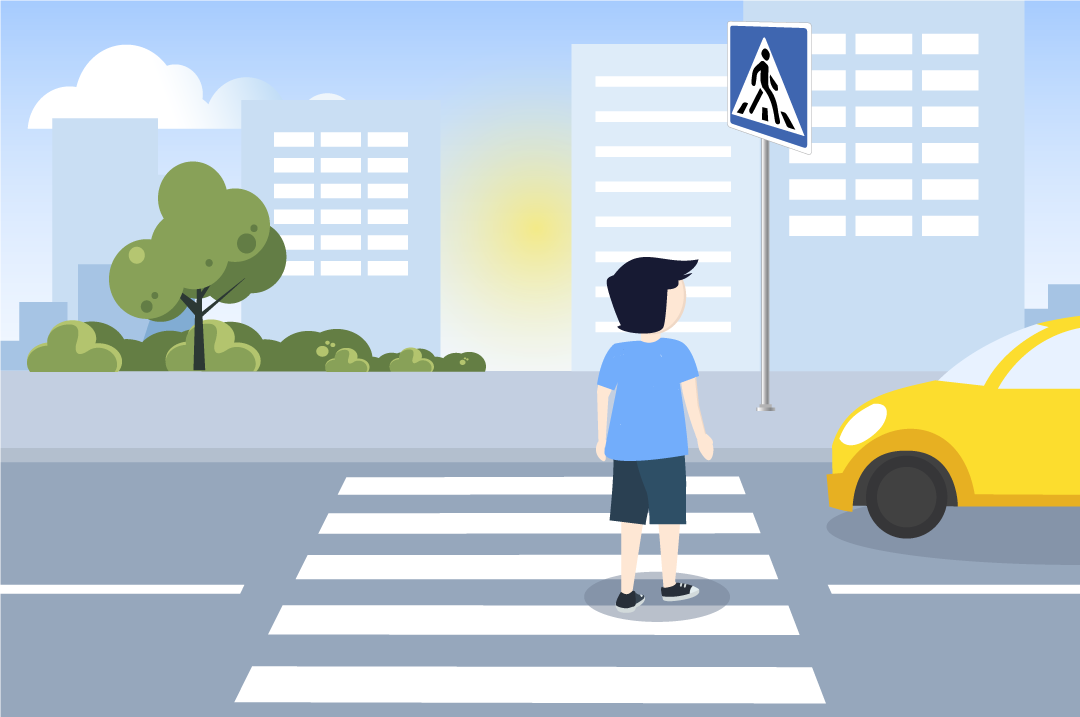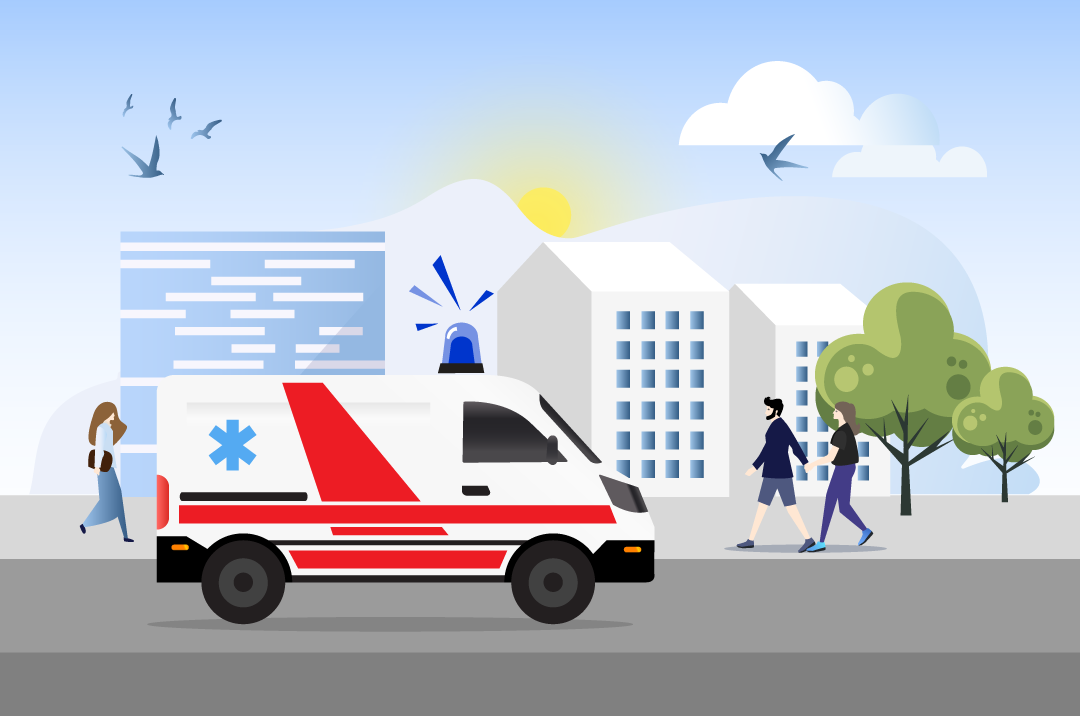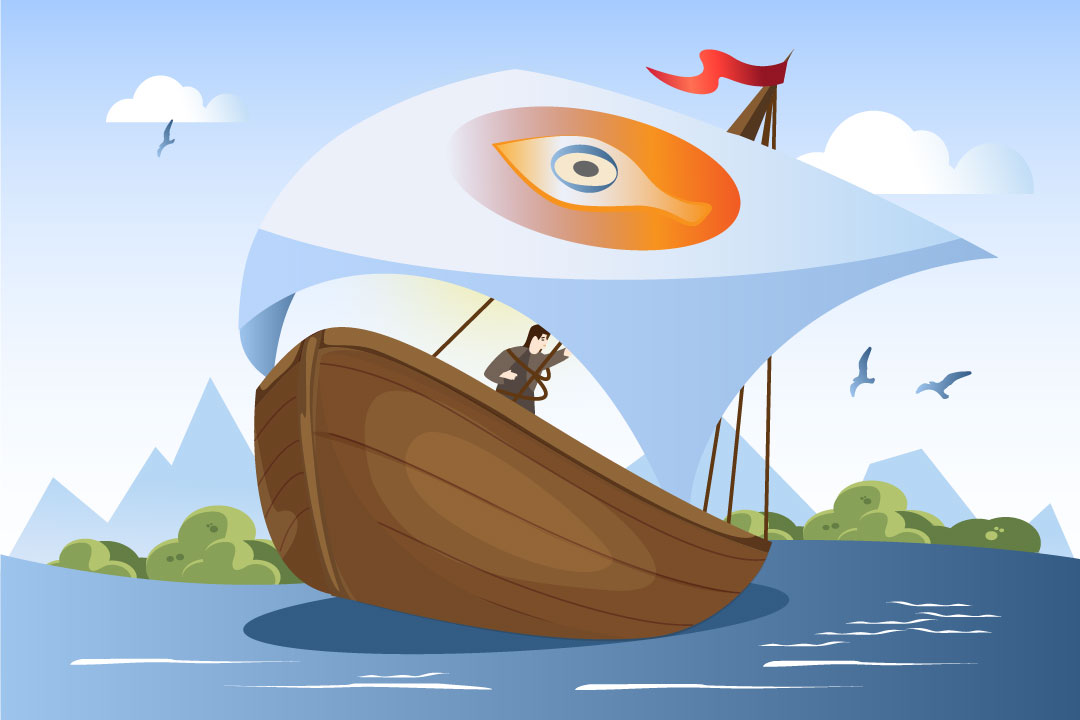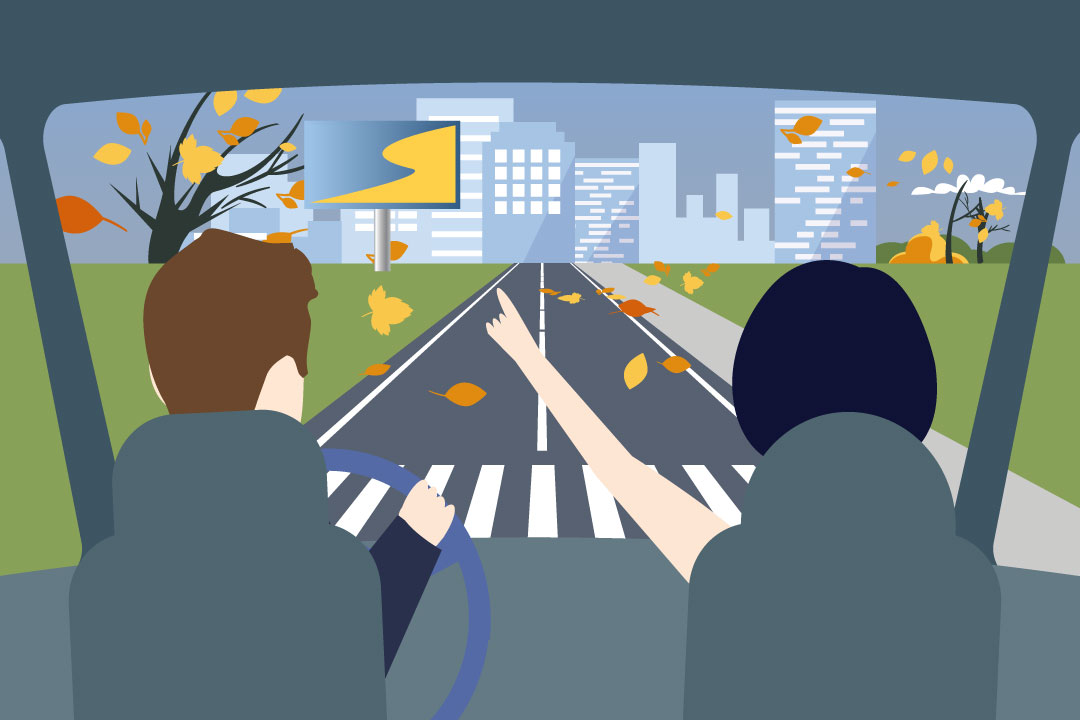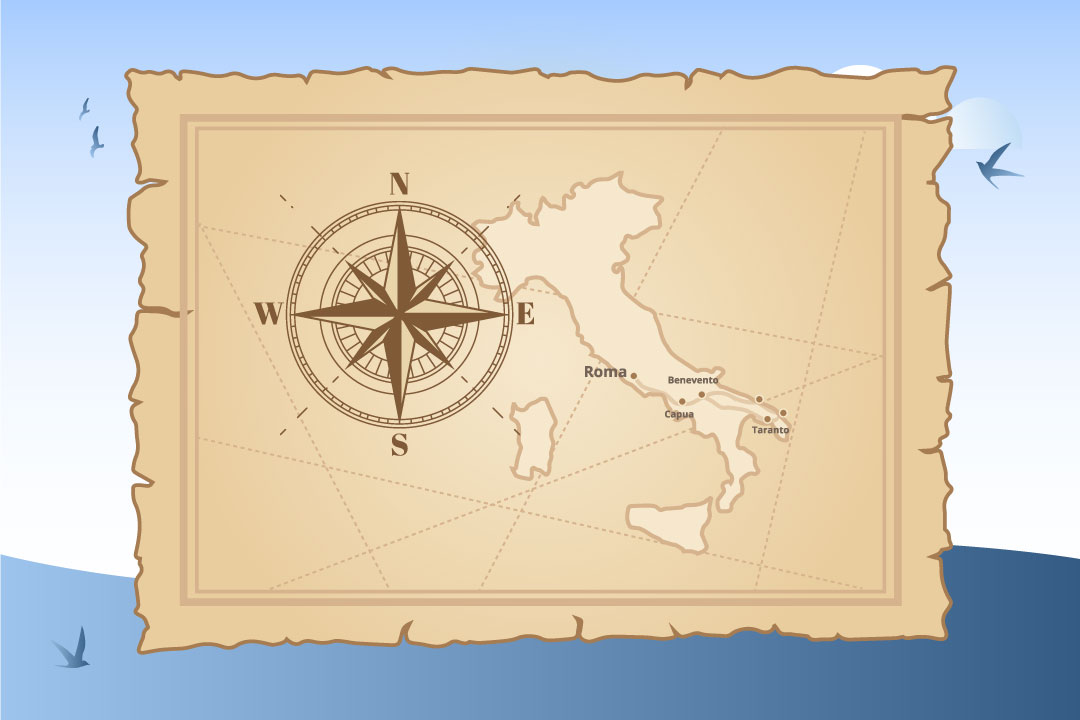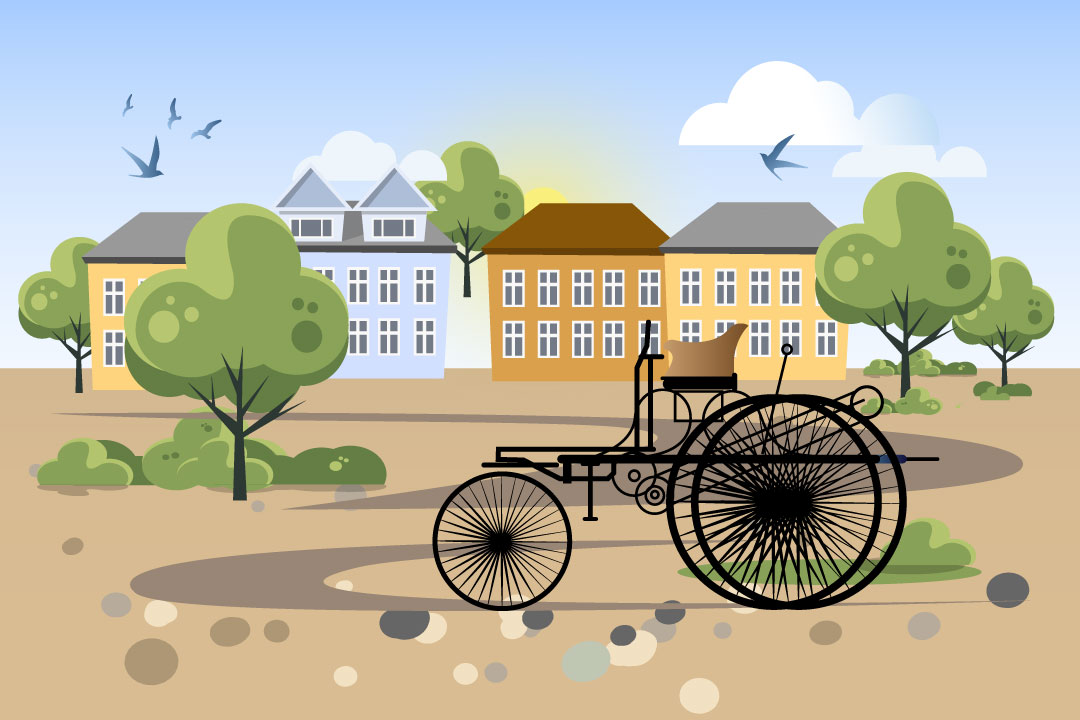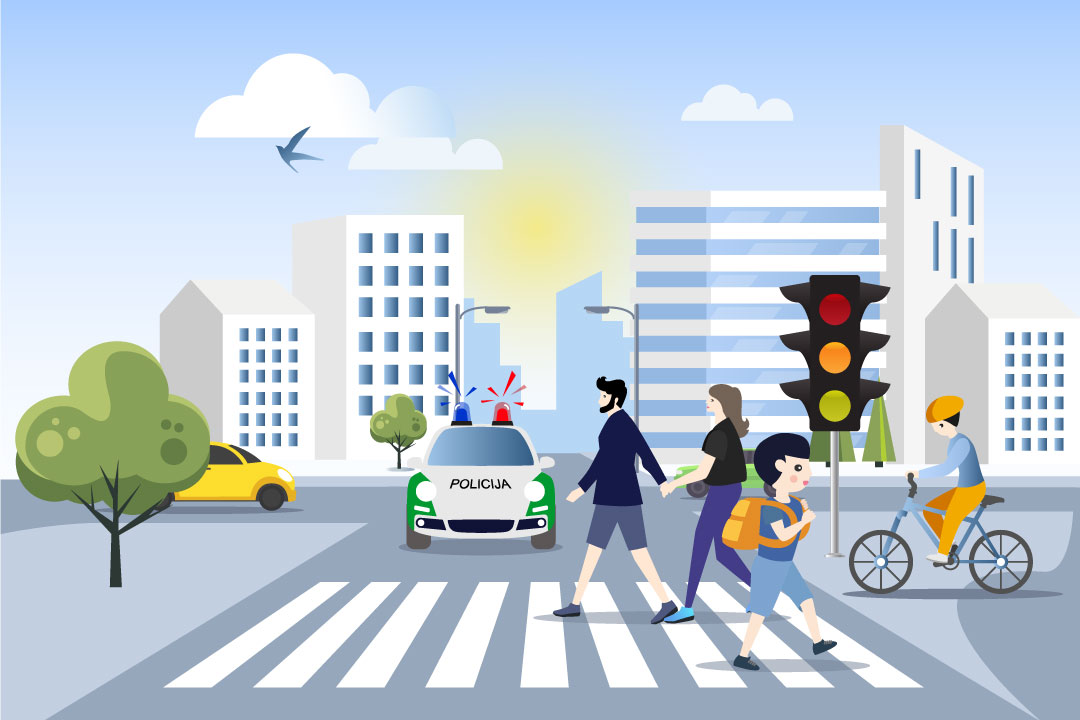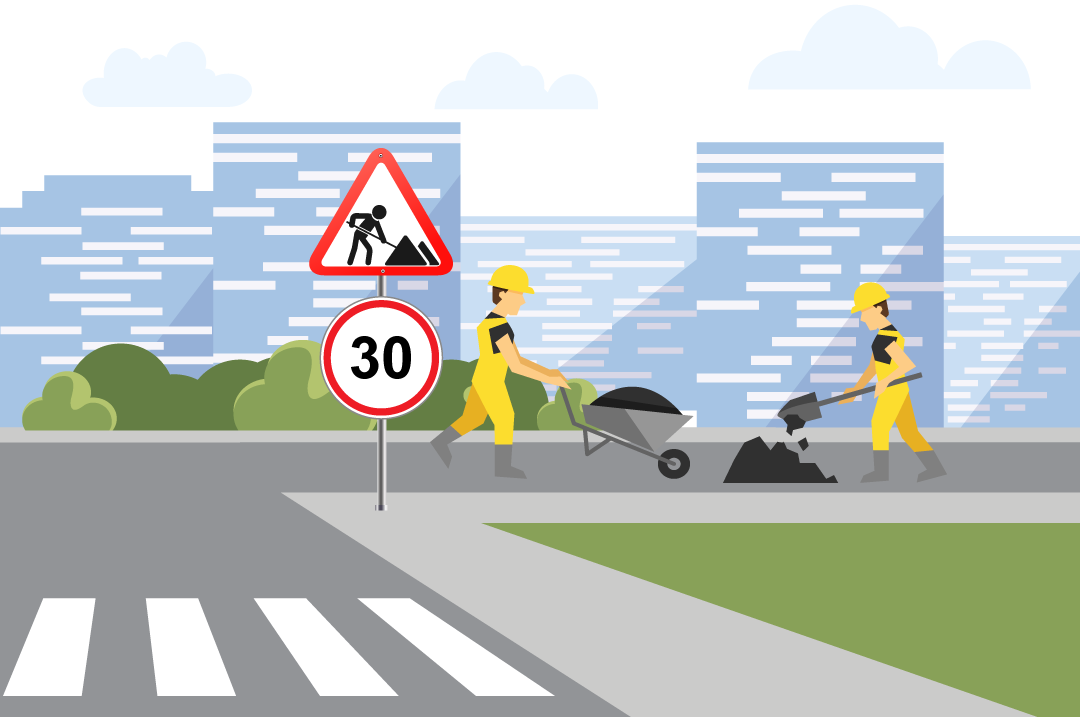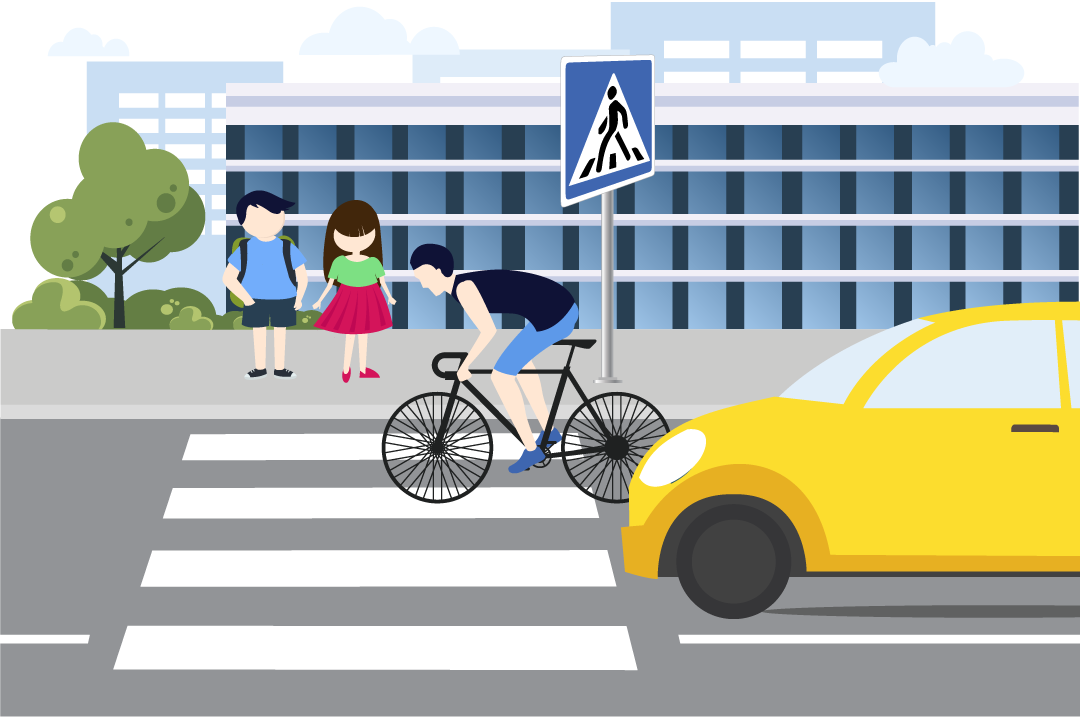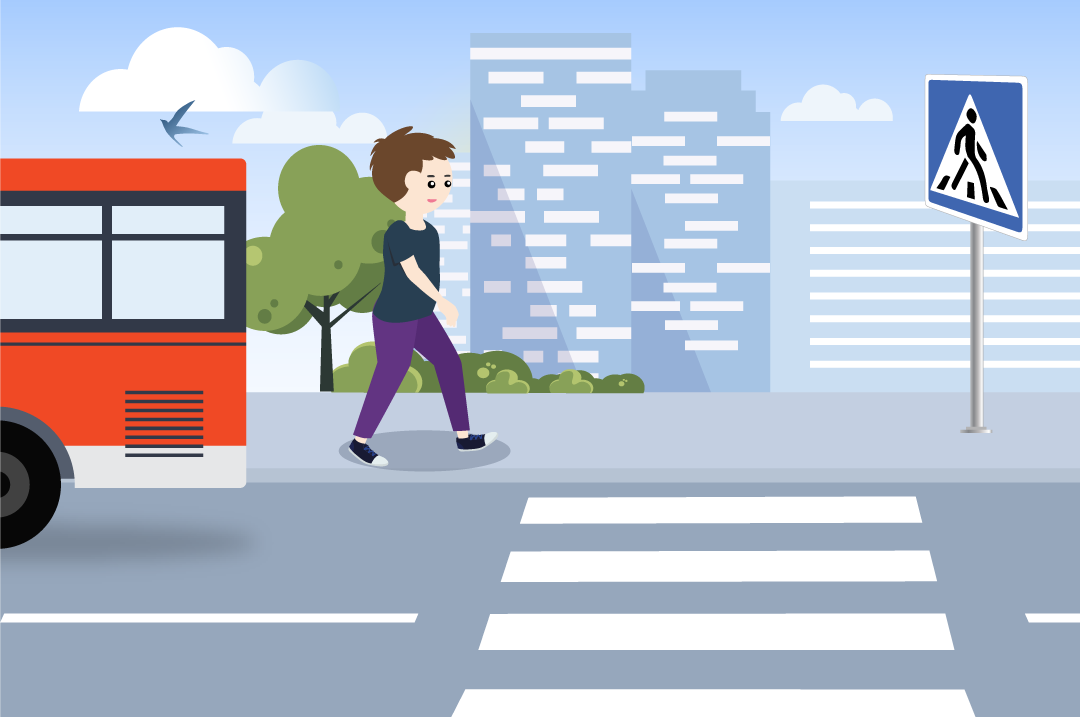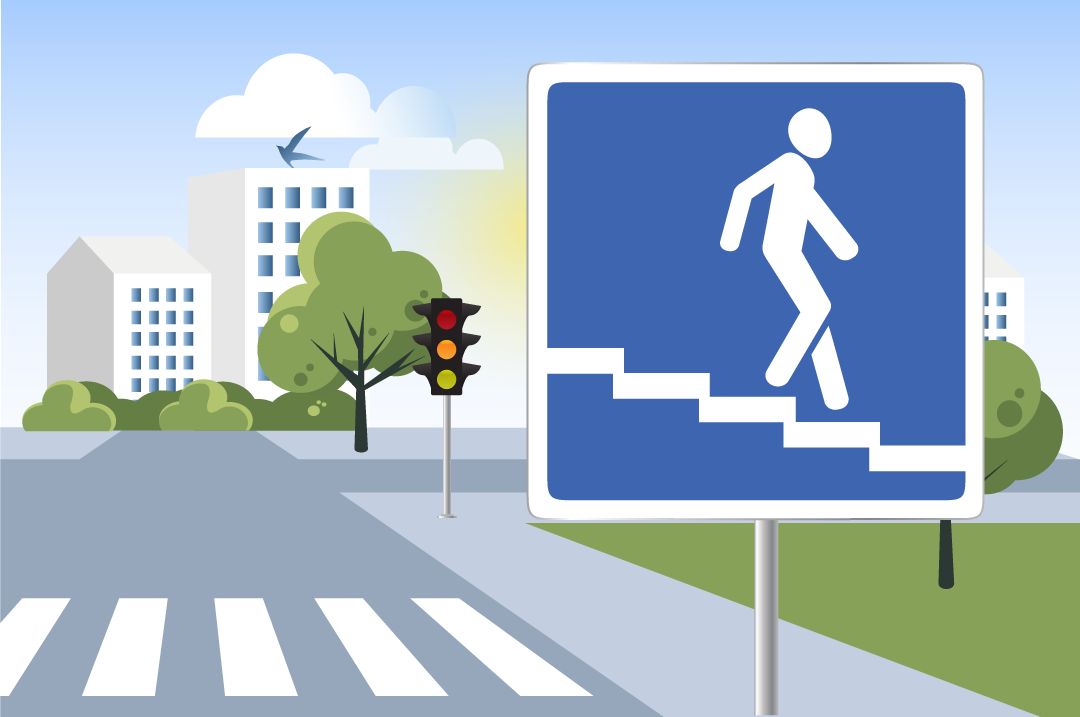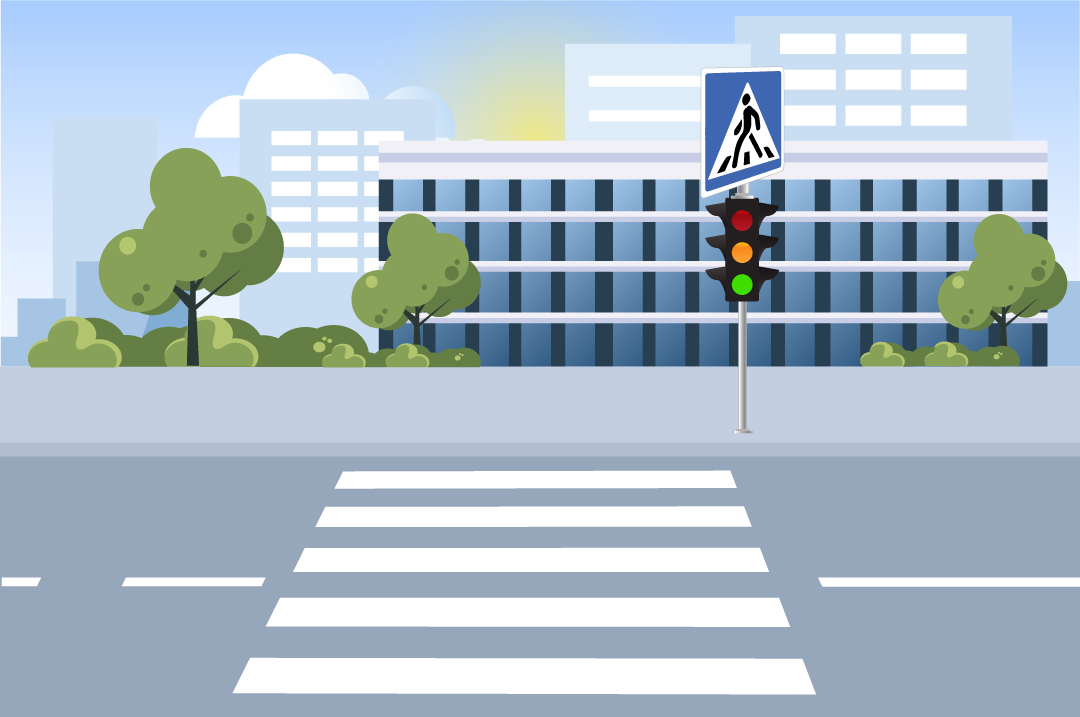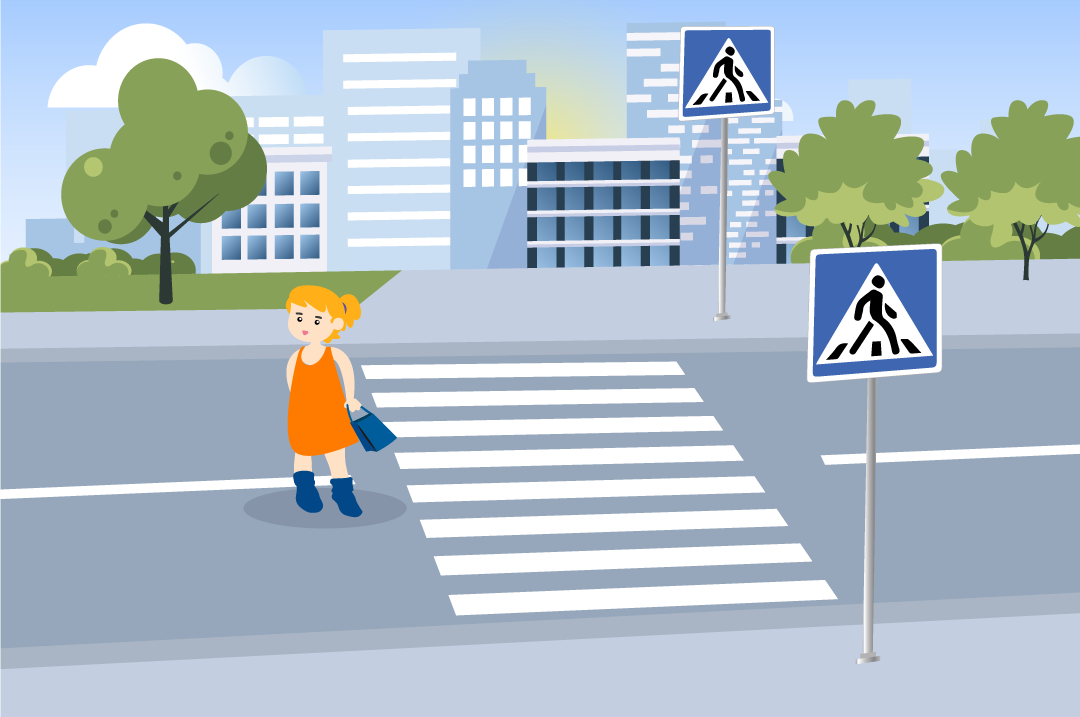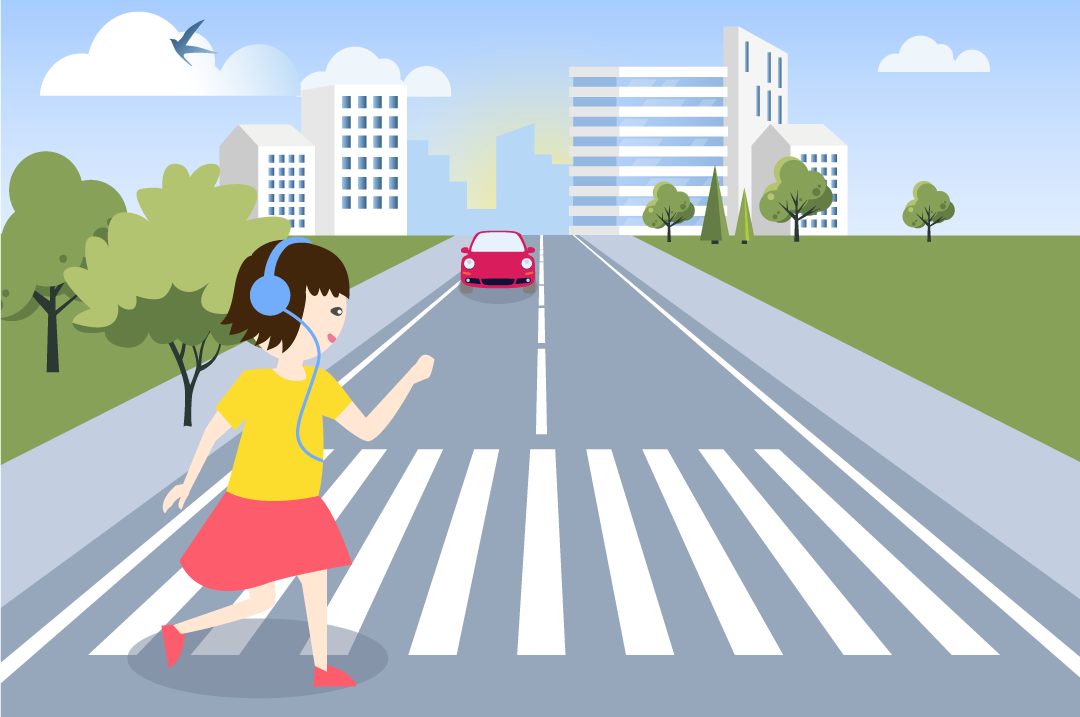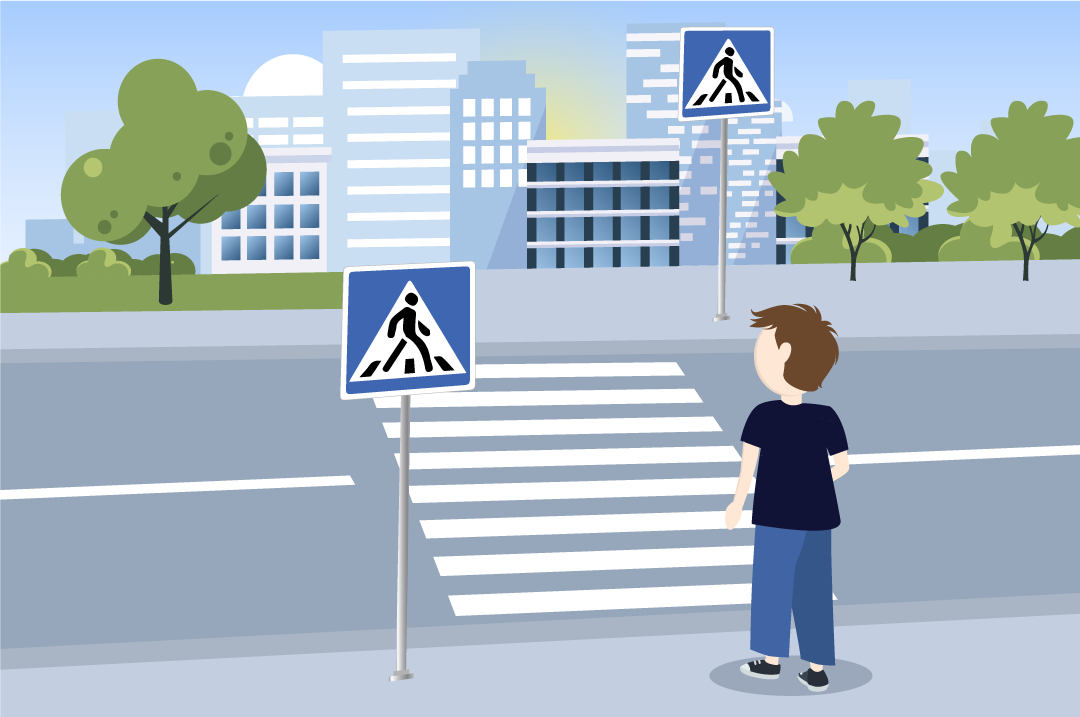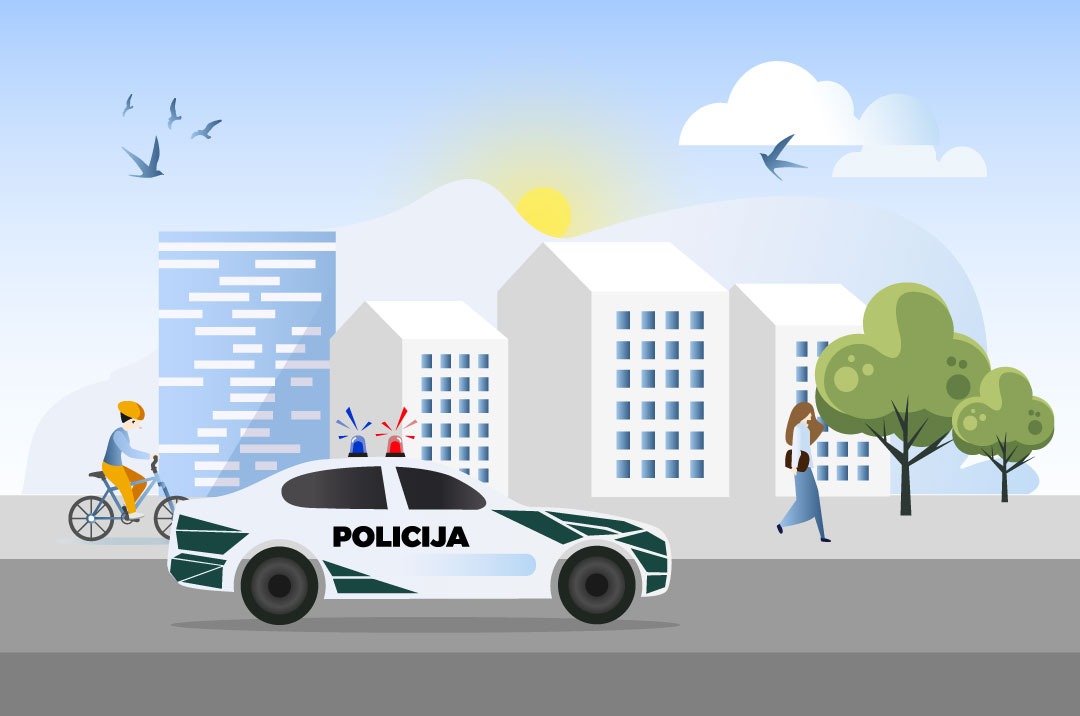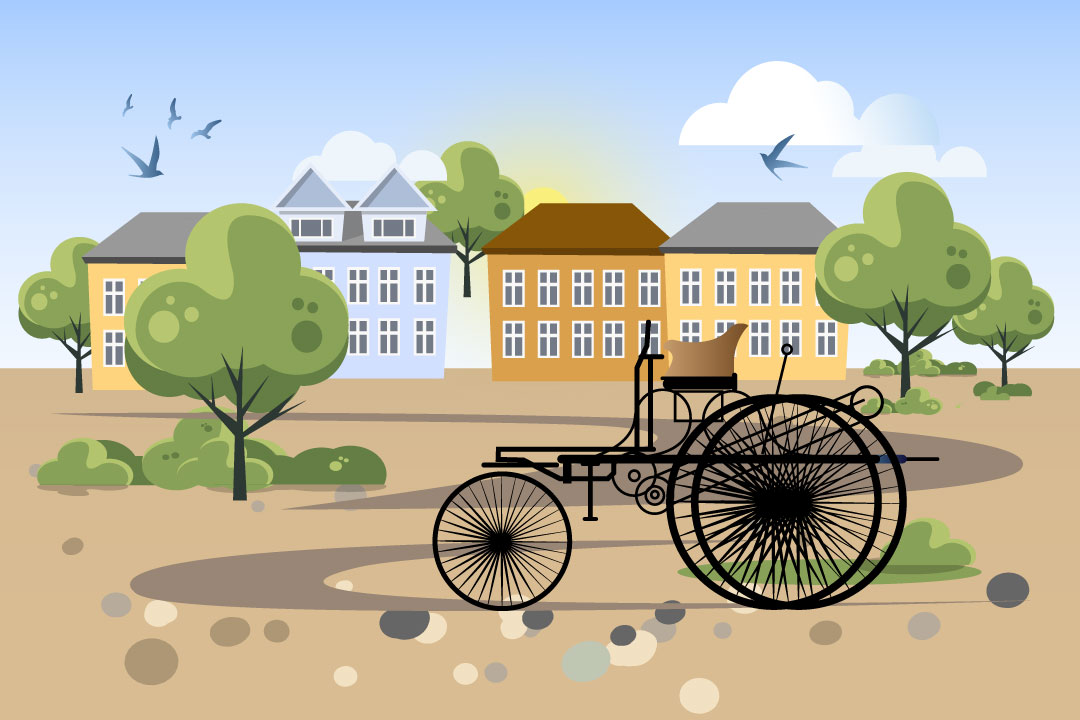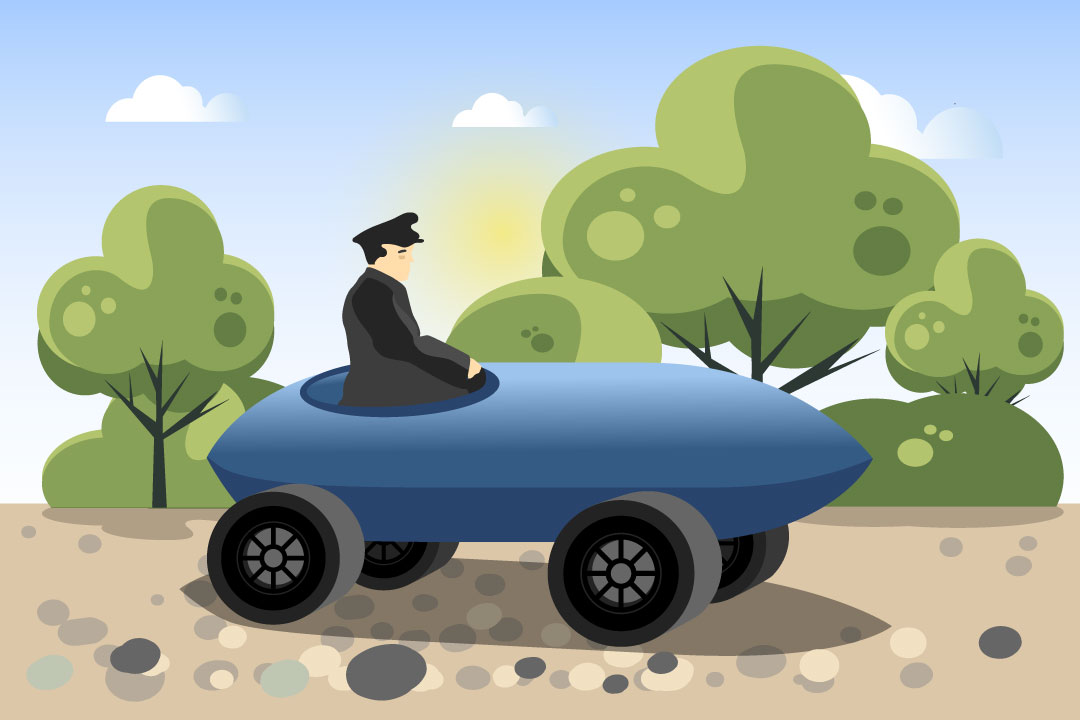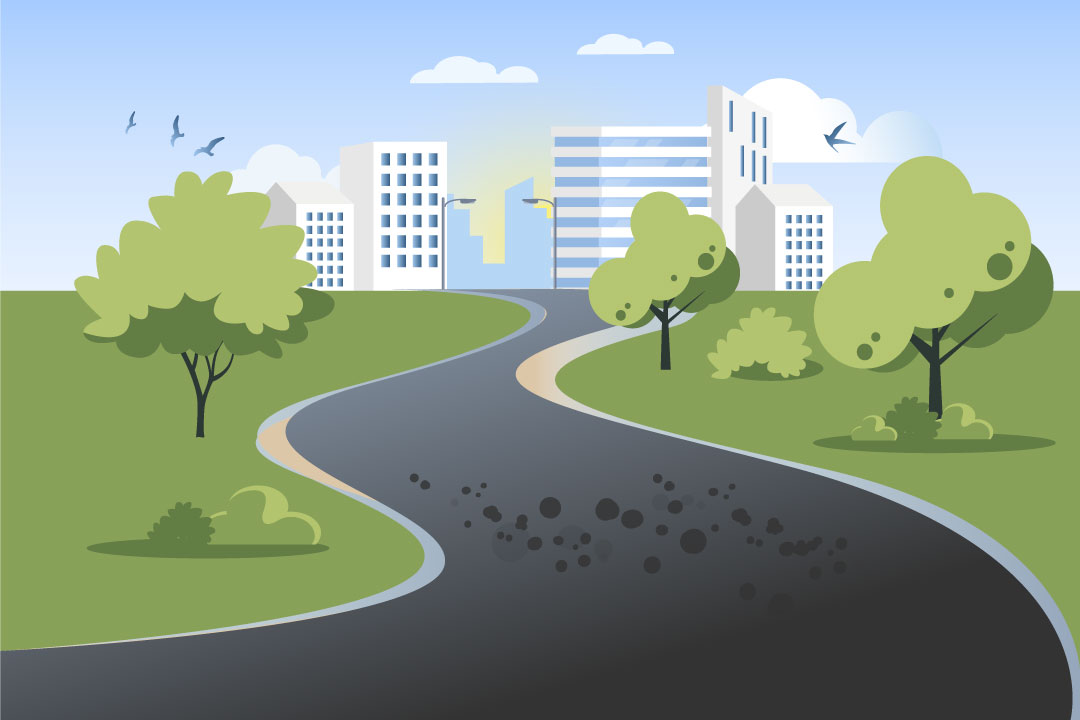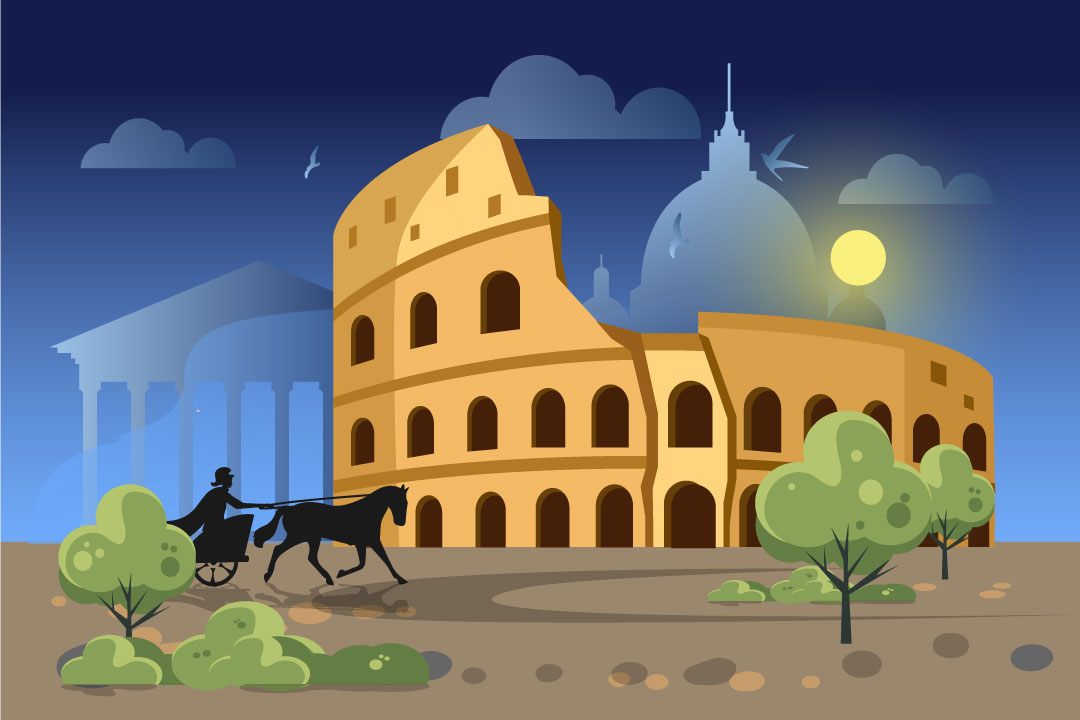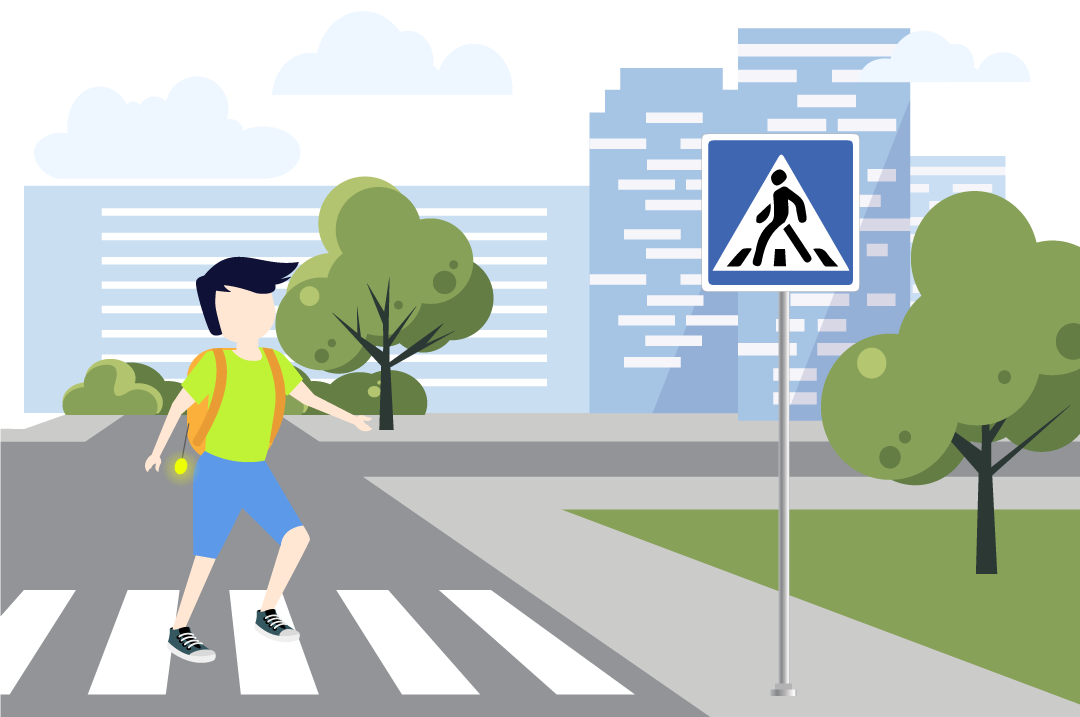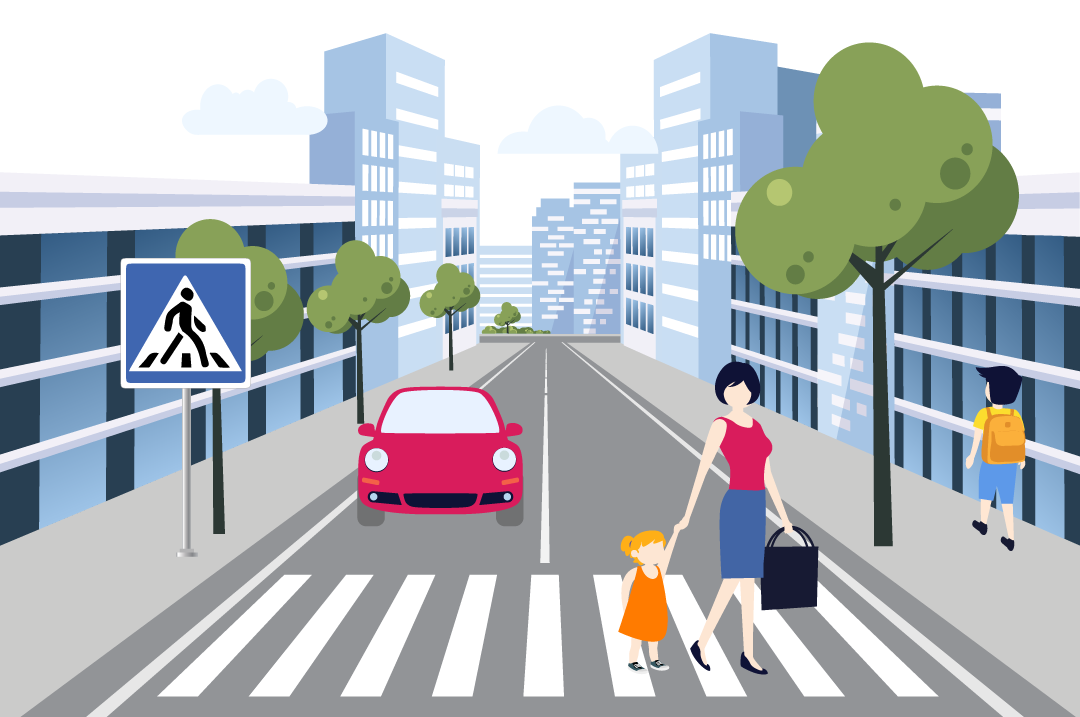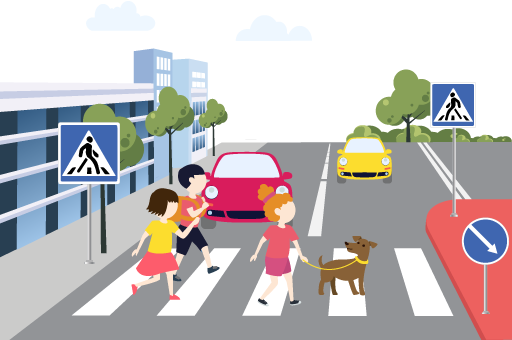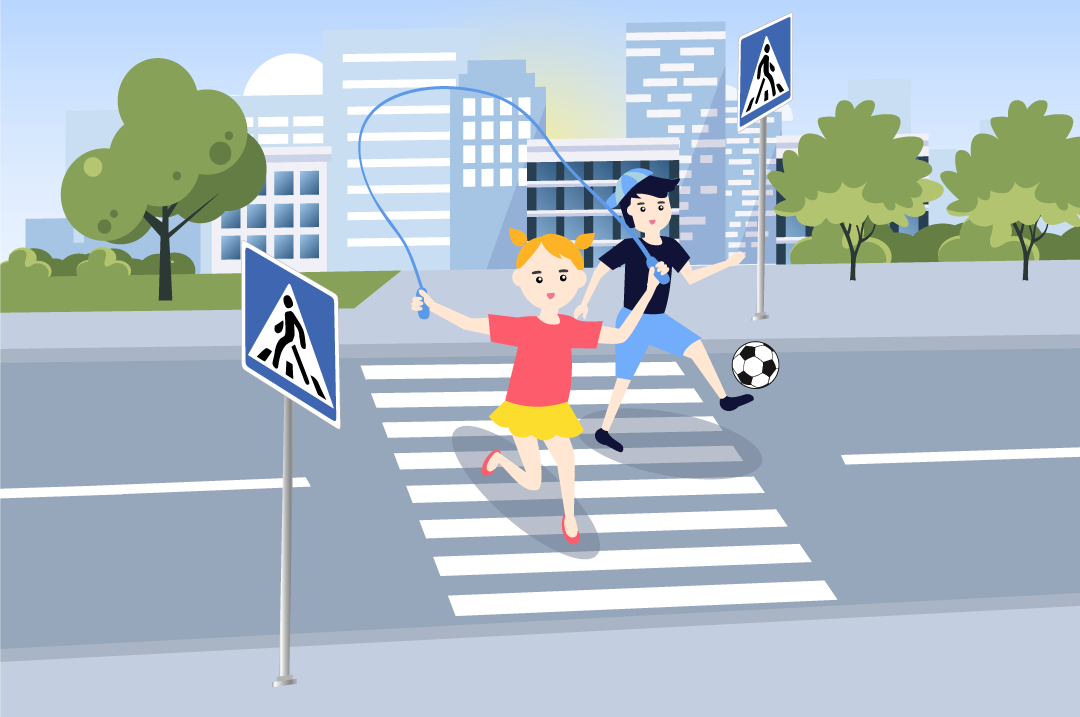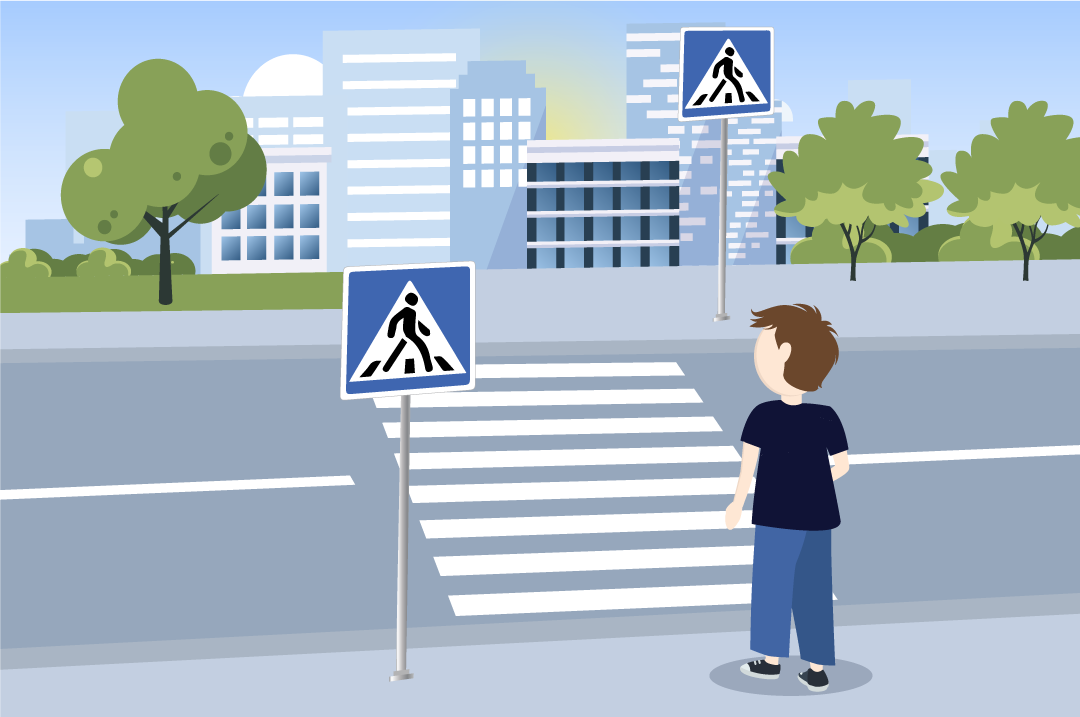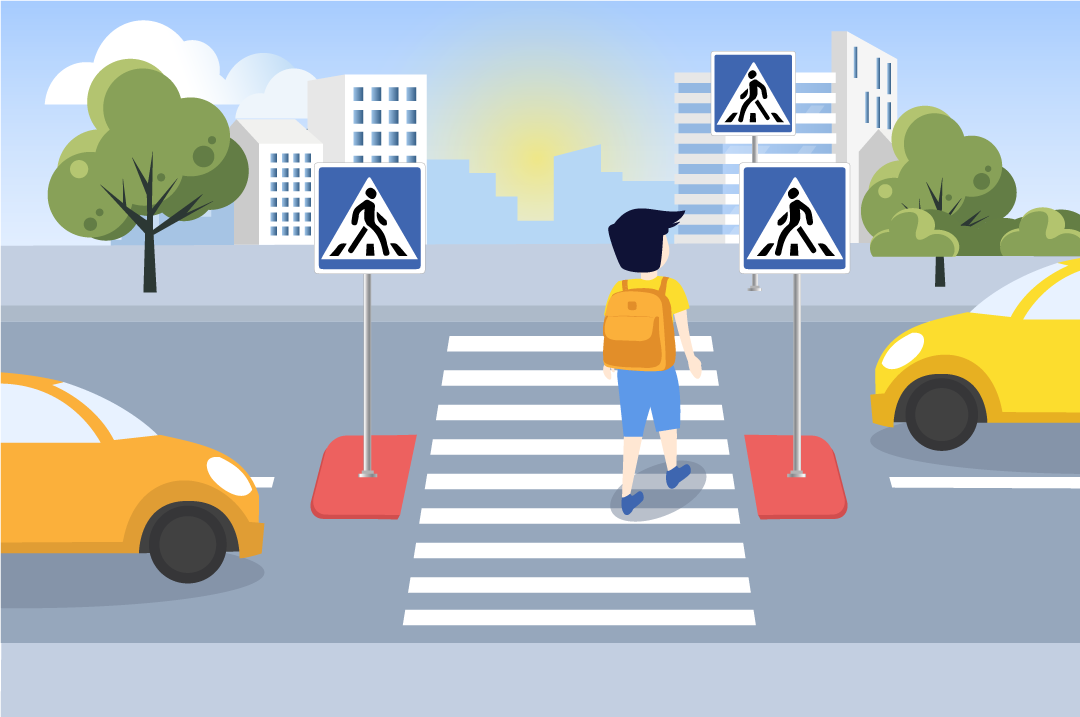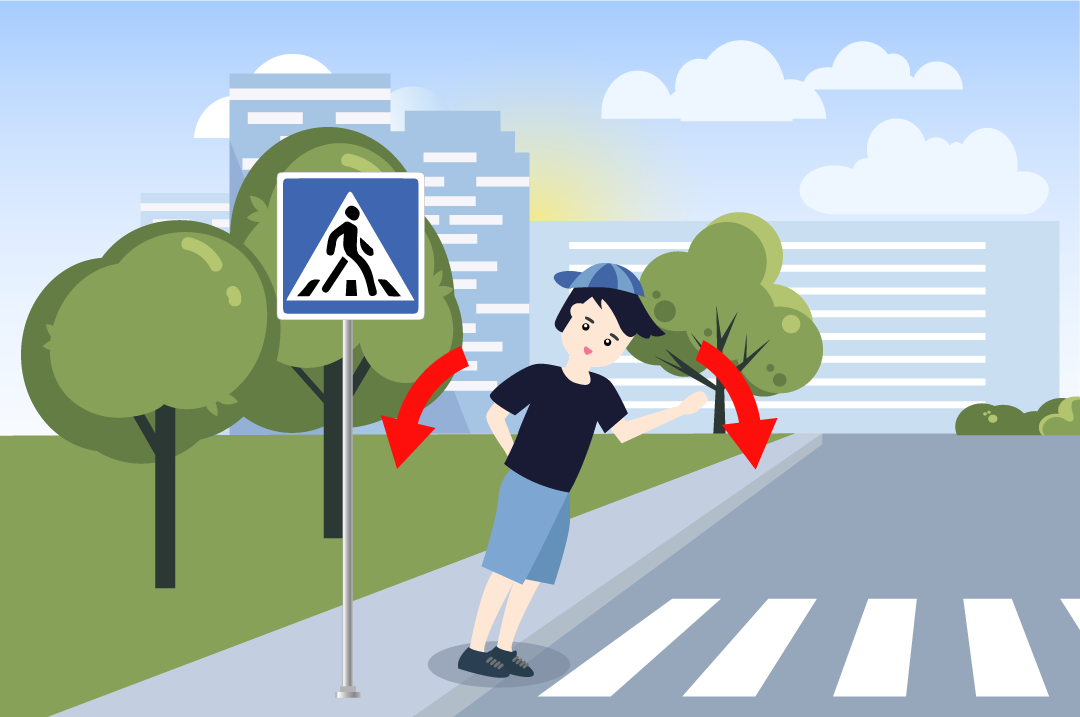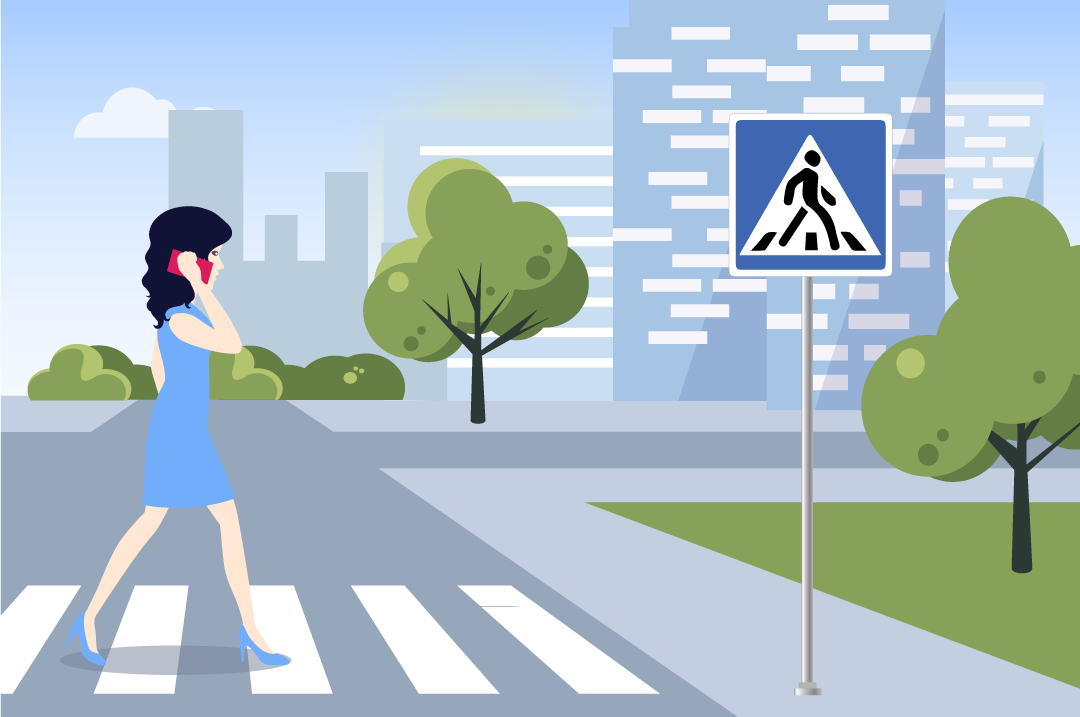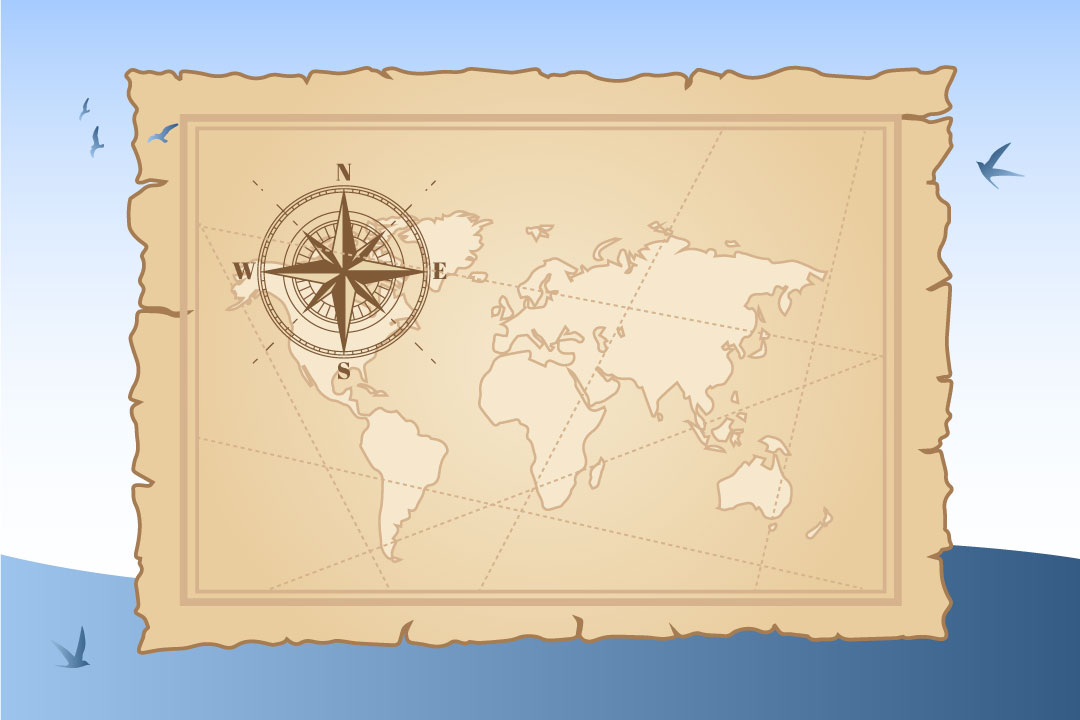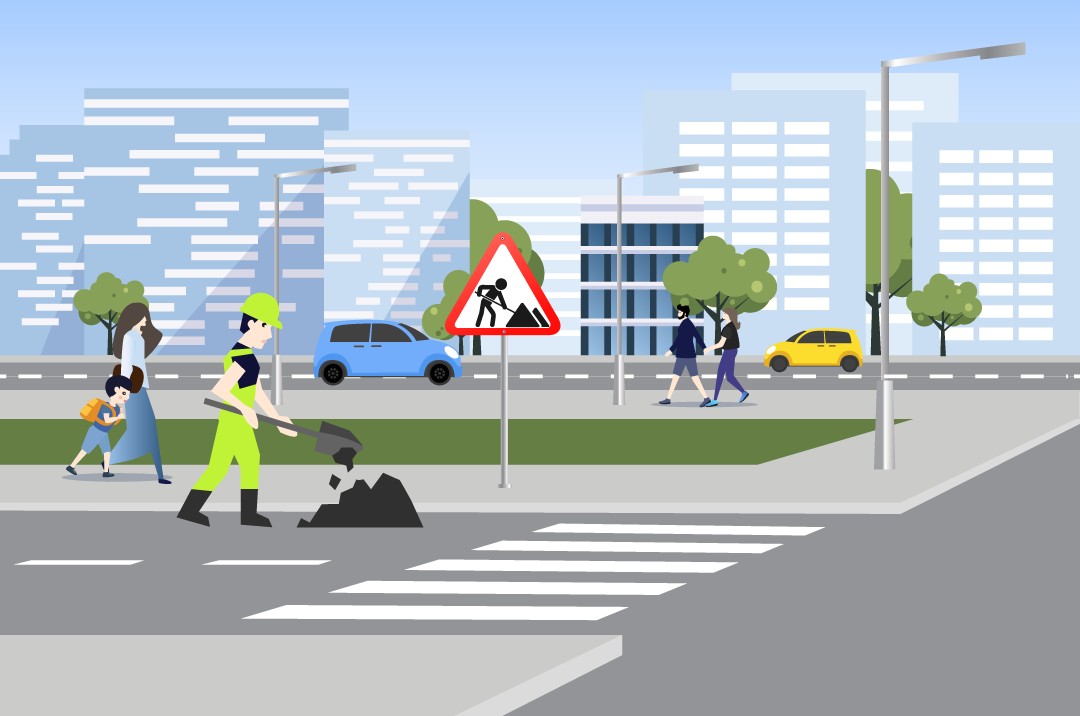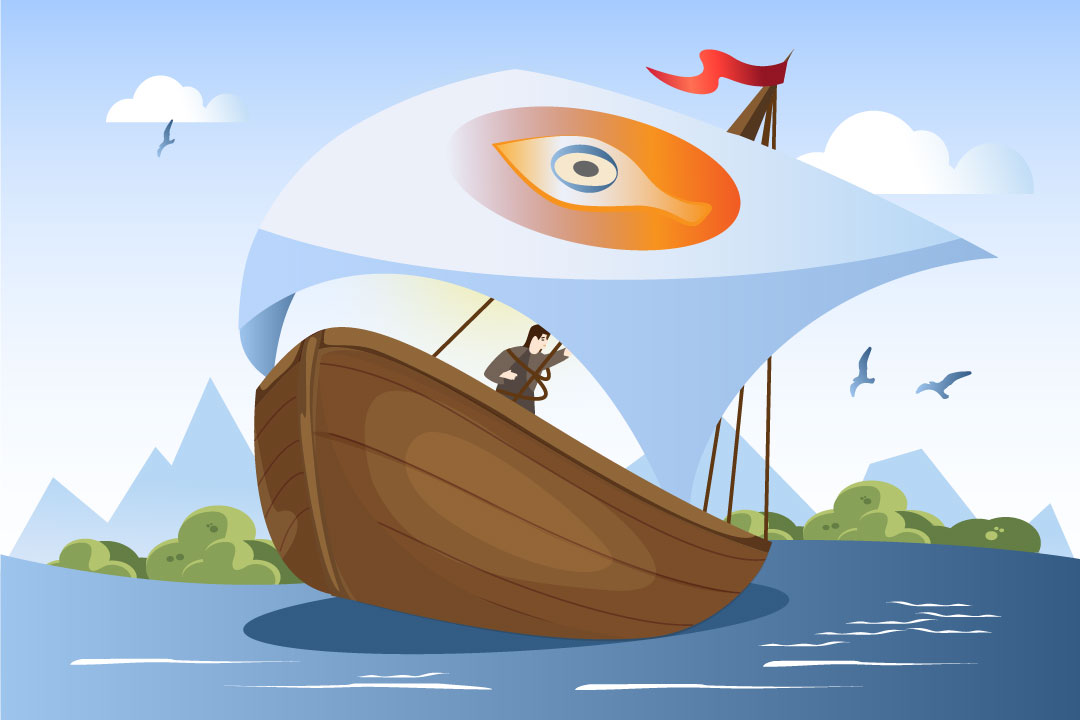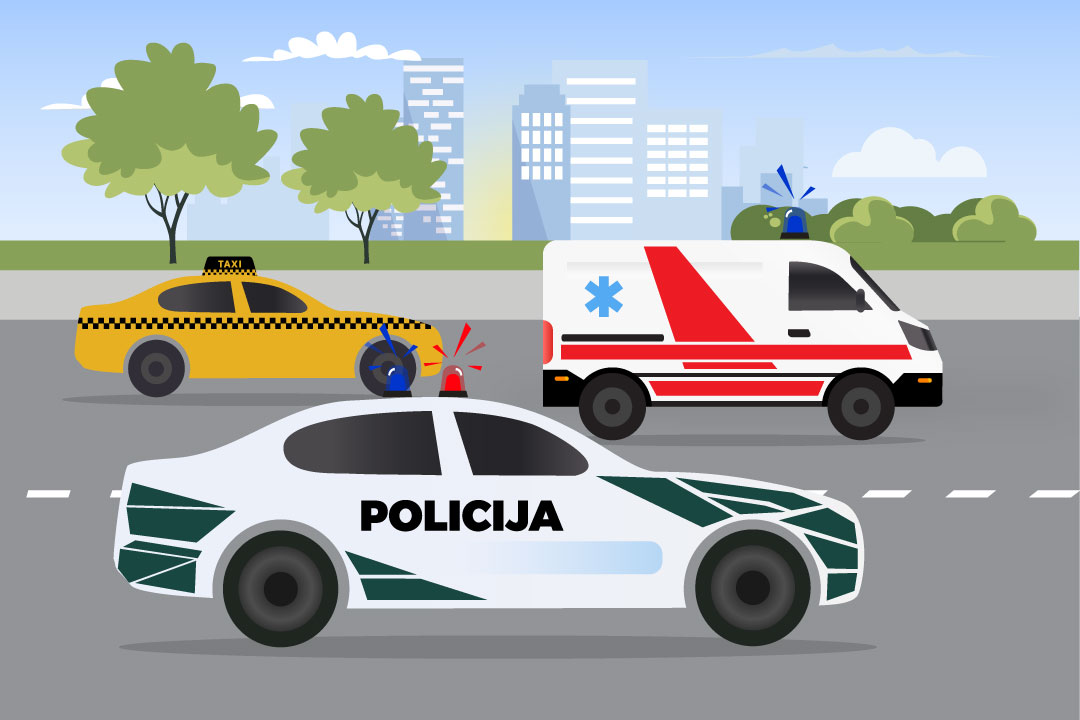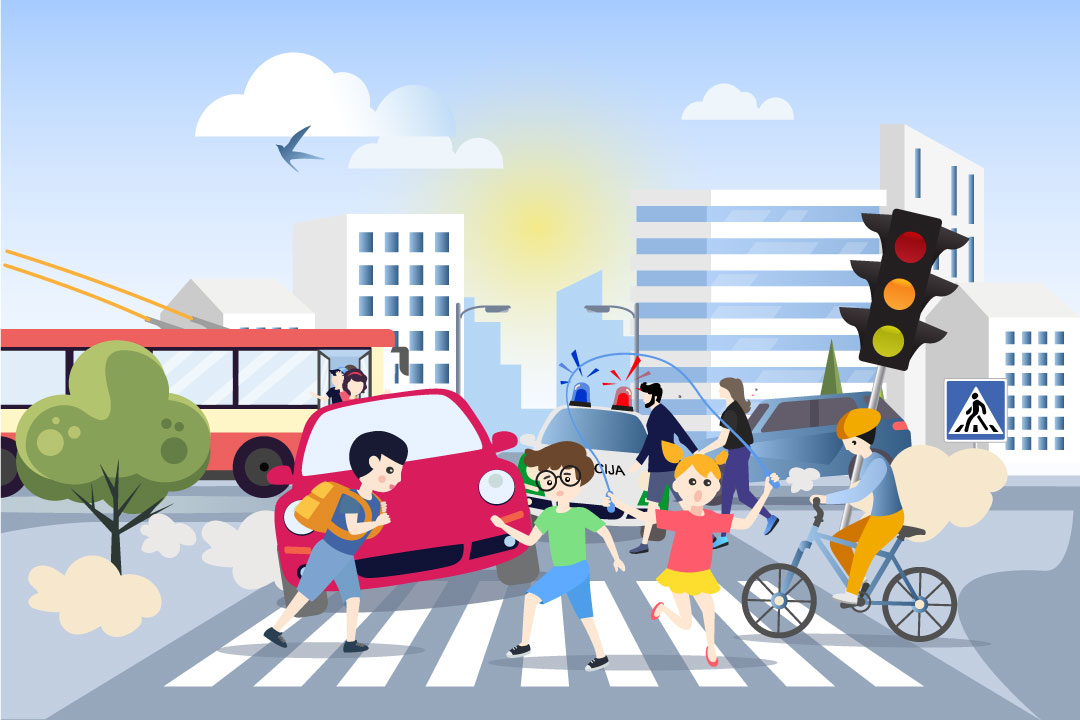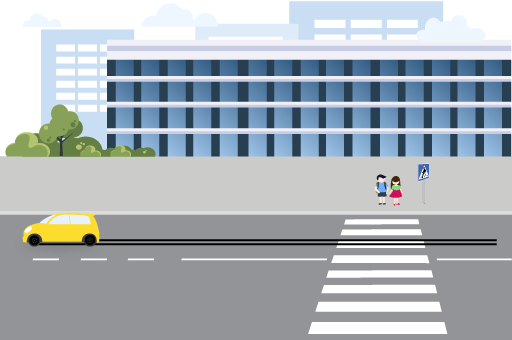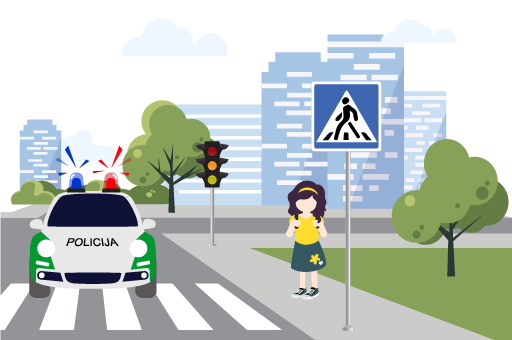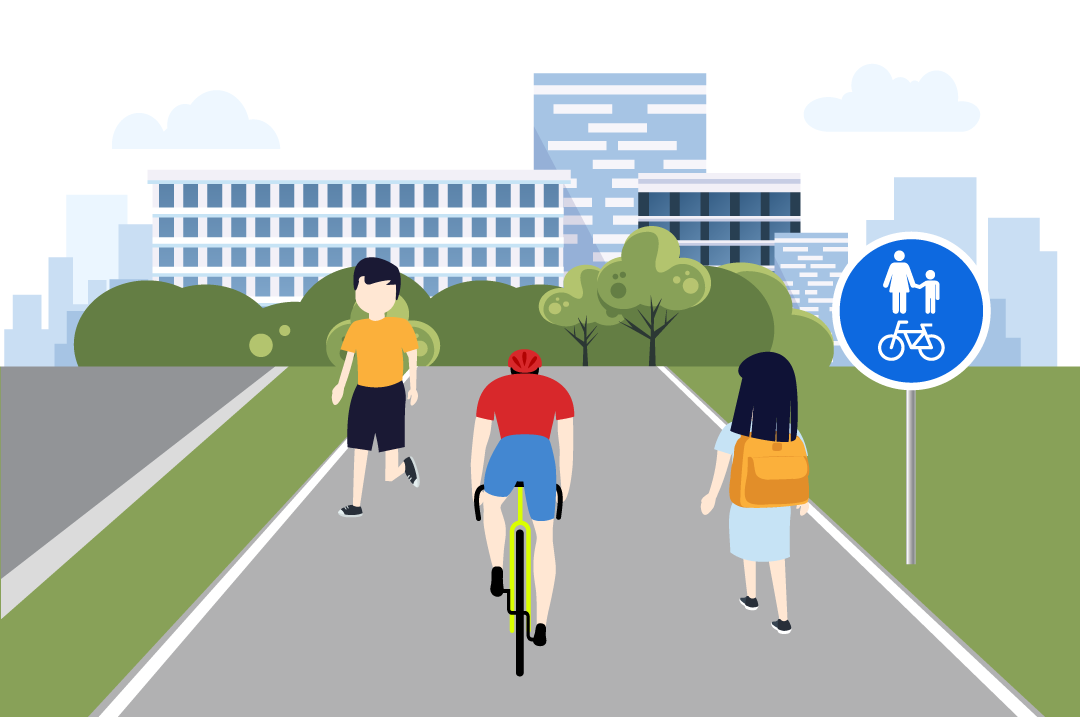 All the players I get badges for the results. You can also compare your results with other players in the same city.