Website created for citiesskylines.com, a world-famous computer game – city simulation, which is included in the Top 50 list of games.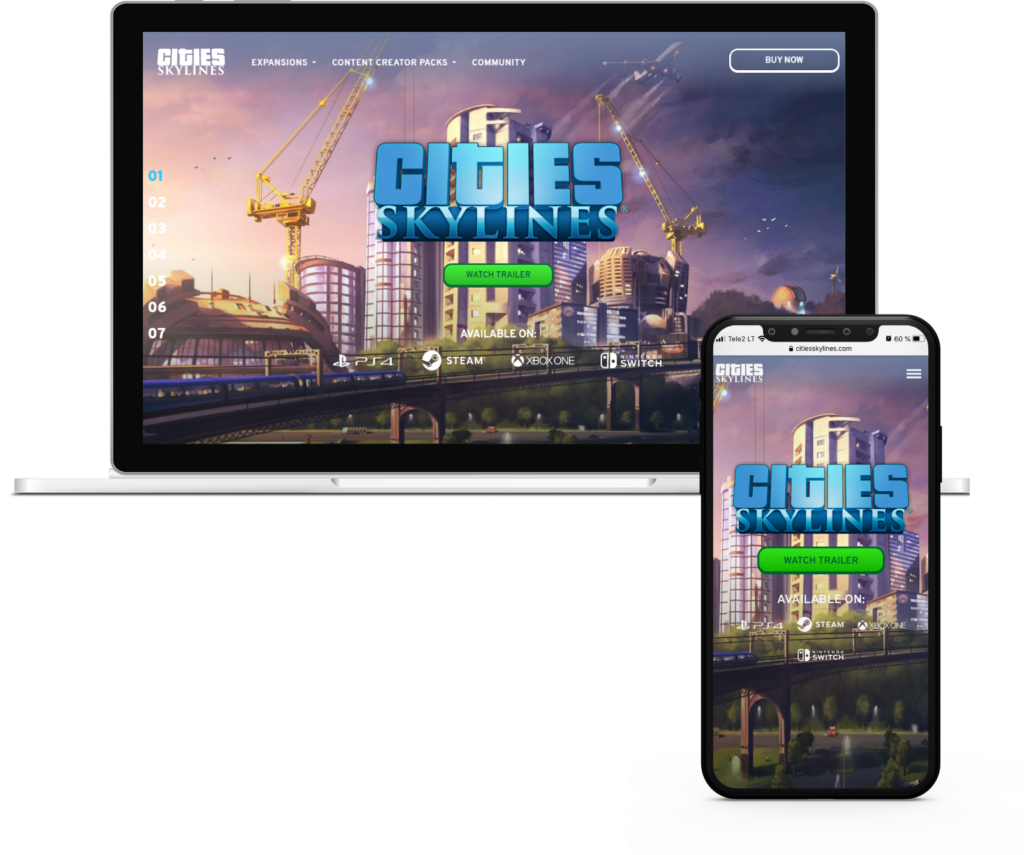 Makes you feel like a player
The site provides all the answers to questions about the game for current and future players in interactive steps. The website's graphics elements and interactive animation target those emotions that the user experiences while playing.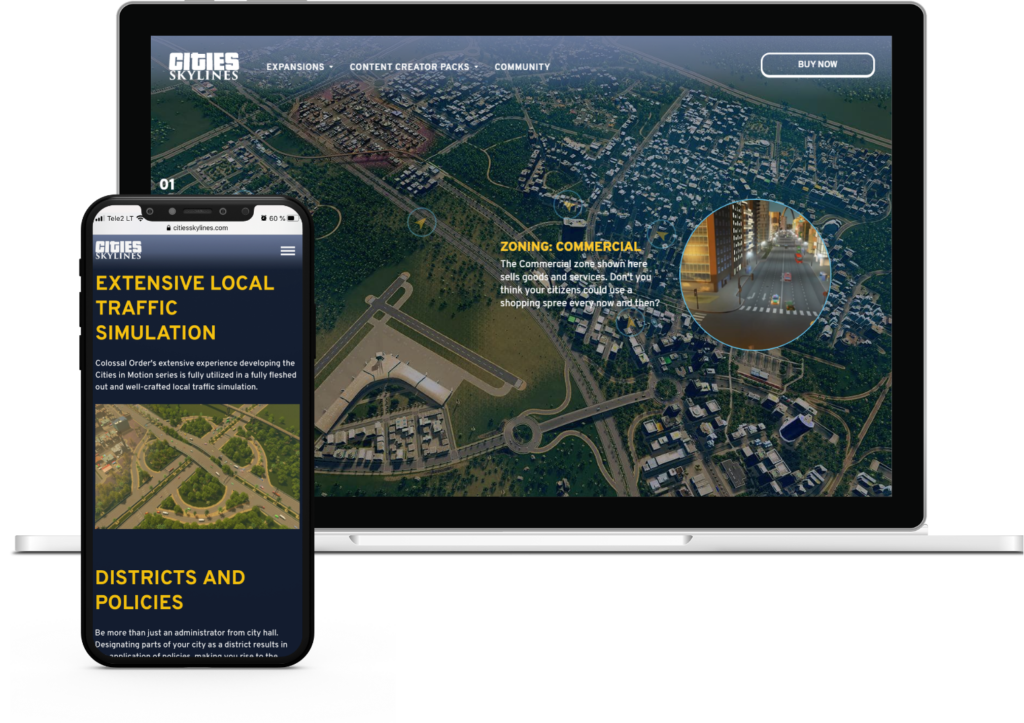 Video backgrounds, an interactive map, city views and animation make visitors to feel already on the site like a player and get the better knowledge of the content of the game.