In 1996, the company started creating an accounting program, during those years "Finvalda" became a full-fledged business management system - a tool for digitization of companies. Together with our team, the company took a new step, creating a new user experience both on the computer and on the mobile phone.
One product - two versions
Our solution has two versions. In the first version, the user can use the product for free by simply downloading it and registering. The second version is the professional version, where user can use the full functionality and data of Finvalda's enterprise management.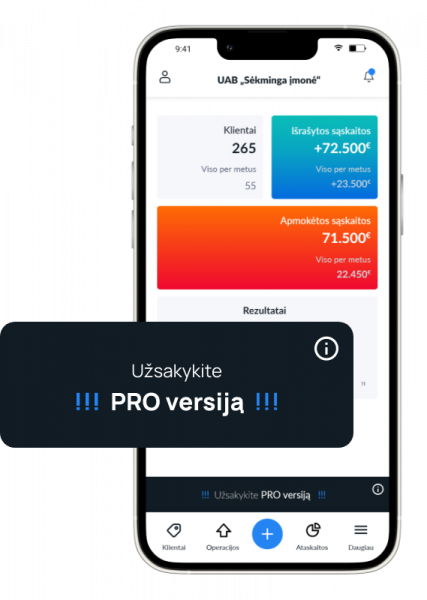 Constantly changing consumer behaviour has inspired the creation of minimalist design. Since the product will be used continuously by the same users over and over again, creating a new document or accessing the most visited places with a few clicks has been implemented.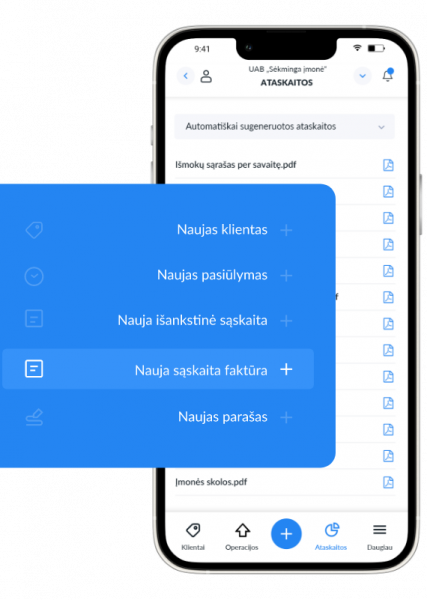 One of the biggest challenges was synchronizing large volumes of data collected by companies. The created loading dynamics, which allows users to save time and quickly access the information they are looking for.
Quick creation and editing of documents in the full version is synchronized with warehouse balances and price recommendations. It will be enough to take a photo of the document in the application in order to upload it to the "Finvalda" system.
Editing of users, assigning the data of several companies to the user, and assigning reports to users with different levels of access were fully implemented.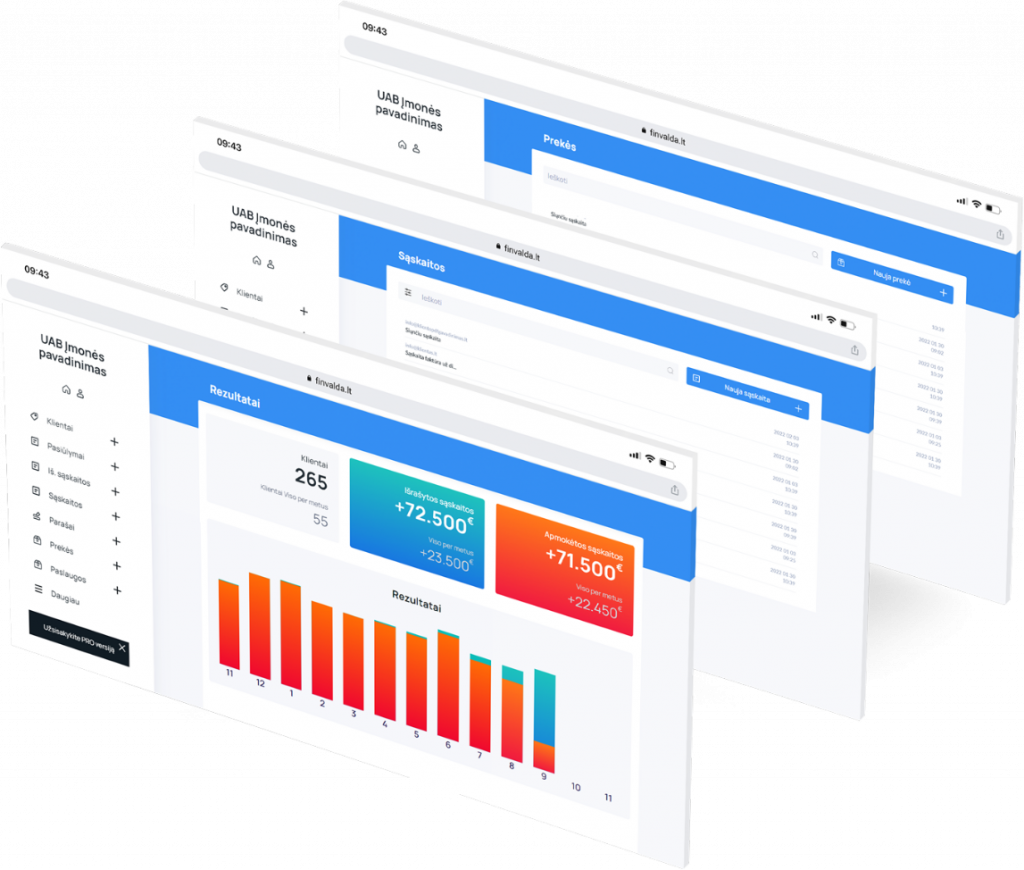 Statistics that clearly show progress
In business, it is important to see changes as quickly as possible. The first image already shows the general achievements and statistics of the last few months. If user go further into the details of the statistics, user can easily combine the data of the desired period.
In the first version of the product, the complete process from initial offer to sale - invoicing is completed. User can send letters, change the sales status directly from the program.