Website of SEB ARENA, the largest tennis court centre in the Baltic States.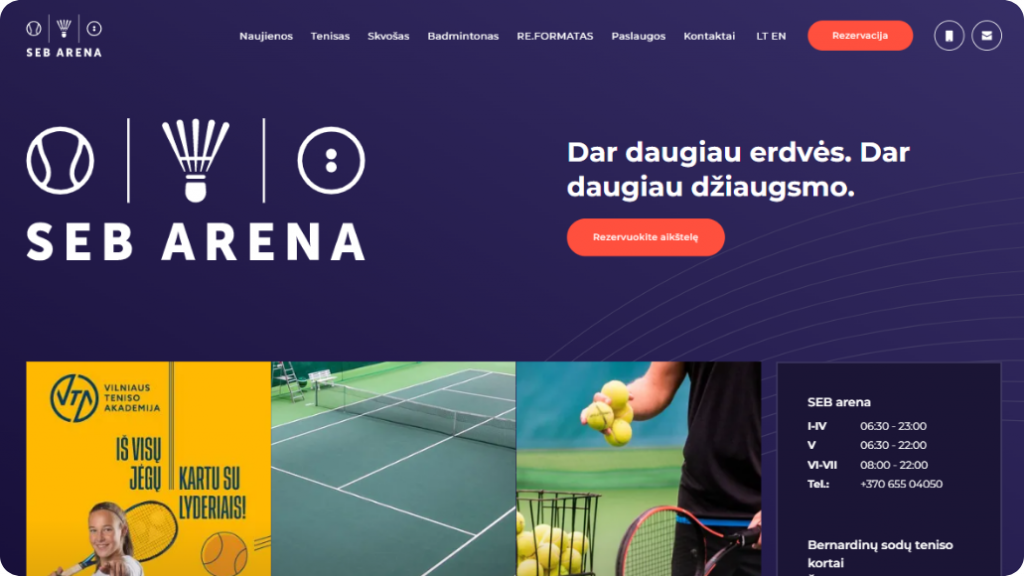 Consumer behavior research has shown that customers usually only use the infrastructure of one sport. This is if the visitor plays tennis, he is not playing badminton and so on. Therefore, each sport has its own separate environment and structure tree.
Additional functions such as registration for tournaments, lessons or other activities are easily activated on the website in different periods. All collected data is transferred to SEB ARENA's administration team.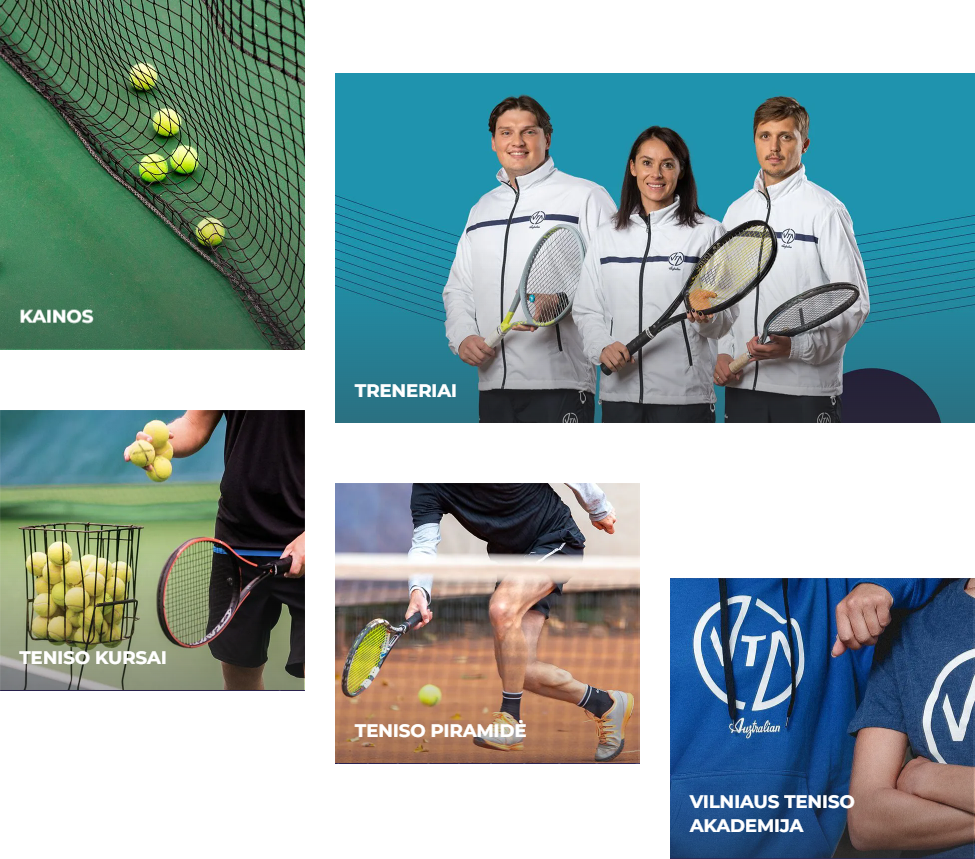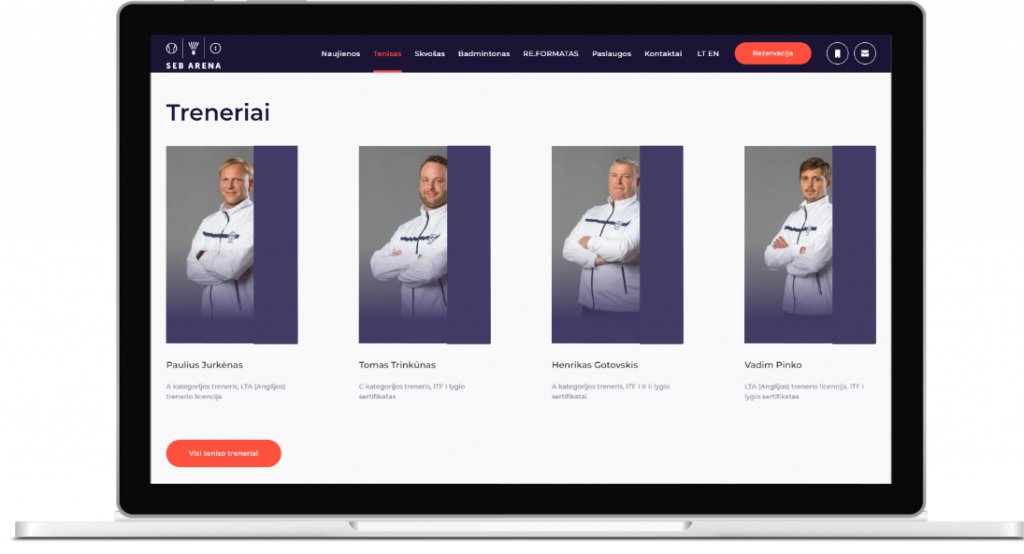 Tennis, badminton, squash are sports in motion, so site interactions are geared to emphasize that. The loading and movement of the artwork blocks adds dynamism to navigation. However, the most important information, such as opening hours and courts reservation, are non-animated elements that patiently await the user's click. The courts reservation system solution was also developed by our team. More about it here.