Rental system of construction equipment and repair tools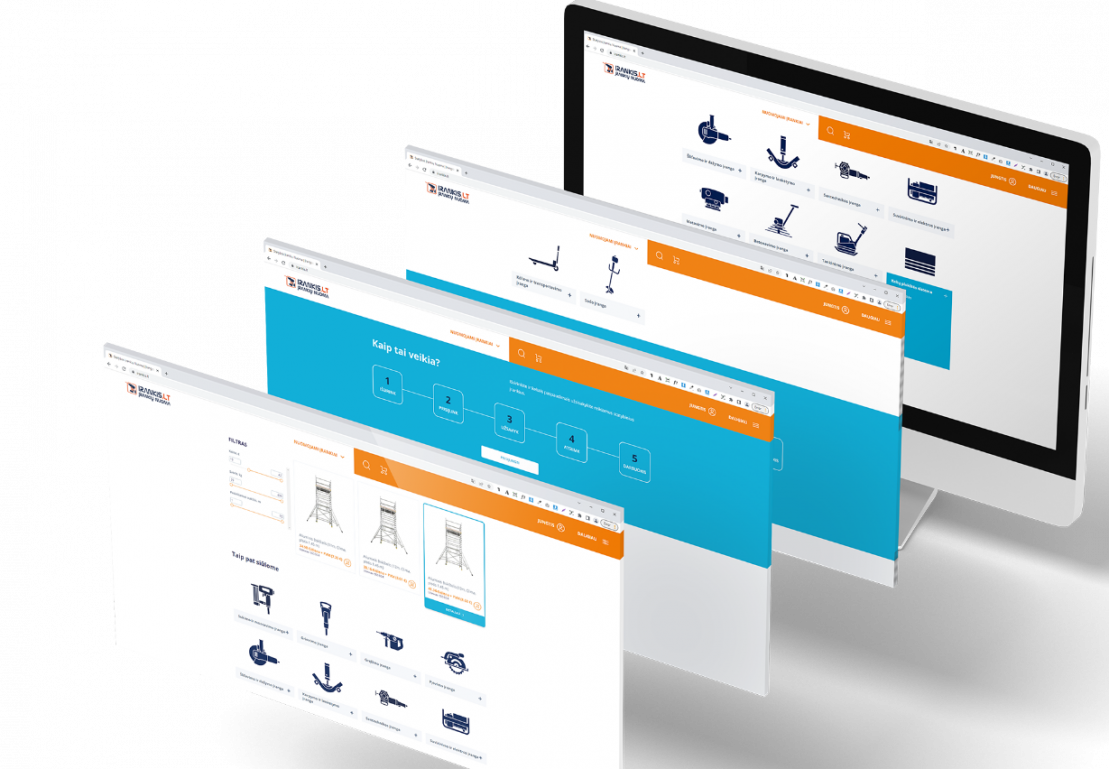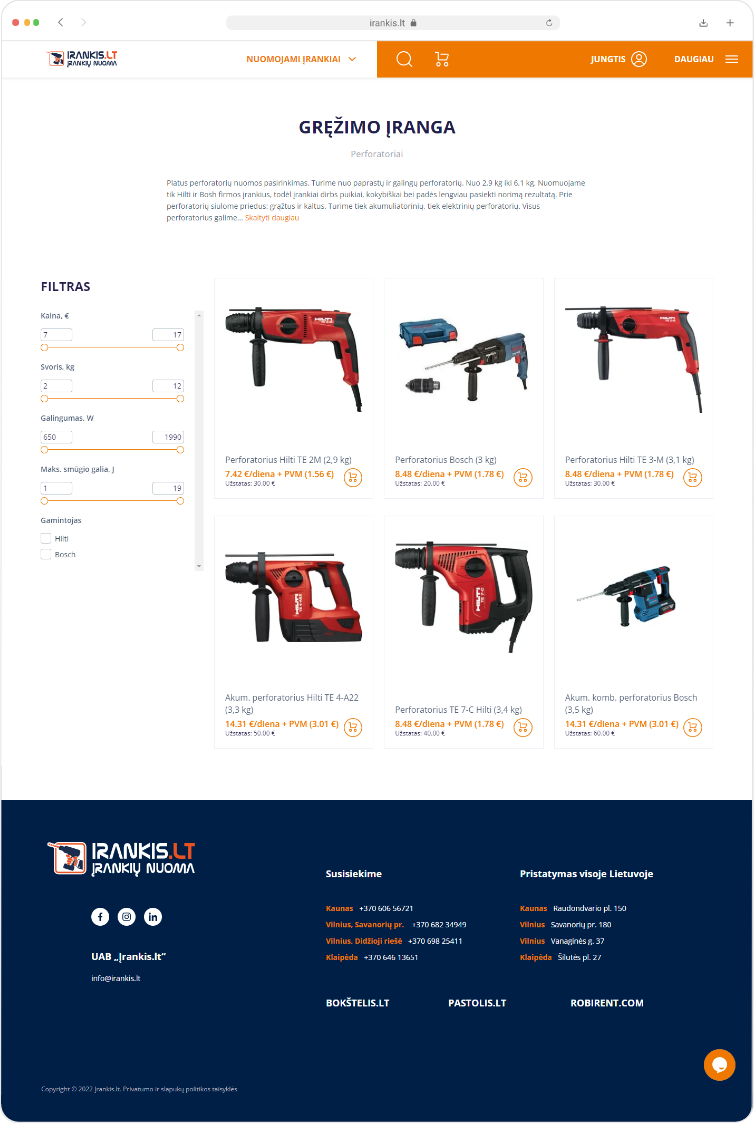 The ordering system is connected to the accounting of the entire company, so business customers can not only see the documents assigned to them, but also create and manage users who can execute orders on behalf of the customer.
When designing the system, we used the experience gained by users in other e-stores, so the website provides a simple e-shop with product details and the offer of necessary accessories before the purchase.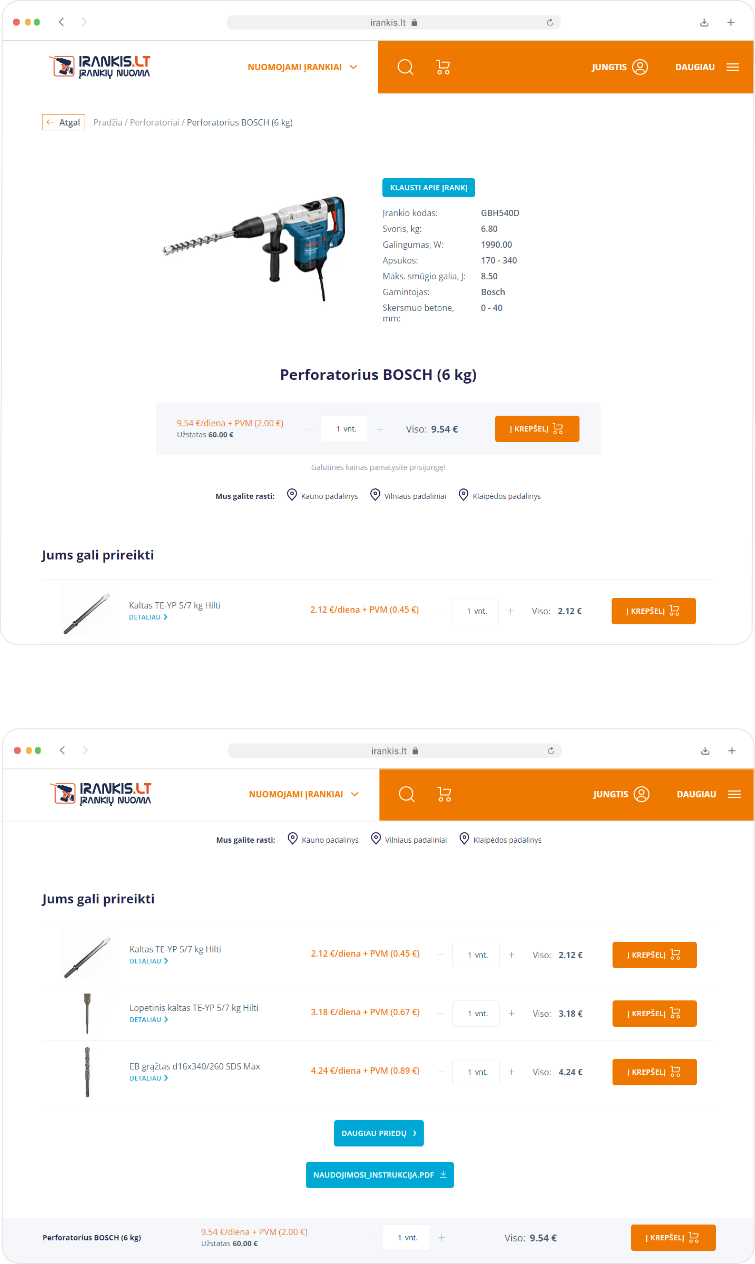 When placing an order, the entire process is visible in one window, there are no steps. Therefore, it is easier for the user to change the parameters: delivery address or date, which influence the final price.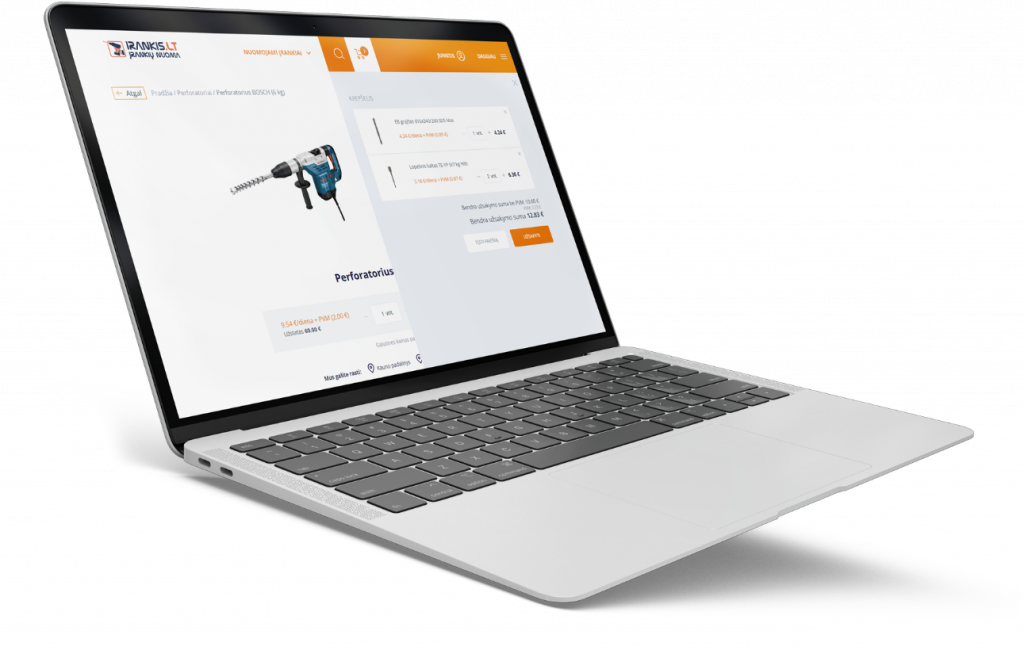 Priority for mobile phone
The majority of users will carry out orders outside the office. Therefore, the website emphasizes convenient browsing and ordering in a mobile environment. The first image starts with primitive, but clear on a small screen, icons.